Want to Start Playing the Piano? 5 Things You Need to Know First
 by Rhiannon Rosas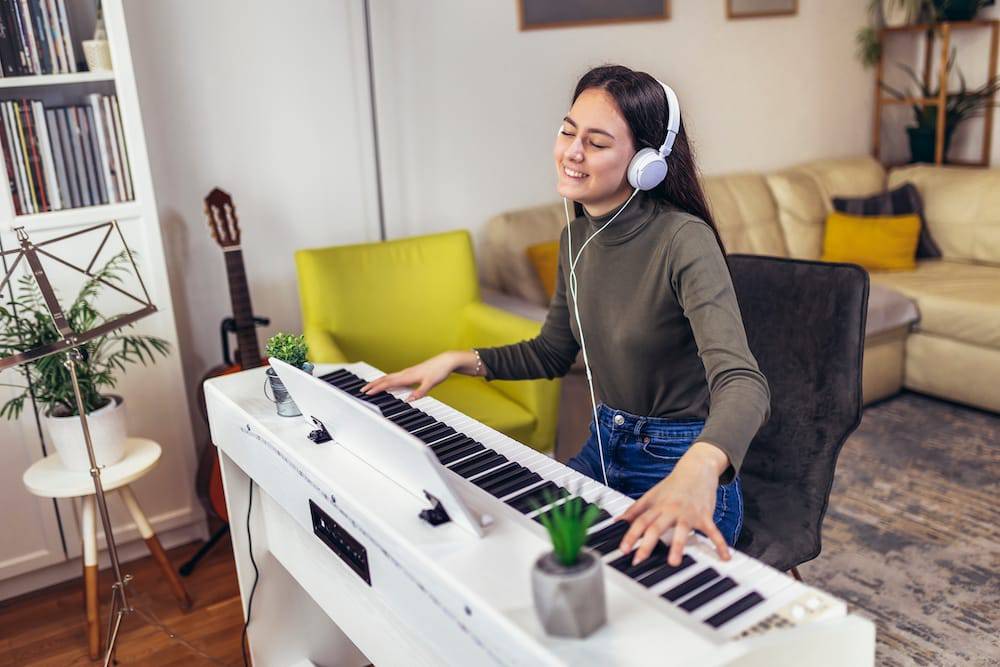 The piano is a versatile instrument that has long been a staple in the realm of music. From the timeless classics to the Top 20 songs you hear on the radio today, the piano plays an important role. It is a no-brainer why so many people choose to learn this instrument, whether it's their first time playing music or they're looking to add more diversity to their repertoire. 
That being said, embarking on the journey to learning the piano does require a bit of preparation in order to be successful. That is why our Music House team has compiled a list of critical insights you should know, including some helpful information regarding taking private music lessons. Check it out below!
#1.) Invest in a Reliable Instrument
First things first - if you want to effectively learn how to play the piano, you have to be willing to invest in a quality instrument that you can rely on. Don't worry, though! We aren't suggesting you go out and spend a fortune on a baby grand piano for your apartment. We are, however, encouraging you to spend a little money in order to get yourself started off on the right note. 
Our suggestion would be to buy a portable electric piano, perhaps even a gently used one if you are on a tight budget. Consider looking through online postings, pawn shops, or garage sales for second hand instruments. Having an electric keyboard that you can practice on at home will help you to really kickstart your piano playing journey. 
#2.) Consider Your Musical Style
The next item on the agenda will be to determine what your musical style is and what types of genres and songs you will want to play. After all, there had to be something that inspired you to want to learn the piano! Do you want to delve into classical music, learning how to play symphonies from the greats? Or do you want to take a more contemporary approach, covering songs from artists that frequent your playlists? Making this determination will go a long way in guiding you on your journey to learning the piano.
Keep in mind that taking private music lessons can also help in this area! A highly trained and passionate instructor can assist you in finding a style that suits you. They will also encourage you to explore many different styles and think outside of the box, too, allowing you to become a more well rounded musician. 
#3.) Keep Your Goals in Mind
Before endeavoring into playing a new instrument, the piano included, consider what your goals are. Everyone has a different reason for wanting to learn the piano, each one valid in its own right. Do you aspire to be a professional musician who does live performances? Are you wanting to learn piano to have a place in your school's band or orchestra? Do you want to join a contemporary band with your friend? Perhaps you are a vocalistwho would like to play your own accompaniment? 
There is no right or wrong answer as to why but knowing your end goal will allow you to set attainable goals to assist you along the way. Learning the piano is difficult and will take a lot of time, effort, and patience. Being able to mark tangible milestones as you progress will help you to stay motivated and focused.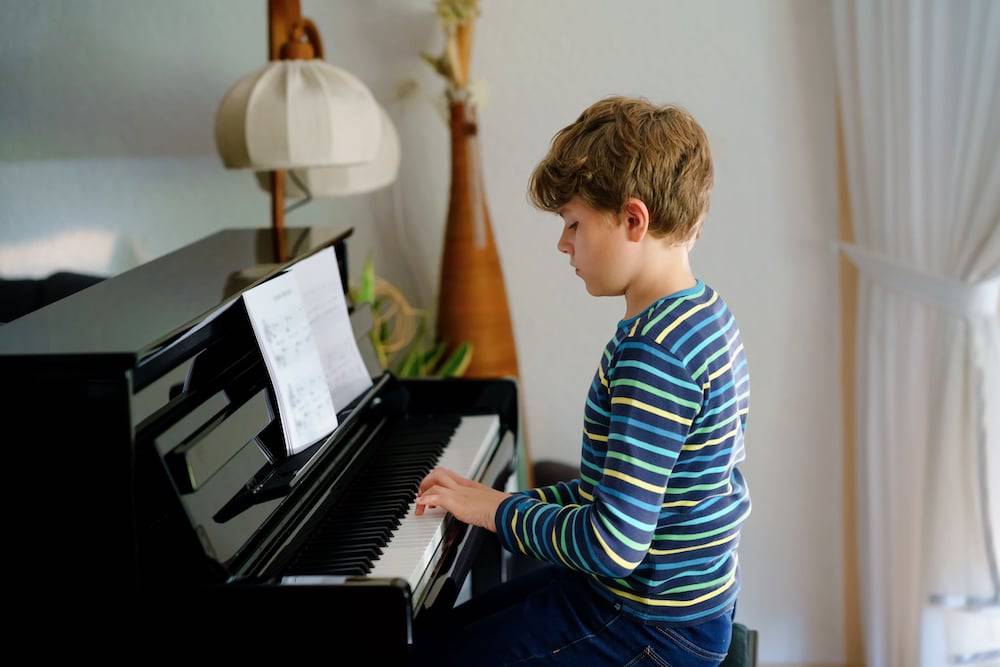 #4.) Don't Be Afraid to Ask Questions
As mentioned above, learning a new instrument is a lot of work. Trying to navigate through all the nuances and mechanics can quickly become daunting. If you are feeling overwhelmed or uninspired, don't be afraid to ask for help. One of the best parts about taking private music lessons is the opportunity to work individually with a caring teacher. They will be able to assist you with any hiccups or roadblocks you may be encountering. This will help to mitigate frustrations and put you back on the right track.
If you are already musically inclined and are trying to learn piano on your own, consult with other musicians and get their insight. Music should be an encouraging space that fosters collaboration and teamwork.
#5.) Enroll in Private Music Lessons or Group Classes
If you are wanting to learn a new instrument, there really is no simpler way to go about it than signing up for private music lessons. Direct instruction and personalized plans will allow you to gain a grasp of the fundamentals much more quickly. In addition to this, you will have a far easier time working out any kinks in the road. Any music instructor worth their salt will also provide real time feedback, direction, and encouragement. 
Here at Music House, we have a very specific, tried and true formula to our lessons and classes. First, the student signs up to work with one of our amazing team members. You would come to your lesson or class every week while also continuing to practice 20 minutes daily at home. From there, you would sign up to jam with the pros at least once a month, assisting you in further developing your skills and allowing you to gain more experience and confidence as a musician. Last but not least, when you're good and ready, you can perform in the auditorium in front of a live audience. 
Contact Music House Today!
If playing the piano has long been a dream of yours, don't put it on the back burner any longer! Allow our Music House team to guide you through this journey and provide you with all the tools you need to be successful. With three convenient different Kansas City area locations - Overland Park, Lenexa, and Prairie Village - we are sure to be able to fit your needs. 
To learn more about Music House or any of our incredible programs, contact us today! We would be happy to discuss any questions you may have as well as provide more details regarding private music lessons.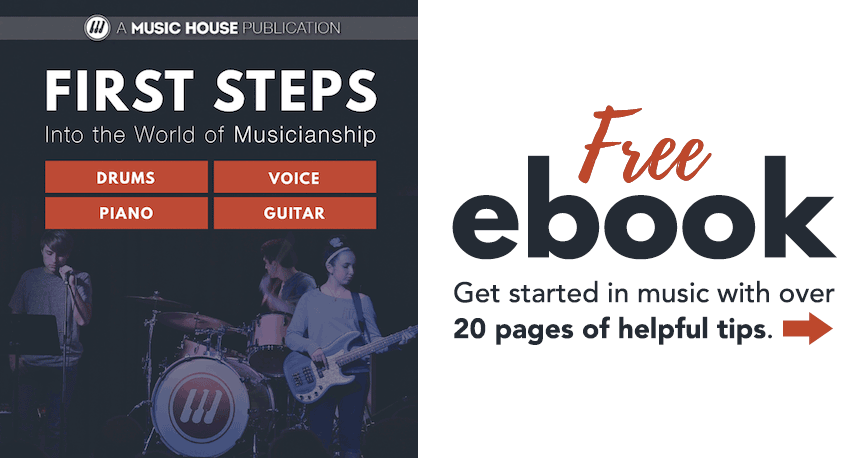 ---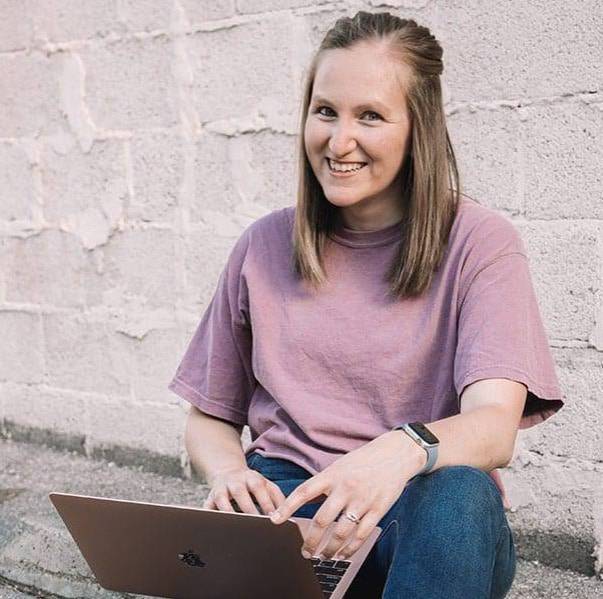 Hello World