Using Music Technology to Compose
 by Becca Kephart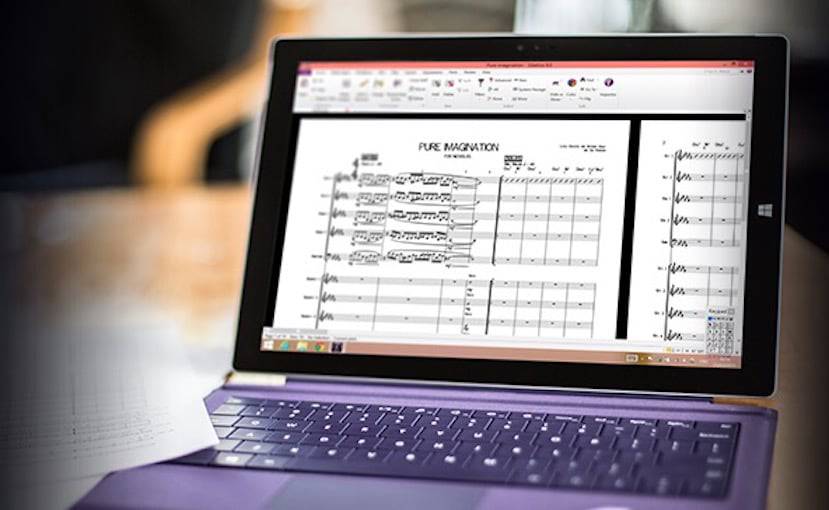 In recent years, highly accessible software and other resources like cell phone recorders have become available.  As a composer, I enjoy exploring these resources and finding better ways to get the music that is in my head out into the world.  These programs can also spur on my creativity and help me come up with new ideas in the composing process.


Using Programs for Amazing Results
Two of my favorite programs to use for composing are Sibelius and Logic Pro. Sibelius is a music notation software program used mostly to make sheet music, and Logic Pro is a recording program. However, I like to use these programs a bit differently when making a new tune. Slightly simpler and more affordable programs like Noteflight and GarageBand also work for these tricks.

More often than not, I'll have an idea on guitar that I decide I want to do something with. I'll then map out my song form and create a drum track in Logic. Logic, like GarageBand, comes with a lot of drum loops.  I try and vary these loops as well as add different percussive instruments like shakers and cymbals to give the drum part more of an acoustic feel. I'll make decisions about what non-acoustic instrument parts I want to add, depending on the particular emotion I want to convey.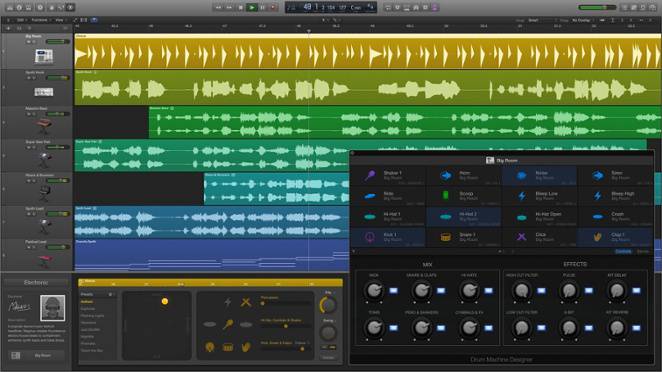 For example, my song Maybe Tomorrow, was based off how my days were going by quickly and how I didn't want to keep waiting to get things done.  I found a sample of an old TV show theme song on the internet that contained the words "Maybe Tomorrow."  I then cut the audio file in Logic down so it was just a few seconds of that song. I also found some fun sound effects loops in Logic like an alarm clock and the sound of a splash. I put these together, to produce a similar feeling like when your alarm clock goes off in the morning. It can feel like someone just threw a bucket of water on your face, and I tried to imitate that in this song. I also added several other effects like a scratchy record and radio dial that I found in Logic's loop library. After that was in place, I went about recording all the bass and guitar parts.

Don't Forget About Voice Memos
Another great resource almost all of us have now is a smart phone. I use the voice memos app on my IPhone all the time to get ideas down before I forget. Sometimes I'll use those audio files in recordings.  While something recorded on a cell phone is never going to sound as good as something recorded in a studio, I do like manipulating audio files and sometimes those cell phone recordings can be used.

In my piece Voices.II, I wanted to have a stanza of a Walt Whitman poem throughout so I had a couple friends of mine that are spoken word performers record it for me on their cell phones. My idea for this piece: with so many voices, which ones do you listen to? I wanted something very layered. I also wanted the sound of street voices. Both of my friends were able to get some great real world recordings on the street that I was able to use in the final recording.


Combining Programs
Probably my favorite way to use Sibelius and Logic together is with MIDI. MIDI is basically a general music technology language that various programs can use to be told what notes to play. I really like to notate what's in my head in Sibelius, export that notation as a MIDI file, and then upload it into Logic. I can then use Logic's patches to get different sounds.  An example of this can be found in my piece Podcast 1 (hopefully coming soon to a podcast near you).  This process gives me complete control of the notes that I can then layer with loops inside Logic.


All of Becca's recordings can be found here: http://www.rebeccakephart.com/recordings.html
---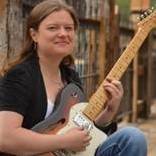 Becca has been teaching guitar, bass, and ukulele for over 10 years. She holds a bachelor's degree in Contemporary Music from Greenville College, a master's in Music Theory and Composition from the University of Northern Colorado, and has completed a year of doctoral studies in music at the University of Kansas. When she's not teaching, Becca keeps herself busy with songwriting, composing and playing with various groups around Kansas City.