Senior Send-off: Anthony Arquieta
 by Aaron Sizemore


Multi-instrumentalist and student Anthony Arquieta is a bit of a renaissance man. He's not just a guitarist, bassist, drummer, and vocalist — he's also a budding entrepreneur! This fall he's headed to KU to explore that side of himself in the Business/Entrepreneurship department. "In our time together," says Anthony's drum & band teacher, Josh Blythe, "Anthony has made huge strides in his bass playing, awareness of drums, singing, recording, and overall musicianship! As with any student, we've had our fair share of both amazing and challenging lessons -- Anthony has always pushed forward and found growth. I hate to see him go but I know he has amazing things in-store for his future -- Best of luck, Anthony!"
Here's Anthony performing recently with his band Polite No.
And here's what Anthony had to say when we interviewed him last week.
---
What instruments do you play?
I'm a bassist, guitarist, drummer, and vocalist.
How long have you been playing music?
Over eight years.
What are your plans for after graduating high school? If you're going to college, do you know what you'll be studying?
I will be going into Business & Entrepreneurship at KU in Lawrence.
How do you think music will be a part of your life after Music House?
I plan on still playing and writing songs in my free time. I will keep trying to perform when I can and trying to get together with friends to play. Also, I plan on continuing to record my own music.
What is a moment at Music House that you'll never forget?
I'll never forget walking into my first guitar lesson with Josh Johnson when he handed me a bass. He gave it to me because I had a real steady rhythm in my right hand but my left hand was shaky.
What advice do you have for Music House students who are just starting to learn to play music?
Just keep persisting even when you face barriers. Practice is key.
What will you miss most about Music House?
I will miss meeting up with my Thursday band weekly and getting to hang with the band!
What's the best piece of musical advice you've received?
One of the most important notes a bass player can play is a rest!
What do you hope to remember most about your best performance at Music House?
I hope to remember how much fun the band was having, how in-sync we were, and the joy we shared on stage.
---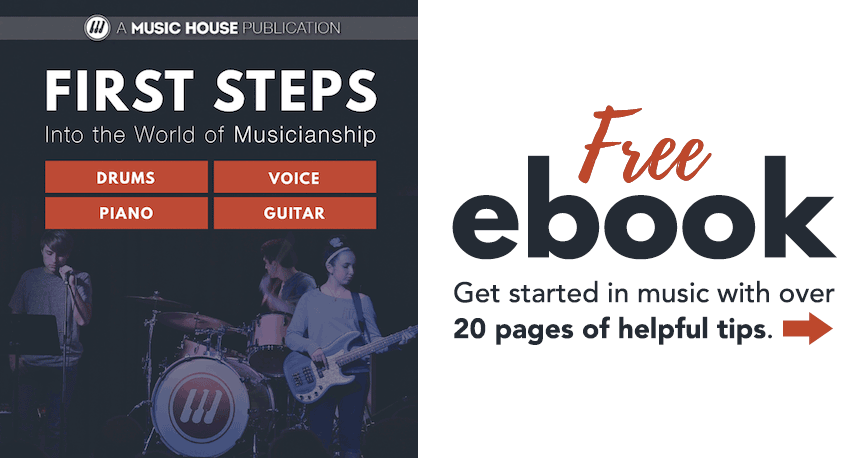 ---

Co-founder & Executive Director at Music House