Want to Write Memorable Music? 6 Songwriting Tips You Have to Check Out
 by Autumn Huerter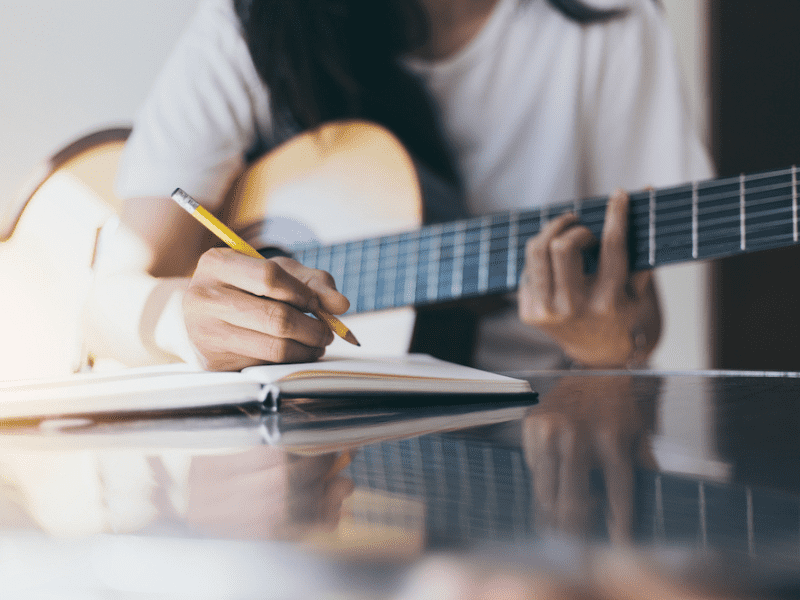 One of the biggest goals and aspirations for many musicians is to write their own music. Obviously, this is something great to look forward to, but there are times that it might feel a bit intimidating. Songwriting is a skill just like any other, and your first song or two isn't going to be a chart topper. 
Putting together chords, creating a melody, and writing catchy, heartfelt lyrics is all a part of the process and doing this takes time and practice. Enrolling in music lessons in Kansas City can certainly help, too! Here at Music House, we want to offer up a few tips to help you write memorable music. Keep reading to learn a little more about songwriting, what to do when inspiration won't come, as well as a little advice about managing your expectations and feeling stuck. 
Tip #1: Don't wait for inspiration - dive right in!
Oftentimes in the creative process, whether it be creating art, writing a novel, or making music, we rely too heavily on the idea that we have to be inspired first. While it is always a good feeling to be struck by inspiration while out and about or even doing something mundane, it won't always work that way. Sometimes, you have to find that inspiration yourself.
So, where is inspiration hiding? You might be surprised to find it once you sit down and begin playing chords or experimenting with different melodies. Don't be discouraged if it comes across as tedious or taxing at first. If you keep digging, you are sure to come across something that is truly inspiring. 
Tip #2: Check your expectations at the door.
While it is important to have a goal in mind, it is also vital to keep a realistic approach. All too often, songwriters become so fixated on creating a hit song that they accidentally become detached from their music and the message they were trying to bring in the first place. Being so obsessed with this is bound to kill inspiration and make the whole process unappealing.
Instead, keep an open mind! Try anything and everything. Whatever doesn't work, push aside for now. What clicks and connects for one song might not for another, but being creative and attempting different styles or approaches can prove to be pretty effective. Just keep the message or vibe you have in mind as you play and you're sure to create something that has passion and meaning.
Tip #3: Keep a journal everyday.
Writing lyrics can be one of the toughest aspects of creating music. For many novice musicians, it might even come across as downright intimidating. To be honest, there is no secret formula to writing the perfect words. Our best advice is to keep a journal nearby and jot down notes or thoughts as they pop into your head. Don't wait until you get home, as it is amazing how quickly those can slip away! This can be in the form of a physical notebook or even an ongoing digital note in your phone.
Lyrics are just thoughts put into the words of a song. Some are poetic or abstract, others are straightforward and to the point. What matters the most is that you are conveying the message or emotion that you want to express. Keeping a daily journal will help you to keep tabs of your thoughts and will serve as a great reference when songwriting.
Tip #4: Try listening to some new music.
We all have our favorite genre of music or bands that we enjoy listening to on a regular basis. Odds are good that this is also the musical style that we want to emulate and recreate. For example, say that you are a huge fan of country music and want to be a country artist. You are likely going to be listening to a lot of Johnny Cash, Reba McEntire, and George Strait. While this is an excellent place to draw inspiration, if you find yourself stuck in a rut, consider switching it up!
Have you ever listened to reggae music? What about jazz? Dubstep or EDM? Trust us when we say that it could be instrumental in helping you write music. There are literally a billion different ways to write a song and create music. Sometimes, the best thing you can do is step outside of your comfort zone.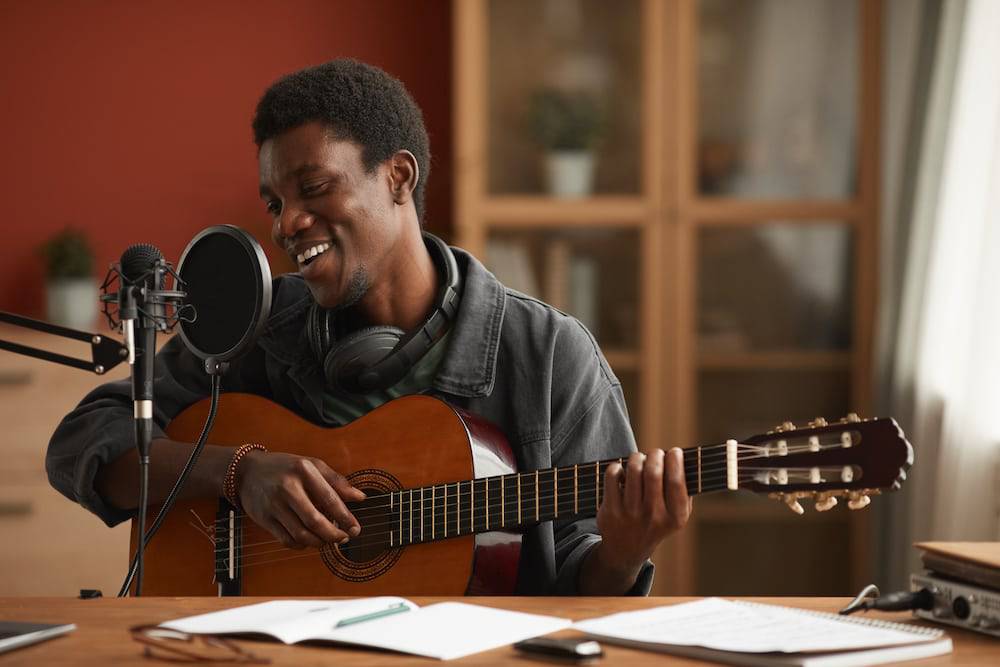 Tip #5: When you're stuck, ask for help.
Hung up on a melody? Feeling like your lyrics are boring? Can't quite wrap your head around the bridge? That's okay! As frustrating as it is, know that it is also perfectly normal. When these types of hiccups occur, however, don't just stay stuck – ask for help. Sometimes, all you need is a second set of eyes (or ears!) to really help you. 
Here at Music House, we pride ourselves on creating an environment where musicians of all ages and ranges of experiences can come together and collaborate to make music. When taking music lessons in Kansas City, our incredible instructors can help to provide feedback and direction. Not only that, but working and collaborating with peers will also go a long way. Don't be afraid to ask for help or seek guidance whenever you need it
Tip #6: Take a breather.
Last but certainly not least, know that it's okay to take a break. If you keep pushing yourself, you are eventually going to become burnt out and the thing you love doing will feel more like a chore or burden. Don't be afraid to give yourself a little bit of breathing room. Go for a walk or hit the gym, watch a few episodes of your favorite TV show, or call up your friends and spend some quality time together. Your music will still be there waiting for you after your little break. 
Join Music House
Eager to learn more about music? Then consider signing up for music lessons in Kansas City at one of our three great area locations! Our Overland Park, Lenexa, and Prairie Village campuses all three offer private music lessons as well as an array of other great services. Contact us today to get started!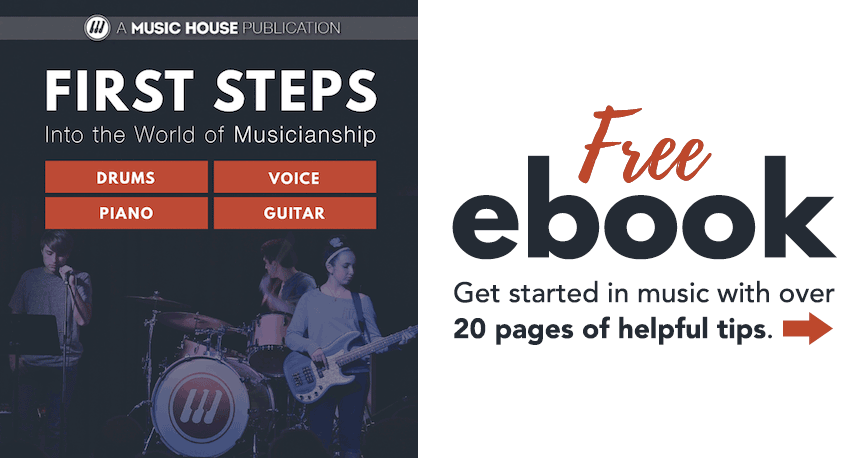 ---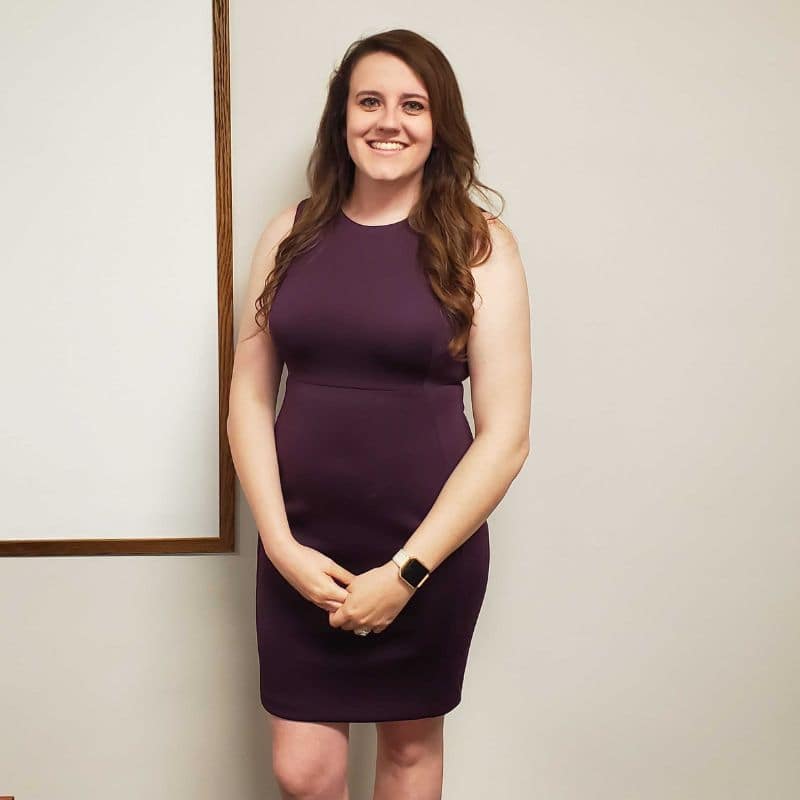 Hello World