Senior Send-off: Tommy Murphy
 by Aaron Sizemore


Guitar student Tommy Murphy is a young man with diverse interests. He plans to play guitar for the rest of his life. But that's not all he plans to do. In the fall he'll start pursuing a mechanical engineering degree at KU. "Tommy is a great student and loves to rock out," says his teacher Brandon Vogt. "I always enjoy teaching him and learning classic rock tunes with him. Keep rockin' Tommy!"
Here's Tommy performing with his band Double Negative.
And here's what Tommy had to say when we interviewed him last week.
---
What instrument do you play?
I play guitar.
How long have you been playing the guitar?
For about four years.
What are your plans for after graduating high school? If you're going to college, do you know what you'll be studying?
I'm going to be studying mechanical engineering and the University of Kansas.
How do you think music will be a part of your life after Music House?
I'm definitely going to keep playing guitar. I hope to play for the rest of my life.
What is a moment at Music House that you'll never forget?
First day back from the pandemic lockdown, being able to jam and play with others.
What advice do you have for Music House students who are just starting to learn to play music?
The beginning is very boring and then it gets a lot more fun after the first year when you get better and can play more songs.
What will you miss most about Music House?
The way Music House helps me stay focused on my goals and keeps me organized. It will be harder to become more self-motivated.
What's the best piece of musical advice you've received?
Use a metronome and start learning things slowly and gradually build speed over time.
What do you hope to remember most about your best performance at Music House?
That feeling after a performance when I realize that I didn't really ever have that much to worry about.
---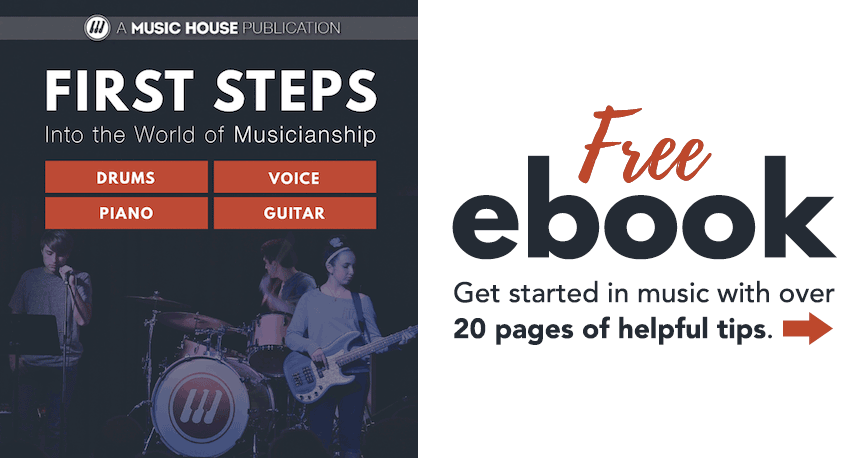 ---

Co-founder & Executive Director at Music House