Senior Send-off: Sam Shoemaker
 by Aaron Sizemore


From age 8 to 18, we've watched Sam Shoemaker grow into a formidable musician and super cool young man. He's off to study music at Kansas City Kansas Community College this fall. The initiative he's shown at Music House makes us suspect that Sam has great things ahead of him. He's learned so much more than just how to be a guitarist.
"Sam has changed so much in the past 10 years," says his guitar teacher Forrest Fowler. "It has been such a joy to watch his passion for music grow and grow. He is a bright light and spirited collaborator and will be an excellent addition to KCKCC's program!"
And here's what Sam had to say when we interviewed him recently.
---
What instrument do you play?
Guitar, tuba, and didgeridoo.
How long have you been studying guitar?
As long as I've been at Music House. Ten years!
What are your plans for after graduating high school? If you're going to college, do you know what you'll be studying?
I'm going to study music at KCKCC!
How do you think music will be a part of your life after Music House?
I want to make it my career.
What is a moment at Music House that you'll never forget?
My first Grand Showcase, I think I played Purple Haze. I started way before the track started playing and didn't think to stop and find my place.
What advice do you have for Music House students who are just starting to learn to play guitar?
Keep practicing and make it fun!
What's the best piece of musical advice you've received?
Some advice a teacher at a Jazz clinic gave me after hearing me sheepishly solo: He said "be confident about it! People respond to confidence."
What do you hope to remember most about your best performance at Music House?
The feeling in the air after the show when we know we killed it!
---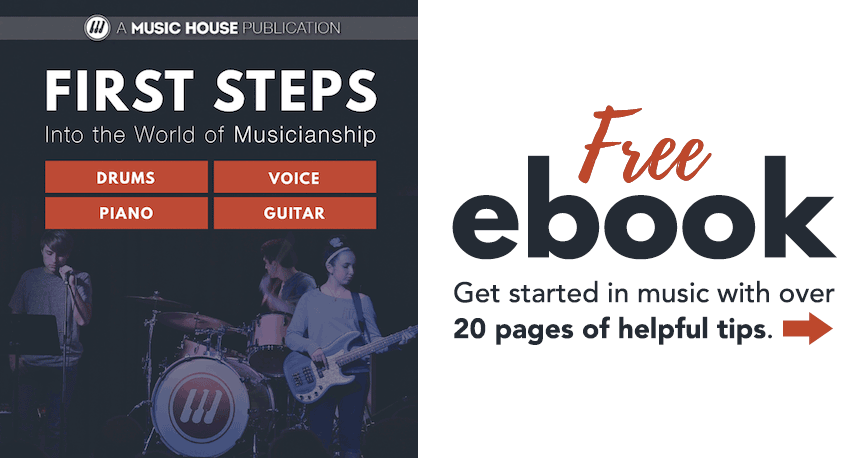 ---

Co-founder & Executive Director at Music House