Senior Send-off: Jack Starcke
 by Aaron Sizemore


Jack Starcke isn't just a student here at Music House. He's a member of the community. He has been an important part of the Music House jazz combo, Fat Tuesday, for years. But soon he'll be moving on. In the fall, he's headed to the University of Kansas to study Music Education & Composition under the world-renowned clarinetist, Dr. Stephanie Zelnick. We're going to miss him, but we're so excited for him!
"Jack is an absolute delight," says his lesson teacher, Teri Quinn. "He is an incredibly passionate musician with a LOT of humor. I have no doubt that he will have an impact on the musical world and I, his teacher, cannot wait to see where he goes with his passion. I have also learned a lot from him and feel inspired at the end of our lessons."
Here's Jack performing recently with his band Fat Tuesday.
And here's what Jack had to say when we interviewed him last week.
---
What instruments do you play?
I play the clarinet and the saxophone.
How long have you been playing the clarinet & saxophone?
For about seven years.
What are your plans for after graduating high school? If you're going to college, do you know what you'll be studying?
I'm going to be majoring in Music Education & Composition at the University of Kansas. I'll be studying under the great Dr. Stephanie Zelnick!
How do you think music will be a part of your life after Music House?
My goal is to inspire younger generations of musicians, whether through my compositions or my teaching. I want to show how amazing and heart warming music can be. I want to share the emotional impact of music and equate it with other expressive art forms like painting. To me, music is more than just something you do but something you feel.
What is a moment at Music House that you'll never forget?
I have a few! I'll never forget taking the stage with my band Fat Tuesday at The Bottleneck! That place is legendary. I'll also never forget filming my KU audition in the auditorium at Overland Park on a Friday night while my teacher, Teri Quinn, looked so happy and excited while making wild hand gestures in the corner.
Here's a video of Jack's audition.
What advice do you have for Music House students who are just starting to learn to play music?
I have three pieces of advice: 1) Practice. 2) Respect the teachers you're with because they care about you and you won't have them forever. 3) Find passion and fun even while working on the hard stuff.
What will you miss most about Music House?
Music House puts a lot of heart and effort into the students they teach. Music House is a community and there is a human element in their interactions. Even staff at the top make an effort to communicate with students and parents. I will miss the passion that drives Music House. This place has a lot of heart and soul.
What's the best piece of musical advice you've received?
More Air! (inside joke between jack and his teacher) Okay, I'm joking, but when my teacher says it, she's serious. More than advice, I've learned from examples. Every teacher at Music House walks their talk. Passion drives the art of music and without passion, there is no music.
What do you hope to remember most about your best performance at Music House?
My favorite performances were the ones where I was in the zone. That is my favorite part about performing: being in the zone and losing myself in the music.
---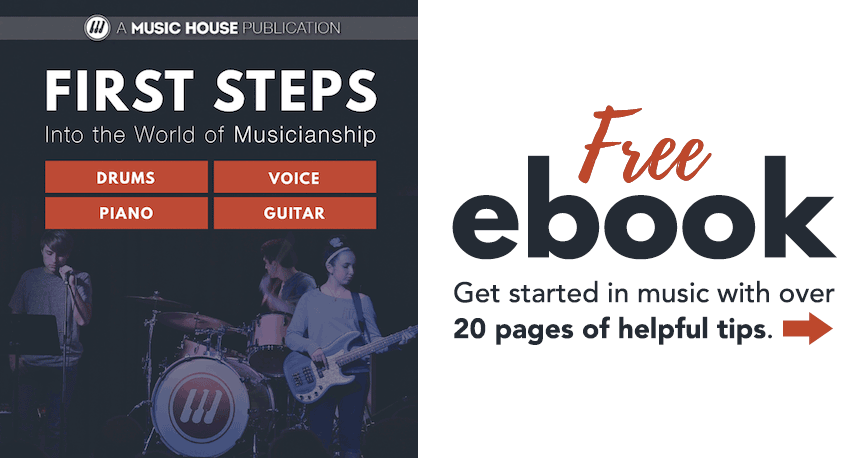 ---

Co-founder & Executive Director at Music House