Senior Send-off: David Cunningham
 by Aaron Sizemore


Meet longtime Music House student, David Cunningham. He's off to KU next year to study business & entrepreneurship. The initiative he's shown at Music House makes us suspect that David has great things ahead of him. He's learned so much more than just how to be a guitarist.
"David has been a very dedicated and inspiring student to teach," says his guitar teacher Brandon Vogt. "He is always asking good questions that show how passionate and inspired he is to be musical and grow as a person."
Here's David performing recently with his band "Polite No".
And here's what David had to say when we interviewed him last week.
---
What instrument do you play?
I'm a guitarist.
How long have you been studying guitar?
A long time! Six years I think.
What are your plans for after graduating high school? If you're going to college, do you know what you'll be studying?
I will be going into Business/Entrepreneurship at KU in Lawrence.
How do you think music will be a part of your life after Music House?
It's guaranteed to be my hobby forever. I plan to teach my kids to play guitar.
What is a moment at Music House that you'll never forget?
My first Grand Showcase was pretty memorable. Also the recent recording project my band has been working on with our teacher Josh Blythe.
What advice do you have for Music House students who are just starting to learn to play guitar?
Learn the scales!! It's way more important than I thought it would be. It's part of a core foundation to your instrument in order to improvise and write music.
What will you miss most about Music House?
The people! Teachers, fellow bandmates, and everyone involved. It feels like a second home.
What's the best piece of musical advice you've received?
Record yourself and keep track of all of your original ideas.
What do you hope to remember most about your best performance at Music House?
There's something really captivating and special about playing with my friends on stage. The connection we have together is what I will remember most.
---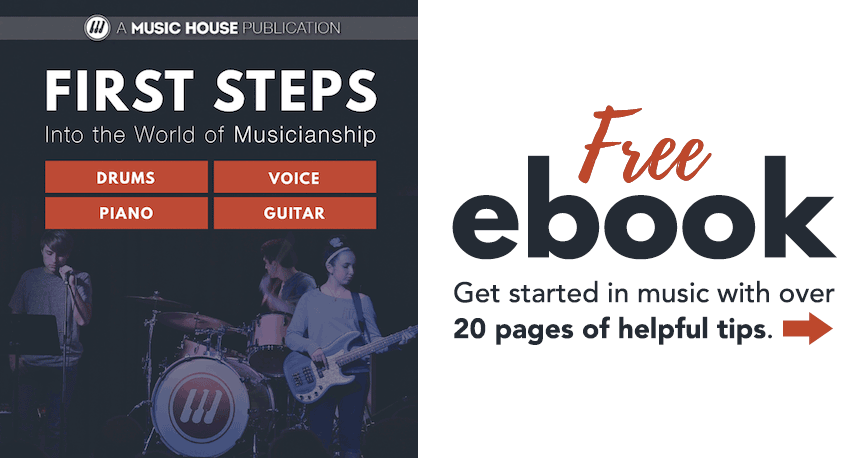 ---

Co-founder & Executive Director at Music House