Getting to Know "Totally Taken"
 by Autumn Huerter

Each year at Music House, our Band Workshop Program helps to create some incredible bands, pairing together students with various musical backgrounds and talents. If you haven't already 'Totally Taken' a look at this amazing group of teens, now's your chance! As winners of last year's 'East Meets West Music Fest', they have some incredible insight for new musicians, as well as a diverse group of musical influences they would love to share about. They practice each week at our Overland Park location with their instructor, Mark Allen.
Read more about Totally Taken below!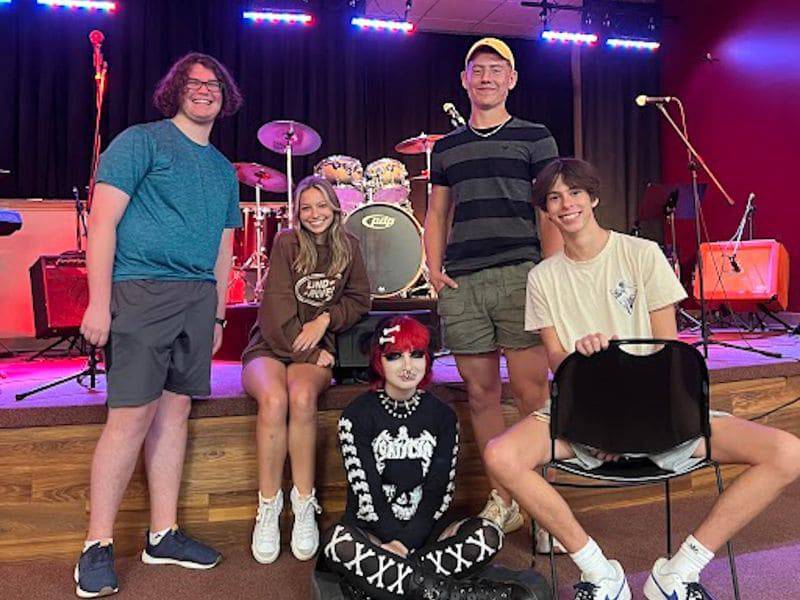 Band Members pictured left to right:
Jaden Osman, Ashlyn Edwards, Andrew Moore, Zane Burton, Nathan Perdieu
How did you come up with your band name?
Zane: I like alliteration.
Nathan: He likes alliteration!
What's the best part of being in a band?
Jaden: Having a place to express music in a public form.
Ashlyn: I feel more comfortable here with others that share my musical interests.
Nathan: Playing instruments with other people other than yourself.
Andrew: Playing with other people.
Zane: Getting to make music with spontaneous people.
What are some of your band goals?
Nathan: We want to win the Music House "Battle of the Bands" again.
Ashlyn: We want to get better at writing originals. Make the process easier and more refined.
Jaden: And then we can build a whole set list of our original music.
Andrew: I want to get all of our songs more solid.
Zane: We're always trying to build a stronger chemistry as a group.
What's your most memorable band experience?
Jaden: Playing the gig Music House got us at Rock and Brews!
Ashlyn: Performing at the Music House Summer Fest!
Nathan: Getting brunch next to the church of the resurrection and then ice cream.
Andrew: Hanging out with other members of the band.
Zane: Me and the boys recording Everlong in my basement.
If you got to open for any band, current or defunct, who would it be?
Ashlyn, Nathan, & Andrew: Paramore.
Zane: Last Dinosaurs.
Jaden: Good Kid and Harbour.
What advice would you get to students that are just getting started?
Nathan: Don't let your band down. Practice!
Jaden: Do what motivates you.
Ashlyn: Step out of your comfort zone.
Zane: Try to learn some music theory.
Andrew: Have fun!
How has playing with other people benefited you?
Ashlyn: It's helped build confidence. It's nice to have the support group behind you.
Nathan: When I first started the focus band my music taste grew exponentially.
Zane: It's given me more of an open mind to ideas and stuff.
Jaden: It's helped me improve on ear training over the past couple of years that I've been in a band.
Andrew: It's beneficial to play with other people in case you want to play in another band outside of Music House or jam with other people.
---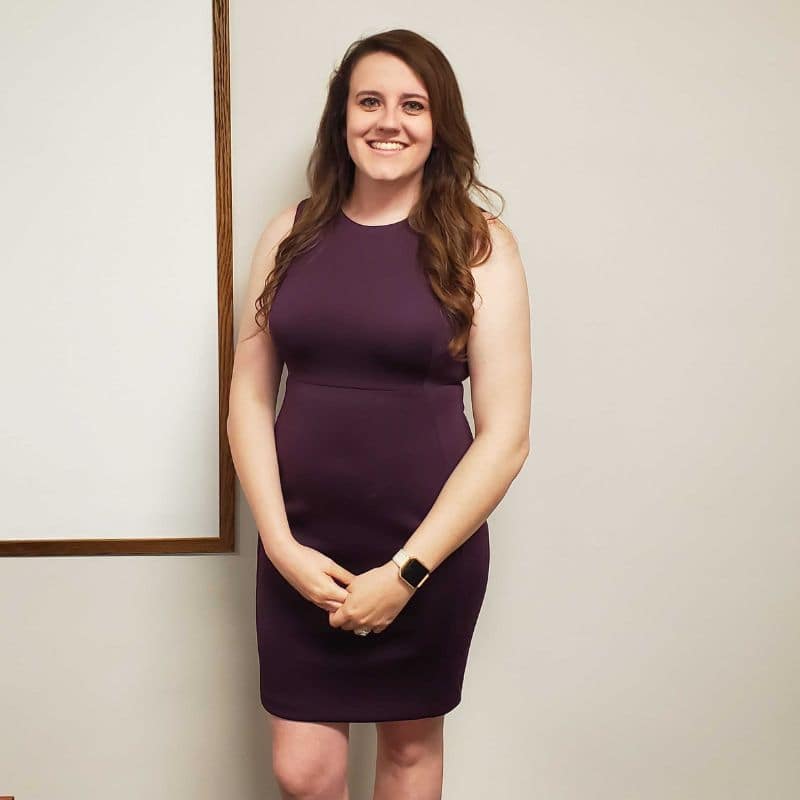 Hello World