Grand Showcase Displays Amazing Student Progress
 by Becca Kephart

Grand Showcase weekends are always an inspiration, and probably the most rewarding part of my job. It's when all of our group classes and Music House bands perform, and I see our hard work pay off right in front of our eyes, all weekend long. The recent showcase, on April 29th & 30, was particularly special because we got to see the bands play for the first time since we changed the workshop levels. What we found is the bands sound better than ever. 
Music is such a positive thing for me, and it's essential that we provide students with a positive learning atmosphere that's fun, exciting, and gives them space to progress as musicians.


Expansion workshops are now progressing at their own speed, without the pressure of advancing to another band. Many of our Expansion workshops have retained their members for a long time, which has impacted the music in a very positive way. Playing in a band has so much to do with chemistry between bandmates, and this is something that can only be developed over time.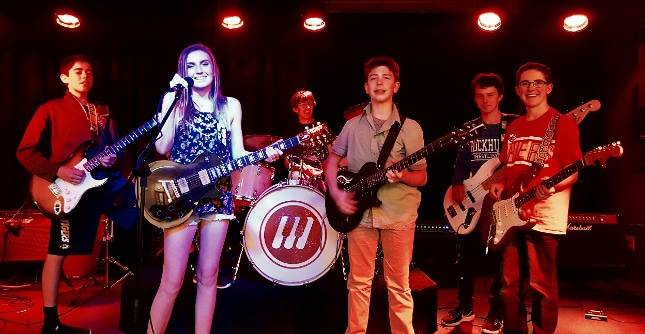 "Paranoia" members are: Wyatt Benteman, Jack Cecil, Grant Geiger, Jackson Klestinske, Peyton Palmer, and Anthony Passarelli.
We've empowered our Focus workshops to go after the sound they love and develop into the musicians they want to be. Because of this, our Focus workshops sound amazing! "Space Jam" maintained a continuous groove as they played the funkiest set I've ever heard a Music House band play! "Chouvette", another Focus level workshop, played an intense, punk rock style set that displayed so much energy. "Paranoia" just keeps raising the bar higher and higher. They continue to blow everyone's mind with their hard rock style and "Tool" covers. "Chatterbox" writes original music, whose alternative, indie rock stylings, make it easy to believe their songs could be in regular rotation on 96.5 The Buzz.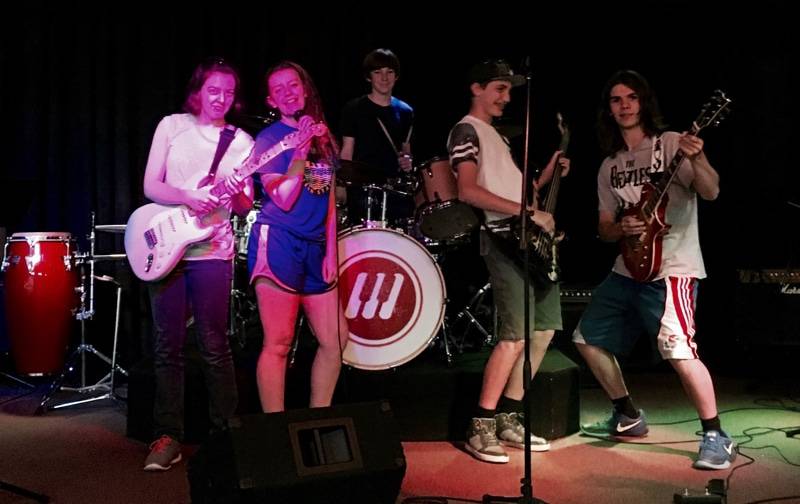 "Space Jam" members are: Jay Babcock, Katy Baumgartel, Nick Brown, Ashlyn Cassity, and Dominic Decicco

The Mastery Rock Band (Neon Black), Vocal Ensemble (CounterPoint), Percussion Ensemble (Rhythm Brigade) and the jazz combo (MH Jazz Collective) all played noteworthy sets which displayed how diverse our workshop program is at Music House. 
Another aspect of the Grand Showcase, that's always fun, is seeing group class students perform for the first time. All of our band students were beginners at one point, and many of them came up through the group class program. Watching students progress through our curriculum, and seeing them evolve into talented musicians, justifies all the hard work we put in to make Music House such a special music community. It's why we do what we do. We are truly building a community at Music House. I see it everyday and it's amplified during Grand Showcases.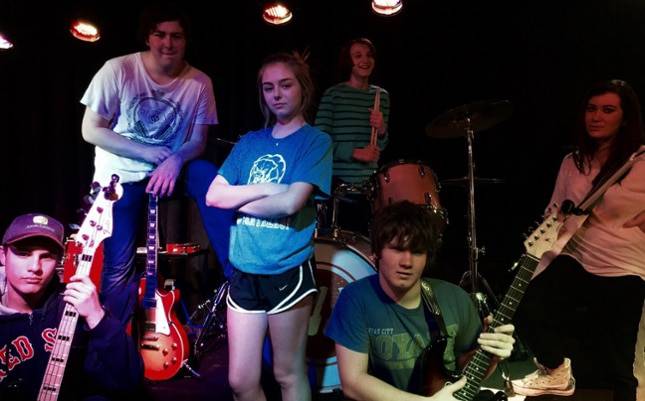 Having the time to step back and watch our students in action always reminds me that we have so many incredibly talented students, and that our teaching faculty is a devoted, inspirational, fantastic group of people through which all of this is possible. 
A large aspect of my job is overseeing the workshop and class programs. I spend a lot of time analyzing our bands, and thinking about the personnel of each group. I'm always trying to put students in the best position to succeed and progress as musicians. I do that for the classes too. Music is such a positive thing for me, and it's essential that we provide students with a positive learning atmosphere that's fun, exciting, and gives them space to progress as musicians. The Grand Showcases are the pinnacle of what we do at Music House. It's when we witness first hand that we are truly a vibrant community that enriches lives through music education. 
---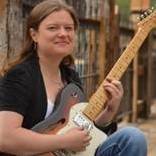 Becca has been teaching guitar, bass, and ukulele for over 10 years. She holds a bachelor's degree in Contemporary Music from Greenville College, a master's in Music Theory and Composition from the University of Northern Colorado, and has completed a year of doctoral studies in music at the University of Kansas. When she's not teaching, Becca keeps herself busy with songwriting, composing and playing with various groups around Kansas City.