FREE Summer Camp Preview Event
 by Terri Paglusch

---
Have you ever hesitated to enroll your child in a summer camp that sounded good, but you just weren't sure what it would be like? Here's your chance to experience one of Music House's popular camps-for FREE. On Saturday, April 23rd, Music House is offering a free preview of one of their most popular camps, Day Jam, and a brand new camp geared toward band and orchestra students called Chamber Pop.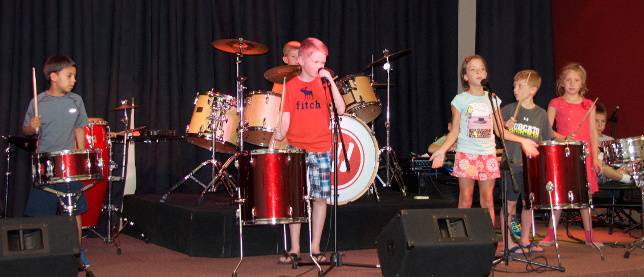 Day Jam camp is designed for two age groups, 6 to 8, and 9 to 13. Get a 1-hour taste of what Day Jam Camp is all about. It's an action packed week devoted to trying out different instruments, experimenting with ensemble playing, learning how to write a song, and much more. Although both camps have similar overall design, each camp offers activities geared to each specific age group. No experience is needed to fully enjoy this camp.
Chamber Pop camp is for winds, brass and strings players ages 11 to 15 with basic sight reading skills. Take a peak into a new world of possibilities. Campers will work on cool arrangements of pop and rock tunes. Chamber Pop Camp allows you to experience, rehearse and perform your favorite songs within the structure of a classical chamber ensemble.
Schedule for the event: All preview classes are on Saturday, April 23rd.
Day Jam (ages 9 to 13)  2:10 pm

Day Jam (ages 6 to 8)  3:10 pm

Chamber Pop (ages 11 to 15)  4:10 pm
---

Terri comes to Music House with extensive experience in business management. At Music House she spends her time working to make the client experience the best it can be.