Why You Should Consider Enrolling in Drum Lessons at Music House
 by Autumn Huerter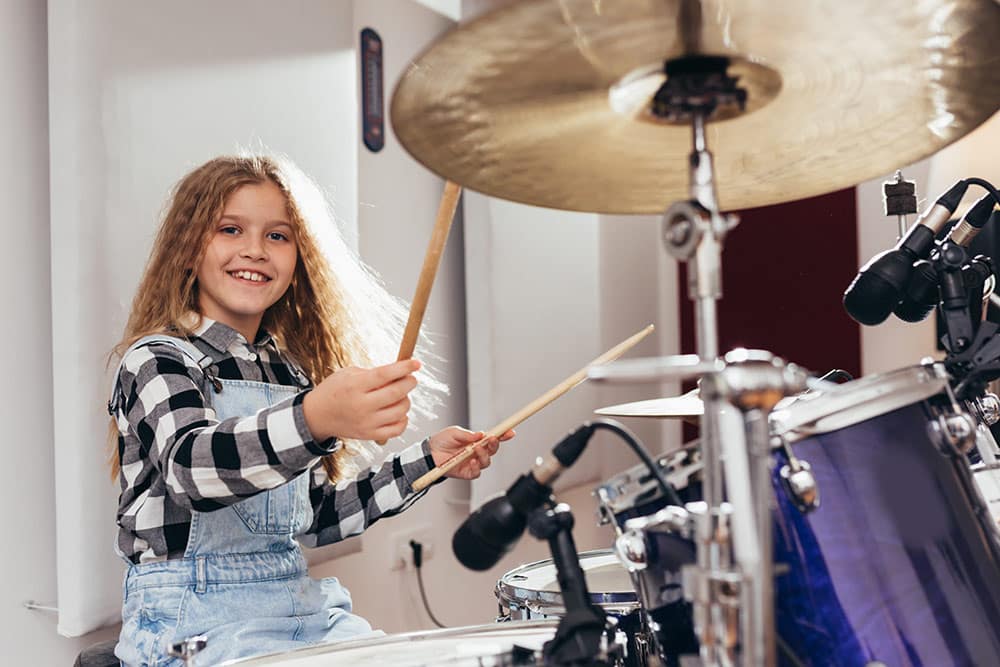 Everyone enjoys music, but it's rare for someone to have that intense desire to learn it by heart. Innate talent and skills can surely help you have a good head start and become a great musician. However, talent is only a tiny part of the bigger picture. It's your passion that will drive you all the way to the top.
Your passion to become an excellent bass player, guitarist, or drummer will encourage you to work hard and put in the effort to become the best in your craft. In addition, it will push you to practice and practice and practice until you master the proper techniques.
So if you or your child shows a passionate desire to become an incredible musician, then don't waste any more time. If they express their yearning to learn the drums or get better at drumming, you should look for ways to encourage and keep that desire burning. 
One way to do that is to look for the best music school, like Music House, that offers drum lessons and workshops. You can start by researching "drum lessons near me" to look for one near your location.
Drum lessons don't just start and end with your child becoming an incredible musician and drummer. It actually has many physical, mental, and social benefits for a growing child or teen. Read below to know more about the benefits of drum lessons and why you should enroll your child in them!
Drum Lessons Improve Cognitive and Brain Power
There's a lot that goes on in drumming than just hitting the toms and cymbals. You need proper coordination and timing to keep the tempo and jive with the music's rhythm.
In other words, you need to use A LOT of critical thinking and brainpower to be able to create good music with your drums. Even a single beat requires the use of mental ability, concentration, and limb coordination.
Enrolling your child in drum lessons can help stimulate their brain and keep it sharp. Thus, improving their overall cognitive function and mental faculties. 
In fact, studies have suggested that playing the drums enhances blood circulation and brings high levels of oxygen and nutrients to the brain. As a result, a child may develop a high IQ and improve their mental agility.
Better Academic Performance
Some parents have doubts about enrolling their child in drum lessons for fear of it trumping their child's will to study academically. But here's the good news: participating in drum lessons won't take away your kids from their studies, but rather improve their academic performance!
According to scientific studies, children who enroll in music schools have higher grades in their academic subjects, especially English and Math. Furthermore, children who learn music and rhythm notations increase their ability to solve mathematical and logical problems.
So parents, you better start looking for the best drum lessons near you to enroll your child and see them perform better both on stage and in the classroom!
Boosts Motor Skills and Coordination
Anyone who has attended a concert or even a battle of the bands' school competition knows that drumming is a physical endeavor. You'll see the drummers sweating and all worked up, especially after an upbeat musical piece.
Well, drum lessons are no different. It will require students to move a lot—hands and arms moving to beat the snare drum, toms, hi-hats, and two different cymbals while the feet push the bass pedal. Imagine having to do all that at a fast rate and with perfect timing?
Drumming doesn't just leave your kid sitting on a stool and doing the bare minimum. It can actually enhance their motor skills and coordination.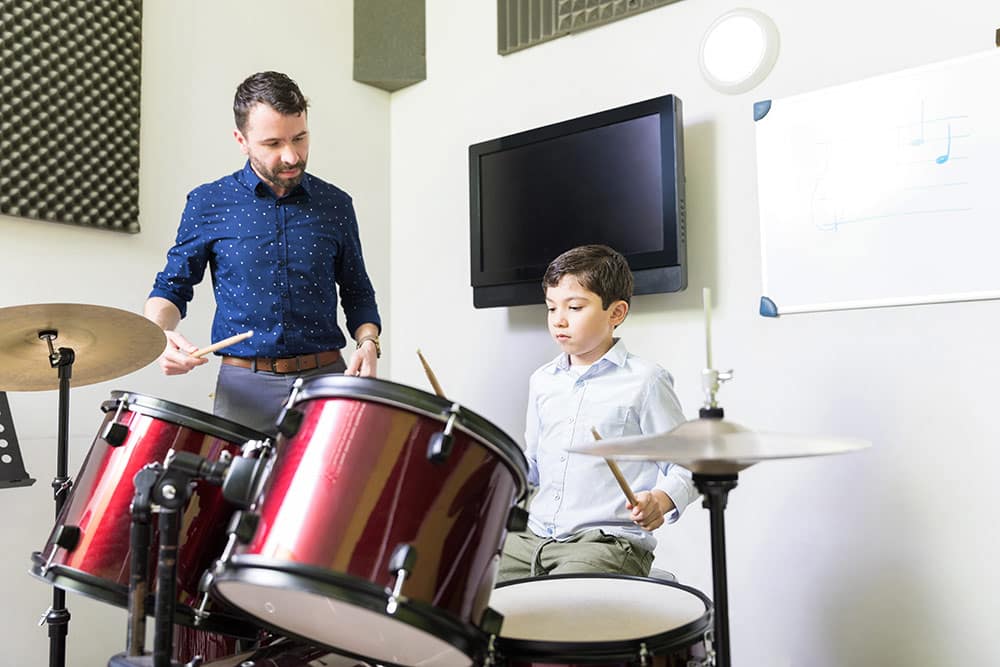 Enhances Social Skills and Communication
Music schools that offer drum lessons know that private drum sessions alone won't cut it. Students should also experience how to play their instrument in a REAL musical setting. 
That's why the best music schools, like Music House, aim to reinforce basic drum lessons with a more immersive curriculum and learning approach. This includes the following:
Encouraging students to join band workshops where they can join, create, and perform in a band.
Offering summer camps to get to know other musicians, perform with them, and in front of an audience.
Access to free community music classes apart from their private or online sessions.
Students enrolled in drum lessons will get the opportunity to learn how to play their instrument within a group. In addition, they will know the importance of camaraderie, teamwork, and team communication to succeed as a band.
Moreover, working with other musically-inclined students will improve your child's social skills, allow them to interact with a diverse group of people, and even build lasting social connections.
Develops Confidence
Learning the drumsthrough workshops and lessons will help hone your child's talent and skill. As a result, they will get better at playing the drums and become an even better musician. 
Now all of these acquired skills, knowledge and learning will eventually help develop their confidence and self-esteem—both of which are hard to come by, especially during one's formative years.
A well-developed self-confidence will help a student in other aspects of their life, beyond their drumming and in the field of music.


Reduces Stress
Once a student gets the hang of playing their instrument, it will eventually become a stress-relieving activity for them. In addition, the act of repetitive percussion can help alleviate frustrations, worries, and stress.
Furthermore, it is a well-known fact that doing what you love and enjoy immediately takes away all your physical and mental stress. So if you want your kids to have fun while developing the different aspects of their life, encourage them to pursue their passion by enrolling in the best drum lessons near you.
Acquire Lifelong Learning
Learning the drums won't just serve your child during their adolescence or teenage years. Once they master their craft, there's a long line of great opportunities waiting for them until their adulthood. 
Plus, they will forever carry the life lessons and discipline they got from the experienced faculty and musicians at Music House.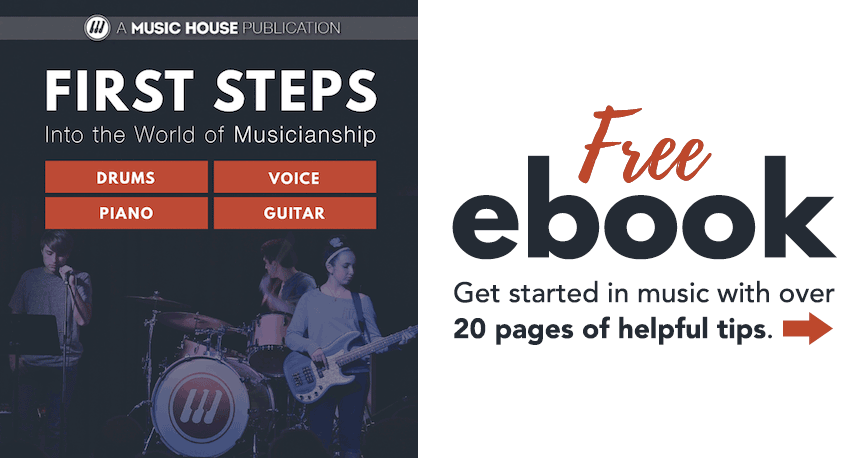 ---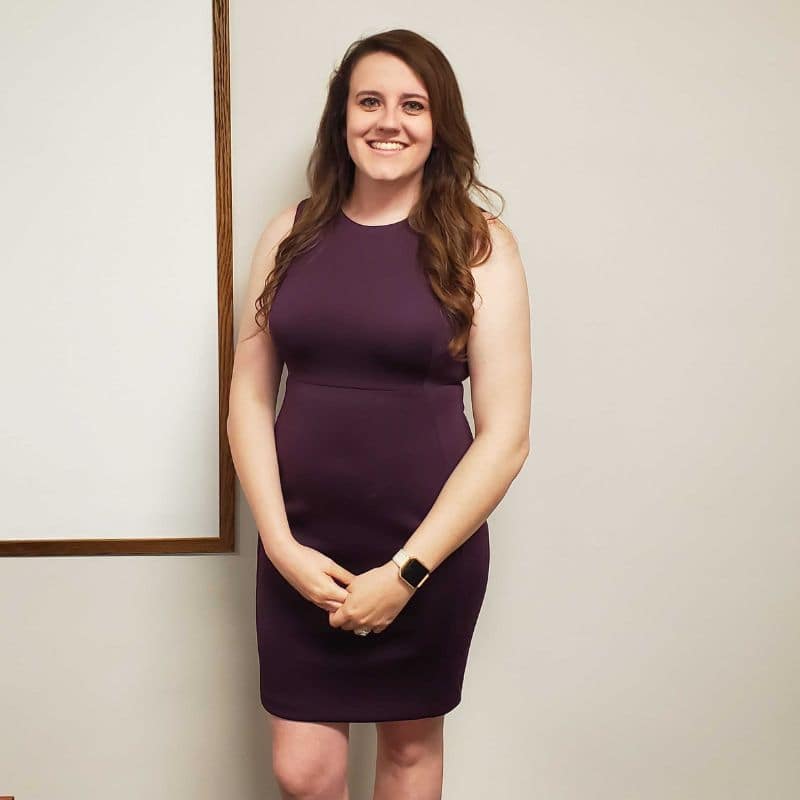 Hello World