The Top 4 Reasons You Should Enroll Your Child Into Music Camp This Summer
 by Rhiannon Rosas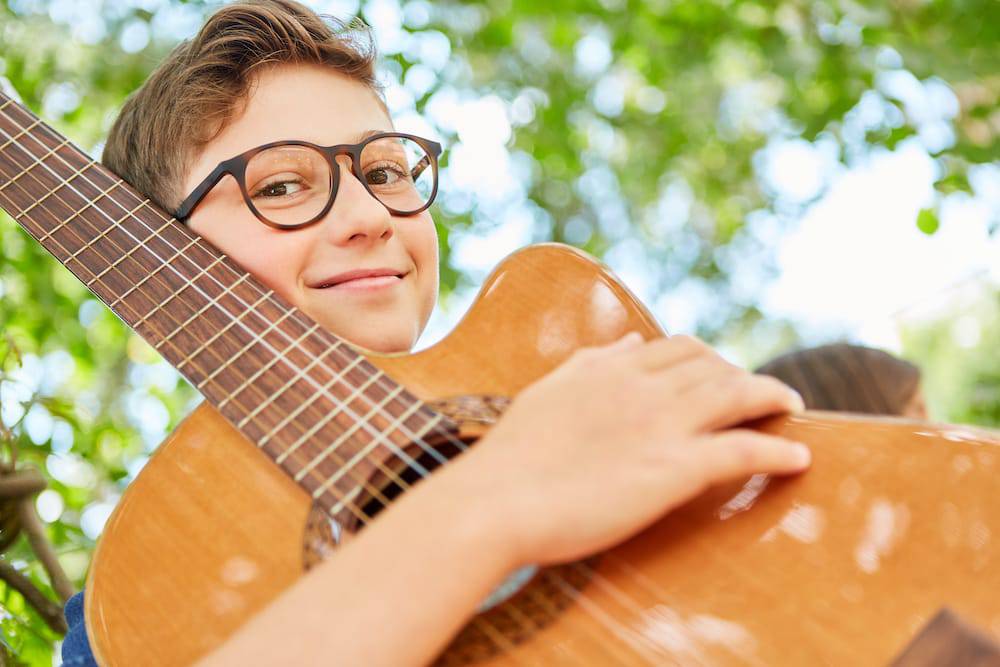 Picture this: your child is home for the summer. You have played every board game in the house three times over and refuse to pull out the Slip 'N Slide for the sixth time this week. To curb their boredom, they've taken to playing drums with the pots and pans in your lower cabinets and some leftover chopsticks from the Chinese takeout you had earlier that week. 
So, in an effort to save both your cookware and your sanity, you begin your search for a summer camp. But what is the best option? Suddenly, it hits you: a music camp, with private music lessons that might be able to hone your child's newfound love of drumming from a chaotic mess to - literally - music to your ears. Plus, it would get them out of the house for a while.
The question then becomes: if you've found yourself in the same position, why should you enroll your child into music camp this summer?
Reason #1: Summer camp in general is an amazing life experience for all kids.
In an educational system that doesn't really prepare students for life outside of their parents' home, sending students to summer camp helps them to prepare for the real world outside. 
Not only does summer camp give you, as the parent, a little bit of a break, but it allows your child to see what it's like to live apart from you, even just for a little while. They get the opportunity to have and experience that little bit of freedom and independence, getting a taste of what it's like, but still able to retain the knowledge that they'll be able to go home at the end of it all.
It's too often that when kids go off to college, they have no idea how to take care of themselves: how to make decisions for themselves, how to do laundry, etc., and going to summer camp can really help them with that.
Reason #2: Summer camp also provides college and resume building skills for kids.
Music performance lends itself to practice, practice, and more practice. There's something about grabbing your instrument or working on your vocals to perform in front of a crowd that really makes you concentrate on doing your best. These performances also force you to build confidence about yourself and in yourself, because you have to believe that you're going to do a good job when you go out and lay everything out on the line on stage.
Performing in a band also requires some serious teamwork. No matter how talented you are or how many private music lessons you take, there's no way for you to do everything in a band all by yourself. You can't simultaneously play the guitar, piano, and drums. The same person who works the sound or the lights cannot also sing. As a result, this forces the students to rely on their teammates and band members to get the job done. 
Leadership experience also comes into play. Summer camp forces kids to be their own advocate - to speak up not only for themselves, but for their fellow campers and, in this case, their fellow band members. Because they cannot run a whole performance by themselves, they have to learn to delegate out tasks that they might otherwise want to do themselves in order to create the best performance for everyone, and problem solve if something doesn't go exactly the way that they want to out of the gate.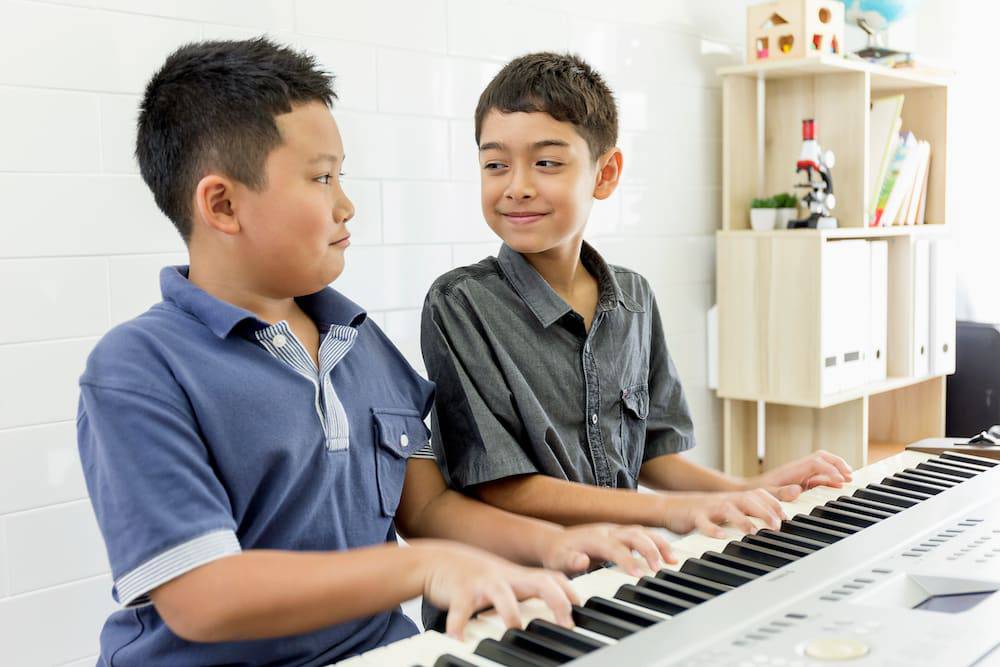 Reason #3: Summer camp can provide an excellent opportunity to make new friends. 
Summer camps of all types have this aspect and is one of the things that many camp attendees look forward to each and every year. Though the camp may be primarily focused around music, it is, at its deepest core, still a summer camp and the idea of bonding and comradery is still valued. While kids may attend private music lessons or other band or performance focused activities throughout the day, they are still there to make connections with other children their age.
There is a lot that your instructors are there to teach you, of course, but befriending and learning from peers is an excellent way to stay on top of things as well. From new techniques to helpful tips and tricks, the importance of building a bond cannot be underestimated. Music is also at its peak when it is played in the spirit of collaboration. So whether you play guitar, drums, trumpet, or you love to sing, you're bound to find someone to make music with!
Plus, these friendships serve as great motivation to come back each year! During the school year, it can be difficult to connect with these friends, especially if they live in different areas or parts of the city. But having that one friend or group of friends to look forward to seeing is one of the best things about summer camp. 
Reason #4: Music itself is proven to have health benefits. 
Music not only gives us something to listen to, it also provides great health benefits if you make it a part of your daily routine. Listening to music and playing music helps reduce anxiety, reduces stress, improves your mood, lowers your blood pressure, and improves your cognitive abilities. 
Additionally, it's proven to have benefits for children on the autism spectrum, and even for seniors who have cognitive impairments. While seniors may not find the same benefits in a summer camp, igniting a love for music at a young age can help for the future. Music therapy is also increasingly popular for symptoms like post traumatic stress disorder, stress, pain, and anxiety. Attending a music camp or enrolling in private music lessons can aid in your overall well-being. 
While summer camp may not ultimately be for everyone, a good place to start may be one like this, themed around music to give everyone something in common to focus on and bond over. If you're thinking about it, then take a look at our programs. There's something for everyone... maybe even you!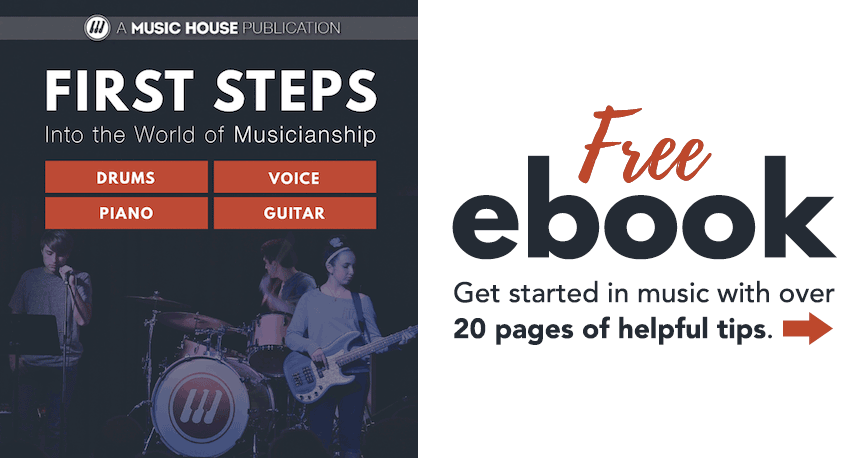 ---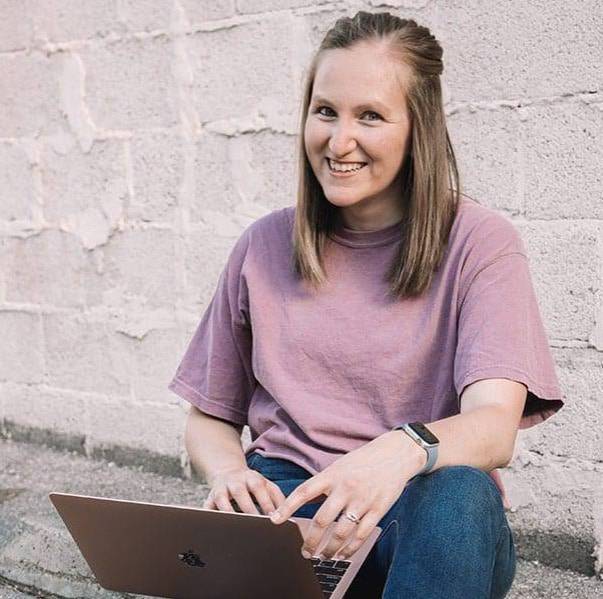 Hello World