6 Important Reasons Why You Should Enroll Your Child Into Music Camp This Summer
 by Rhiannon Rosas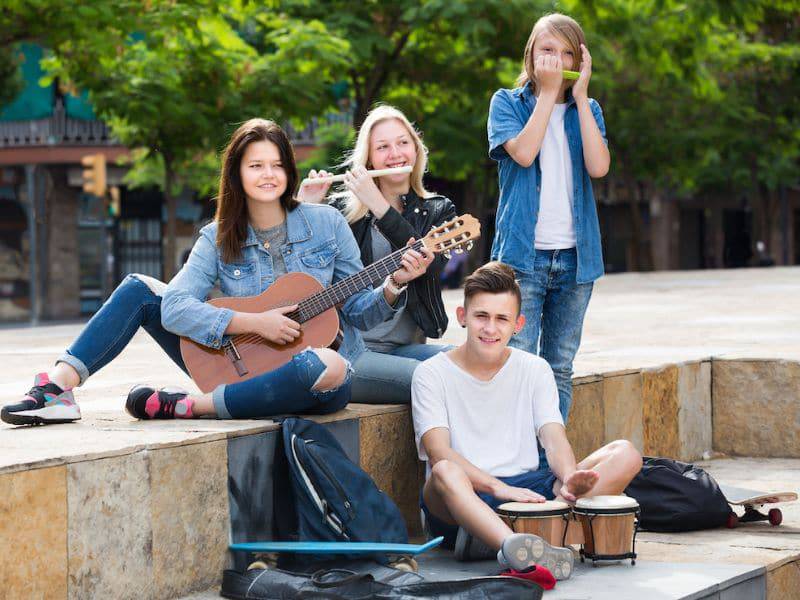 Summer is right around the corner and many parents are searching for fun yet educational outlets for their children during this time. While there are likely many great options out there, if you have a child who is interested in music or has been taking music lessons in Kansas City during the school year, then a music camp could be your best bet! From vocal training to recording workshops, there is a lot to be learned from attending one of Music House's incredible camps.
Still aren't sure if it's right for your child? Continue reading to learn about why music camp could be a great choice for their summer activity list!
Reason #1: Further Develop Performance Skills
Is your child a vocalist? What about a pianist? Do they play the flute as a part of a band or ensemble? No matter what their instrument of choice is, attending a summer music camp can really help them to develop their performance skills. It is a great way to not only maintain their current skill set and ensure that they don't fall rusty or out of practice, but it also gives them the much needed time to refine and develop their current techniques. Performing is one of the best parts about being a musician regardless of if they play in a rock band or are a part of a formal ensemble at school. 
Reason #2: Build Confidence
Anyone who has ever played an instrument or been a vocalist can tell you that having confidence is key to being a successful musician. However, some children struggle in this area for one reason or another. If you have noticed that your child is expressing issues in this area, or is perhaps struggling to overcome gaps in their playing, music camp could really help! Attending a music camp provides a safe, constructive environment where children can feel comfortable making mistakes while also growing and learning from them.
Reason #3: Explore Something New
No matter if your child is a beginner at music or they have been taking music lessons in Kansas City for quite some time, music camp can help them to broaden their horizons. Should your child be a newbie at music, it can feel intimidating to try to sign up for a choir or band at school. Joining a week-long camp at Music House can help give them a low-pressure, fun environment to test the waters. The same concept applies to more seasoned musicians who are wanting to branch out. Even if they have been playing piano for a few years, they might also want to explore vocal training or perhaps learn the guitar. Many musicians are multifaceted and enjoy tackling an array of different instruments. Music camp gives them the freedom and flexibility to do exactly that!
Reason #4: Solidify the Knowledge of Their Instrument
There is certainly nothing wrong with a child being extremely passionate about a particular instrument and wanting to further develop and hone their skills. For example, a choral student may not have interest in learning piano or guitar but instead, would rather develop their vocal training and reach new heights. Attending a summer camp can help a music student to strictly focus on one instrument or subject and work through any roadblocks they have been encountering. This level of intensive training led by a professional instructor will make a world of difference for your student's playing and solidify their knowledge of their chosen instrument.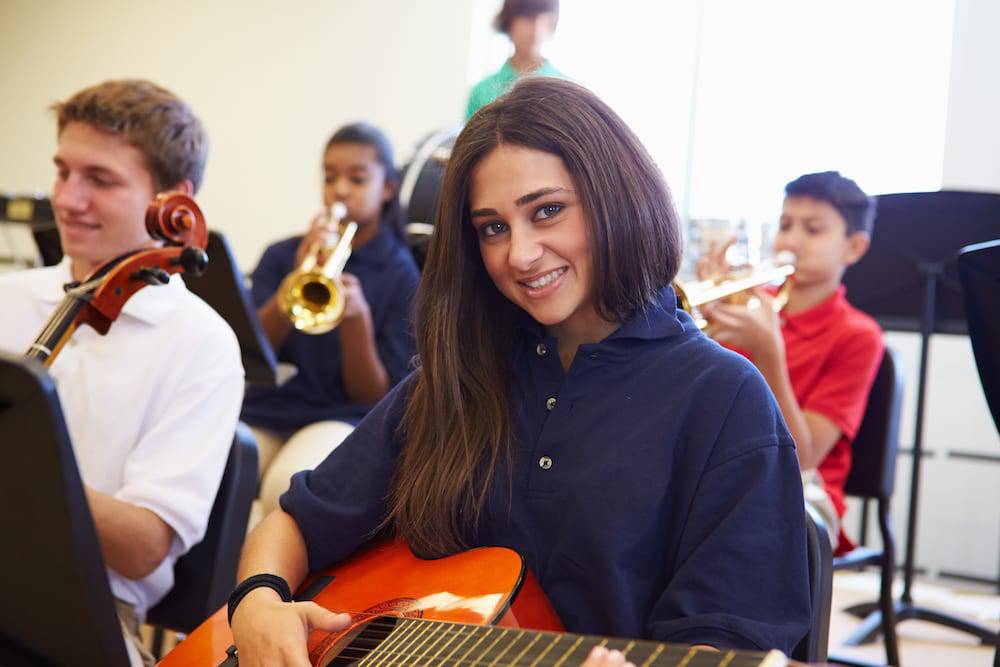 Reason #5: Develop Friendships and Build Community
Music has a way of connecting people across different cultures, ages, economic backgrounds, and more. When attending a music camp, your child will have the opportunity to collaborate and work with other students who are deeply passionate about music. While here, they can make new friends, learn from their peers, and develop relationships that will have a significant impact on their musical journey. Yes, their instructors will have a lot to teach them and show them, but never underestimate the knowledge that can be gained through teamwork and partnership. 
Reason #6: Avoid Falling Behind
All too often, students can fall behind and their skills can become dull over the summer. For those who are taking our music lessons in Kansas City, we encourage them to practice at least 20 minutes a day. However, this is sometimes easier said than done, especially during a time that is less structured, such as summer break. Unfortunately, it doesn't take long for their musical skills to decline or for them to fall behind on the significant progress that they have made. In an effort to avoid backsliding or inadvertently undoing all of their hard work thus far, opt to sign them up for a music camp to keep their brain, and their skills, engaged!
Camp Offerings at Music House
Now that you have a little background information regarding music camp and how they can help your child, you might be wondering how you can get them signed up for one. Here at Music House, we are proud to offer a variety of great camp options for students of different age groups and musical experience. 
Below are just a few of our most popular camps:
Day Jam
During our Day Jam camps, children ranging from ages 6-12 can explore music, develop friendships, and have a lot of fun doing so. This camp is available to all instruments, including vocalists, and no prior music experience is required. 
Rock Band
Has your child expressed an interest in playing music in a group setting? If so, our Rock Band camp could be an awesome opportunity! Here, they can practice and perform as a part of a real band and end their week with a live performance. This experience is led by one of our talented band instructors.
Purely Vocal
Many students get to participate in choir as a part of their elementary school curriculum. However, if they are interested in learning more about vocals, signing them up for a camp could be a great way to fuel their passion. Our Purely Vocal camp option gives students a chance to engage in singing exercises, learn about vocal health, and discover more about proper vocal techniques.

Interested in learning more about our summer camps and what other great opportunities we have available? Then be sure to contact us today for more information!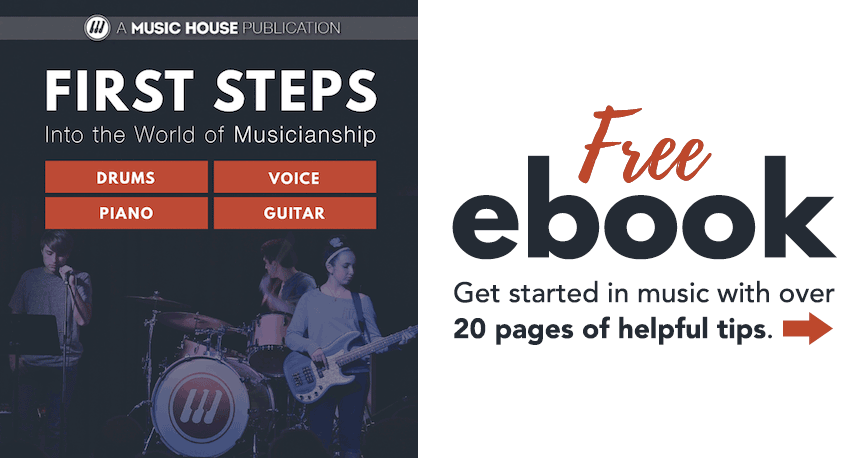 ---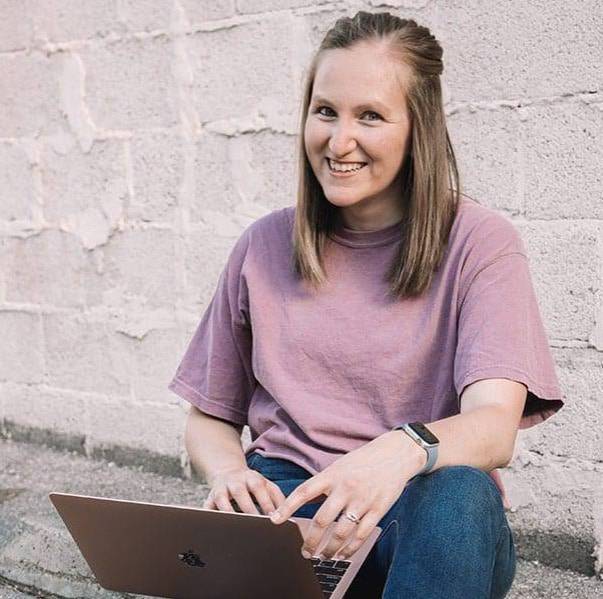 Hello World