7 Vocal Audition Tips You Won't Want to Miss
 by Rhiannon Rosas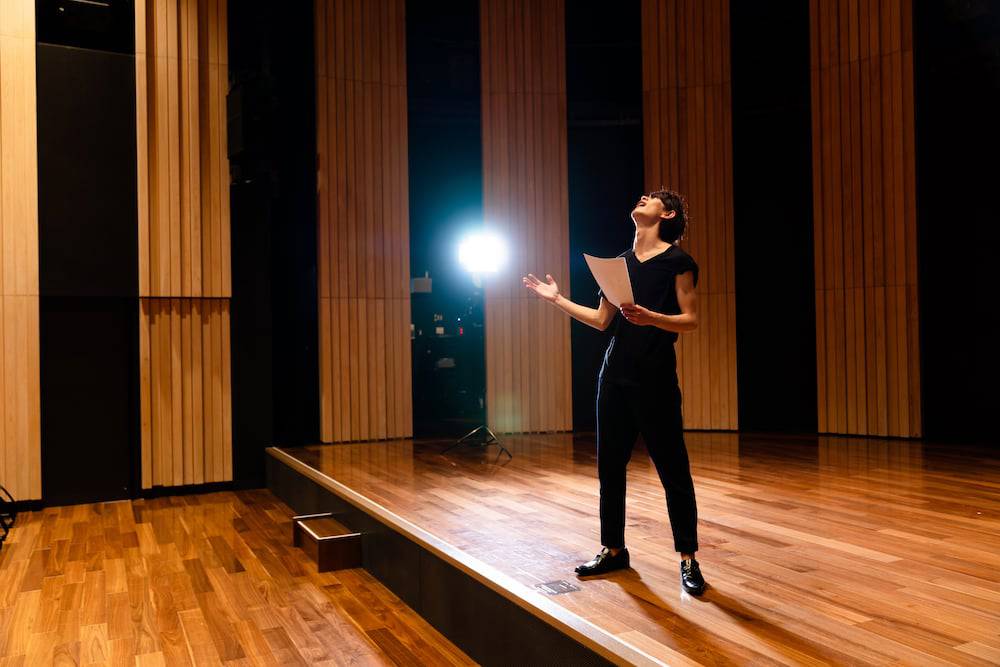 Have you been considering auditioning for your school's musical or do you want that lead part for your community theater? Are you trying to feel prepared the next time a talent competition sweeps through the area? Regardless of if it's your first audition or you have been performing for years, it helps to be prepared. If you have been taking voice lessons in Kansas City, you really want to show off the fruits of your labor.
Today, our team at Music House has compiled a list of vocal audition tips you won't want to miss! Continue reading to learn more about how you can feel more confident and better prepared to absolutely crush your next audition.
1.) Keep yourself and your voice healthy.
One of the biggest mistakes that vocalists make prior to auditions is pushing themselves too hard and getting fatigued. Your voice is your instrument, which means that in order to properly care for your instrument, you need to properly care for yourself. Many people struggle in this area and often force themselves to keep going, even at a detriment to their health. 
In an effort to correct this, here are a few ways you can help keep your voice healthy:
Drink water and stay hydrated throughout the day
Remember to take breaks during vocal training 
Always do proper warm ups, even during practice
Avoid drinking alcoholic beverages or smoking cigarettes
Get plenty of sleep at night
When taking voice lessons in Kansas City, make sure to talk to your instructor to see what recommendations or suggestions they might have as well.
2.) Select the right audition song for you.
When it comes to auditions, all too often, singers will select a song that they think judges might want to hear. While this strategy might work some of the time, if you are choosing music you don't really like or doesn't suit your vocal style, this could really backfire. Rather than going this route, instead, think of a song that you really enjoy singing. Go out of your way to find a piece that fits your range and style as well. Work directly with your vocal instructor to get their feedback. Your song selection usually makes or breaks whether you will get a callback, so choose wisely!
3.) Make peace with your anxiety. 
It is no secret that getting up on stage and auditioning in front of a group of judges can be anxiety inducing. After all, you want to do a great job and land that perfect part or role! However, if you let your nerves get the best of you, you might find yourself without a callback. This can be both discouraging and frustrating. 
To help overcome this performance anxiety, establish a routine that works best for you. Focus on your breathing and take measures that will help you to feel calm and centered. As a trusted friend or family member to come with you to the audition so you have someone to help you stay grounded prior to going up on stage. This could look different for each person, so it is important to find what works best for you.
4.) Keep a friendly and professional demeanor. 
Once it comes time to get in front of the judges, make sure that you present yourself in a friendly and professional manner. Introduce yourself, Answer any questions they may have, and make eye contact. Also, make sure you are mindful of stage and audition etiquette. When taking voice lessons in Kansas City, this is something that your instructor can go over with you more in depth. Some people tend to be talkative when they are nervous, so if that is you, try to mentally prepare for a few questions they might ask in advance. Just go out with your best foot forward and you will be sure to blow them away!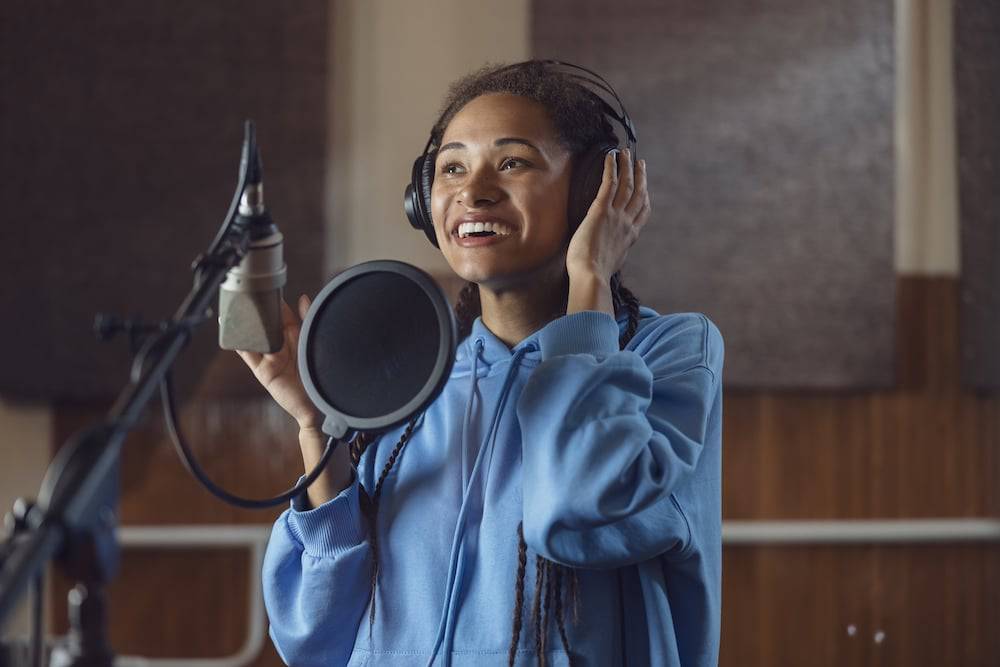 5.) Be mindful of your body movements.
Depending on the type of role you are auditioning for, you need to stay aware of your body movements and body language. Your stage presence really matters. Avoid anything that might be seen as distracting, such as tapping your toes or pacing. You want your voice and your emotions to be what the judges focus on, but if they are distracted by minor movements, some of this might get lost. Be sure to also avoid locking your knees! This could cause you to lose your balance or even pass out. Not only this, but you could come across as stiff to the judges. 
6.) Always thank the judges for their time.
If there is one thing that you should never forget to do, it's thank the judges for their time. Whether your audition went well or not, make sure to show the judges that you appreciated their time. You want them to remember not only your audition and your singing, but also that you were a friendly, positive person. After all, if you land the role, you will likely be working very closely with the judges in the future! This gesture might seem small or common knowledge, but saying 'thank you' can really set you apart from the crowd.
7.) Reflect on the feedback you received.
It is important to view auditioning as a learning opportunity. Each and every audition will be a new experience because you're encountering new judges, new venues, and new roles! No two will be identical. Take the time to properly reflect on the feedback you received, both the good and bad. Yes, this even matters if you got the part! You want to know what you did well so that you can carry that knowledge into any future auditions down the road. Above all else, remember not to take it personally and use it as fuel to help you next time.
Voice Lessons in Kansas City
If you really want to set yourself apart at an audition, then it's time to start taking voice lessons in Kansas City! Here at Music House, our vocal teachers are there to help you reach your goals by providing you with the support, education, and encouragement you need to get there. To find out how to get started, contact us today!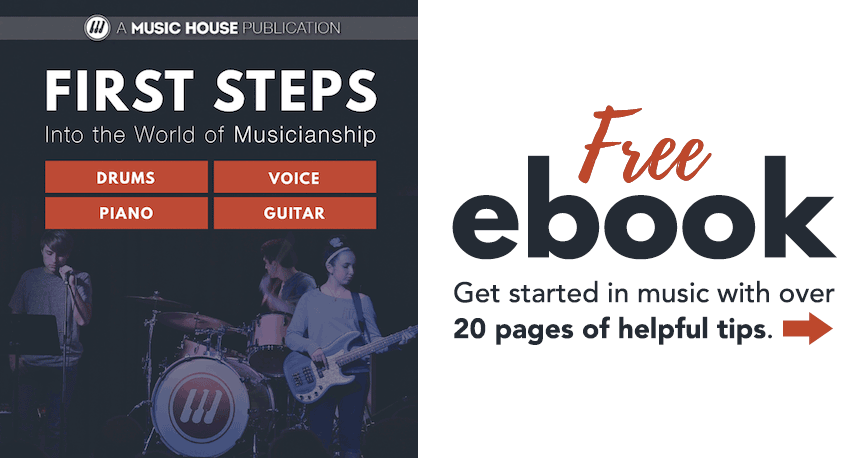 ---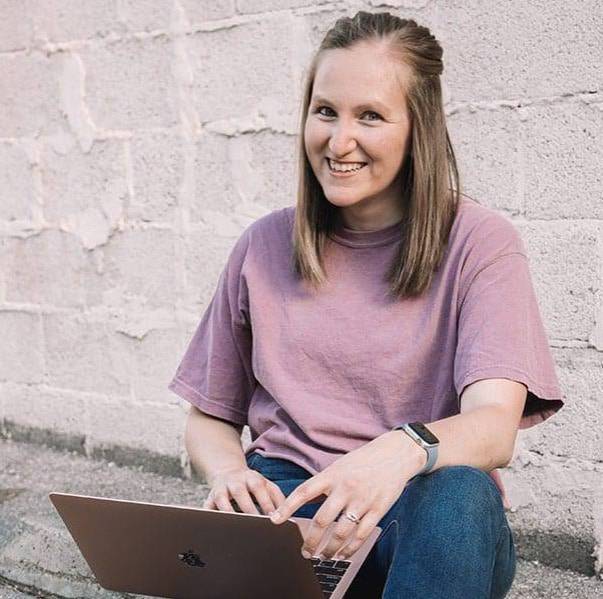 Hello World