Senior Send-off: Trevor Zinkus
 by Aaron Sizemore


During his eight years here at Music House, guitar student Trevor Zinkus has grown from a young beginner into a "musician's musician." "Trevor is a hard worker and focuses on practicing to achieve his musical goals," says his guitar teacher, Collin Littlejohn. "He has a curious, open mind and enjoys learning a variety of music. He's my kind of musician."
Now Trevor is preparing to head to K State next year and we wish him success!
Here's what Trevor had to say when we interviewed him recently.
---
What instrument do you play?
I'm a guitarist.
How long have you been at Music House?
About eight years.
What are your plans for after graduating high school? If you're going to college, do you know what you'll be studying?
I'm going to college to double major in criminal justice and psychology at Kansas State.
How do you think music will be a part of your life after Music House?
Music will definitely remain a lifelong outlet for me.
What is a moment at Music House that you'll never forget?
When I was in one of the beginner bands, I was playing "Use Somebody" by Kings of Leon and I was so excited that I got really into it and ended up wearing out my right hand without even realizing it. I could hardly play the rest of the set.
What advice do you have for Music House students who are just starting out?
Music is a relationship that grows over time. You start out with expectations that are high, but you can achieve those goals if you are willing to put in the effort.
What will you miss the most about Music House?
I'm going to miss my band members and being able to see all of us up there in the Music House hall of fame.
What's the best piece of musical advice you've received?
Van Halen didn't come from the moon. All great musicians are just people and you can achieve greatness if you put forth the work.
What do you hope to remember most about your best performance at Music House?
When my band played at East Meets West Fest (an outdoor Music House concert event) I was pretty nervous. But as soon as we started playing the first song, everything just clicked. We rocked and won the "best band" award!
---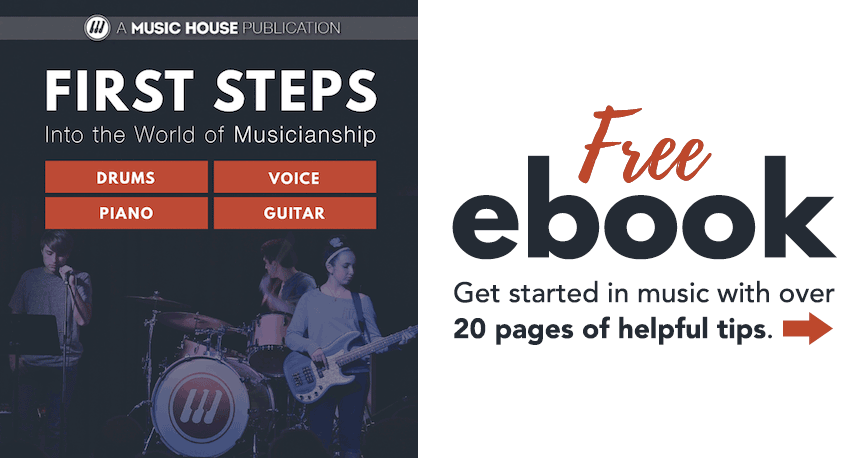 ---

Co-founder & Executive Director at Music House