The Best Place to Take Music Lessons in Kansas City
 by Autumn Huerter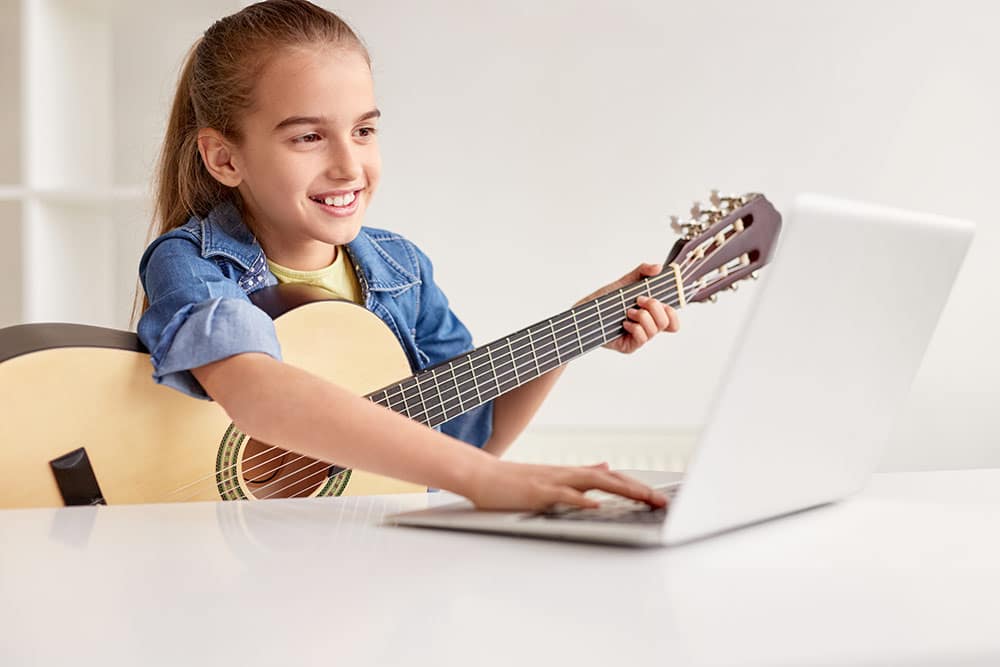 Kansas City is one of the largest cities in Kansas and is known for its jazz and blues legacy. It is also home to the American Jazz Museum which is located in the historic 18th & Vine Jazz District in Kansas City. All the people in the town have a creative flair. The music culture of this vibrant city is one of a kind and dates back to the 1920s. 
When someone advises you to consider music lessons, many questions like 'Why should I learn to play music?' or 'Will investing in music lessons be beneficial?' may arise in your mind.
Music helps build soft skills and makes a significant difference in individuals' personal and professional lives. Kansas City offers a hub of top-notch music schools. With so many options, you may be spoilt for choice. However, knowing what to look for when choosing a music school will help you make an informed choice.
How to Choose the Best Place to Get Music Lessons in Kansas City?
Follow the below-mentioned steps to find the best place to get music lessons in Kansas City:
One on One Attention
Attending classes in a group offers many great moments of interaction and community, but less individual attention from the instructor. If you are looking for one-on-one classes, choosing a music school that provides private lessons in addition to group classes and gives individual attention to the students is a great place to start. The teacher will take note of the areas of students' struggle and offer special attention to the individuals and help them to learn better.
Greater Accountability
Choose a music school that fosters direct interaction between the student and the teacher. Also, the teacher must regularly check the homework and help children work on their weaknesses.
Personalized Instructions
Every child learns differently. The teachers must use methods like aural, hands-on, visual, etc., to teach the students. Opt for a music school where teachers provide tailored instructions to individuals.
Provides Private Lessons
Private music lessons are another great option to look for when searching for a music school. Private lessons help your child to move at their own pace, while also being motivated and encouraged to keep learning by their instructor. At Music House, you can even get online private music lessons to learn in the comfort of your home while social distancing.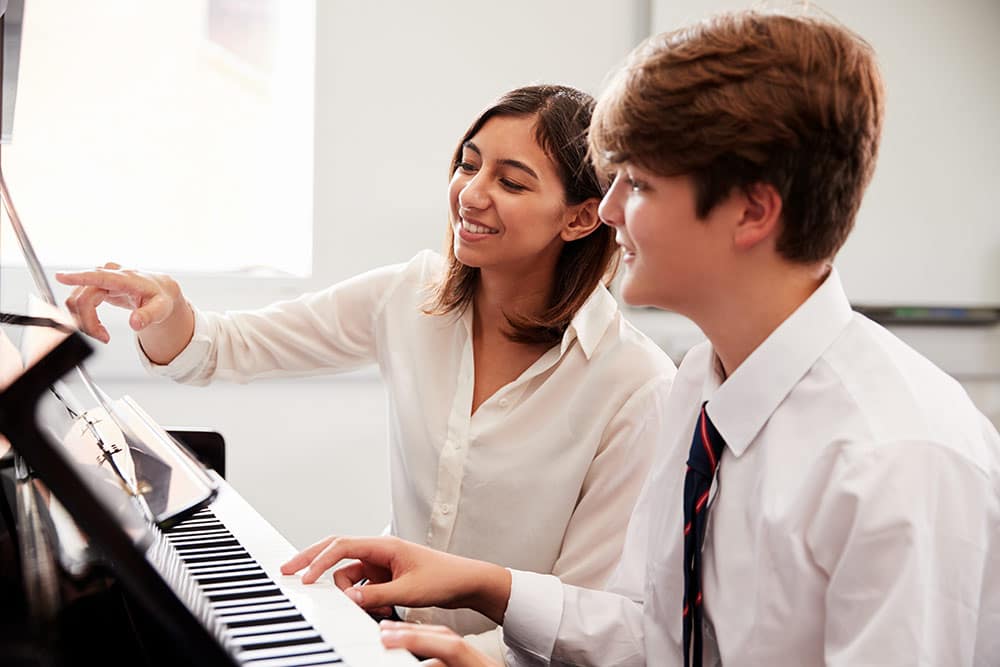 The Best Music School in Kansas City
If you are looking to take music lessons in Kansas City, it is quite important to only join those classes with good reviews. You can opt for the Music House, as it has fantastic reviews. It has been in the music industry business for many years, and it offers a range of music lessons from multiple studios situated in the Kansas City area.
● Adaption to COVID-19
At Music House, they promote social distancing by conducting classes via Facetime or Skype. One can take an individual session at their center or choose to have online courses.
● Learn a Variety of Instruments
Music House provides lessons in different genres like pop, classical, jazz, country/bluegrass, and teaches instruments like piano, flute, drums, and more.
● Customized Classes
The lessons are scheduled weekly and are either 30 or 60-minutes long. The setting of private lessons offers a focused and customized atmosphere so that people develop musical talent.
● No Age Restriction
This ensures that all students get the necessary training with highly experienced instructors to develop music skills. You can take music lessons from Music House at any age and develop your music skills for good. These teachers will help you meet your music goals and create a future for yourself in the domain of music. Music House offers some of the best instructors for students to learn everything that they wish to.
Advantages Of Taking Music Lessons
Learning music can impact your life in a big way. Let us dive into a few notable benefits of taking music lessons.
Makes You Smarter
Several studies show that learning music enhances the mind's development in children. Well, learning music at an older age can do wonders as well. A group of researchers conducted a study at the University of South Florida, in which adults between 65-80 years of age took piano lessons for six months. They exhibited verbal fluency, enhanced memory, better cognitive functions, and information processing skills.
Does Wonders for Your Health
Music reduces blood pressure, anxiety, and stress levels. It can also strengthen the immunological response, making people resistant to several kinds of viruses. It is also considered a social activity that helps keep people's minds active at all ages. Also, music helps to prevent numerous mind-related diseases like Dementia and Alzheimer's disease.
Helps Build Confidence
Have you ever thought of how musicians can smoothly go on-stage in front of hundreds or thousands of people and perform? No matter what, it takes a lot of confidence to perform on-stage and bare one's soul in front of a huge crowd. Learning music helps people put themselves in even the most uncomfortable situations and discover ways to overcome anxiety.
Makes Children Sharper In Academics
Several researchers have found the underlying connections between music lessons and children's academic achievement. Musicians tend to have better-SAT scores, enhanced reading comprehension, better high school GPAs, and improved math skills.
Music lessons also improve the memory of children and boost learning ability in every subject.
Teaches Discipline
You need to understand that you cannot become a viral sensation overnight. Instead, you will have to spend hours just learning how to hold a violin or a trumpet adequately before you can produce sound out of it. Music lessons require hours of patience and concentration. It would help if you did not give up, even when things don't go right. Moreover, there are numerous benefits that students can obtain by taking music lessons.
Conclusion
Kansas City is the perfect location to get a variety of different music lessons. No matter if you are five or fifty-five, music lessons are sure to enhance your quality of life to a great extent. Get music lessons from the best music schools in this city, or learn from private certified instructors from the comfort of your home or studio. The choice is yours at Music House.
---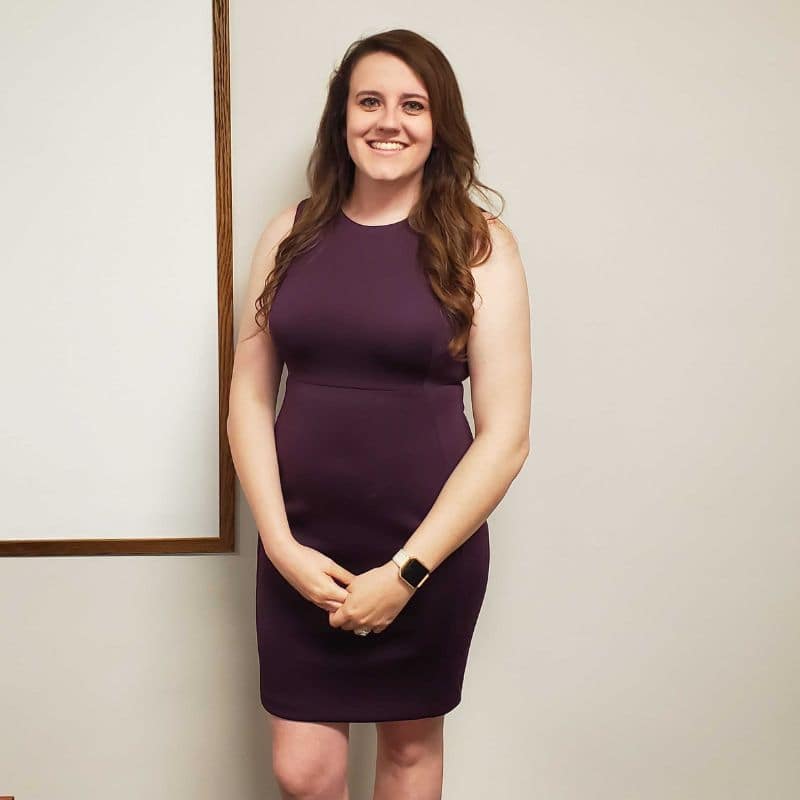 Hello World