Staff Spotlight: Josh Blythe
 by Autumn Huerter


What's your main instrument & why?

My main instrument is the drum set. I grew up singing and playing the piano some. However, when 6th grade band approached I knew I wanted to pursue drums/percussion. I began learning my snare drum rudiments and other percussion instruments before picking up the drum set shortly after. Once 8th grade hit, I was able to join the school's jazz band where I really started to study drum set.
What's your musical origin story? What lit the spark for you?
When I was a kid, my parents owned a country dance hall. Before selling the venue when I was 8, I spent a ton of time at the venue – Listening to my dad who was the bassist in the band, watching people dance along to the classics, and occasionally getting to check out the house drum set! For me, music was a consistent part of my day. Passing the dance hall, I recall hearing a classmate in elementary school playing "Heart & Soul" on the piano – I became enamored with the sound and was determined to learn it. I continued to sing and play piano, began to learn drums, and then formed a band in junior high school. In high school, I pushed hard to study drum set, concert percussion, music theory, jazz, etc. After my graduation in 2012, I made the move to Kansas City where I studied jazz at UMKC and got all the way through my graduate studies.
Can you share a good gig story?
Moving to Kansas City after high school was an absolute blessing – I've been very fortunate to have played a ton of gigs and met a lot of great musicians. However, to this day my favorite gig/show was a battle of the bands during my senior year of high school. We had participated the year before as juniors but didn't win -- we still had the fire lit and we were determined to do better the next year. Leading up to the battle, we had done a ton of promotion and rehearsed like crazy. We even got to go on the radio to promote which was incredibly exciting for us! On the night of the battle, we were the second to last band – our nerves were running high sitting stage-side watching all the talent. When it was our turn, we came out guns blazing. The battle took place at a fairly large venue called the Blue Note (Columbia, MO) -- there was a giant crowd! I was drumming and singing lead for most of the set. As we played, the nerves seemed to melt away as we were focused on the crowd and putting on a good show. I had a massive smile the entire time and found myself connecting with the crowd in ways I hadn't before. We went on to win the battle! In winning, we got a handful of hours at a local studio to record some of our songs.
Tell us about your practice routine and share some practice tips.
My practice routine varies depending on what my focus is but my tips/philosophy:
– Understand what you're practicing before you begin (most things can be broken down into something smaller/simpler).
– Take things as slow as you need to get it correctly (we always want to move fast but that leads to bad practice habits. Example: If you speed through and play something five times and only get it right once, you've spent most of your time reinforcing the wrong thing).
– Count, count, count – If you say it, you can play it!
– Always use proper technique when you play, otherwise you're working against yourself.
What drew you to the Music House team?

I had always heard great things about Music House and I was excited to join a growing/expanding community!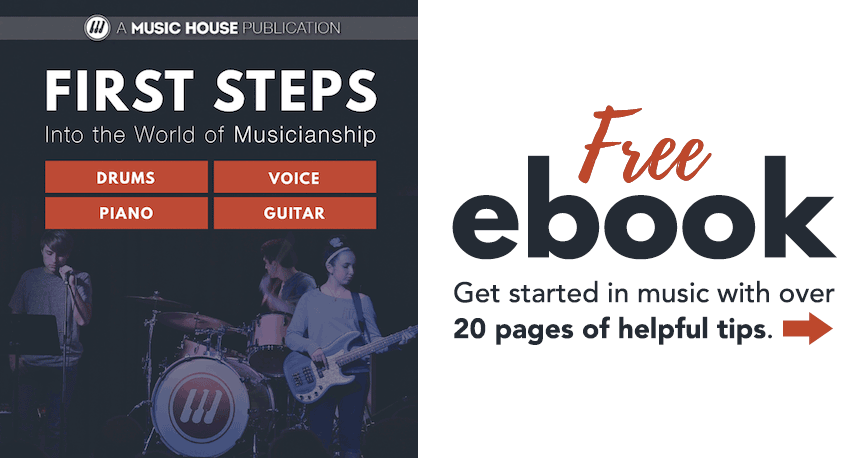 ---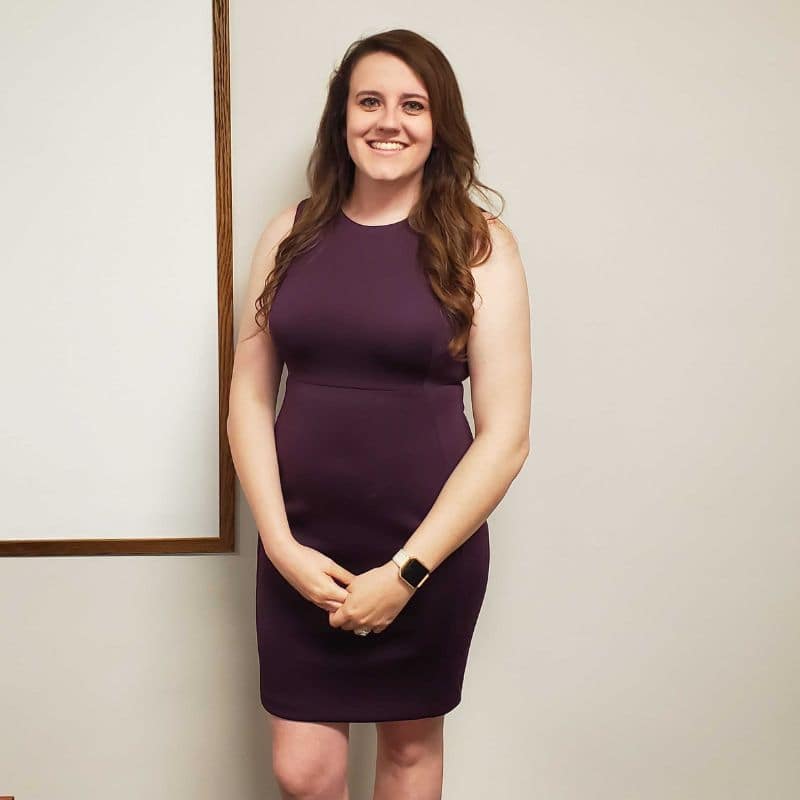 Hello World