Senior Send-off: Daniel McCrary
 by Aaron Sizemore


Drum student Daniel McCrary has been with us since he was just a little guy — eight years ago. "Over the last 8 years, I've watched Daniel's appreciation of music expand to include numerous styles & genres," says Daniel's drum teacher, Steve Thomas. "He is always open to discovering something new." Next fall, Daniel will be embarking on something very new. He'll be starting a business degree at KU!
Here's Daniel performing recently with his band Polite No.
And here's what Daniel had to say when we interviewed him last week.
---
What instrument do you play?
I'm a drummer.
How long have you been playing the drums?
For about eight years.
What are your plans for after graduating high school? If you're going to college, do you know what you'll be studying?
I'll be majoring in business at KU. I want to be a hospital administrator.
How do you think music will be a part of your life after Music House?
I'm not sure that I'll be playing, but I'll definitely be listening to a lot more music. I'll always love music.
What is a moment at Music House that you'll never forget?
I have a few, but here's the best one. Making it into the Mastery Band level at Music House and then recording an EP of all original songs with my band was unforgettable. The EP soon be released on most streaming services.
What advice do you have for Music House students who are just starting to learn to play music?
Tough it out and join a band. It's worth it in the end. In the beginning, I wanted to quit several times. Now I'm really really glad I didn't.
What will you miss most about Music House?
The people and having a place to play!
What's the best piece of musical advice you've received?
The world doesn't revolve around me. It's a whole team effort.
What do you hope to remember most about your best performance at Music House?
Playing a big "trash can" ending at the end of a show and feeling the response from the crowd afterward!
---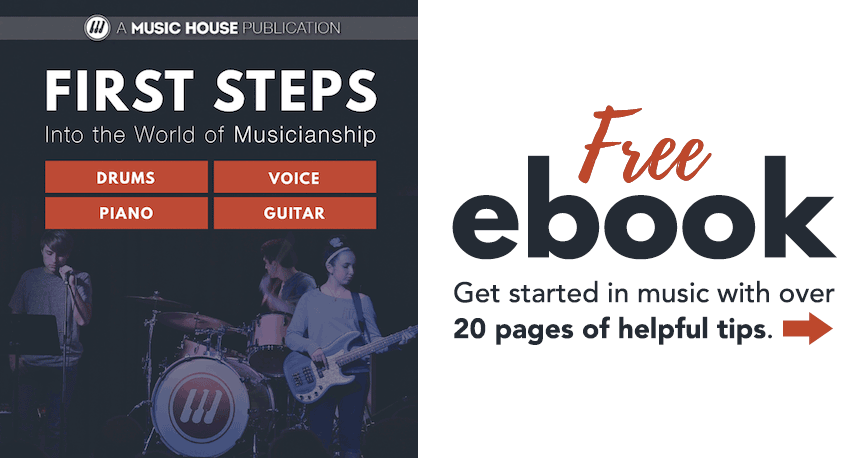 ---

Co-founder & Executive Director at Music House