Senior Send-off: Ben Abraham
 by Aaron Sizemore


For years now, we've watched Benjamin Abraham grow into a formidable musician and super cool young man. He's off to study business at Kansas State this fall. The initiative he's shown at Music House makes us suspect that Ben has great things ahead of him. He's learned so much more than just how to be a vocalist. "Ben lives singing and making music." says one of his teachers, Jen Hoover. "He has a great attitude and is always willing to learn something new and expand his knowledge."
Here's what Ben had to say when we interviewed him recently.
---
What instrument do you play?
I'm a vocalist and a pianist.
How long have you been a student at Music House?
So many! Maybe since 7th grade? 6 years or so.
What are your plans for after graduating high school? If you're going to college, do you know what you'll be studying?
I'll be attending Kansas State and will be majoring in business.
How do you think music will be a part of your life after Music House?
I definitely will do more music on my own like joining music groups or expanding my music tastes. My experience will help me share music with others for sure.
What is a moment at Music House that you'll never forget?
Being part of Music House in 2020 during the pandemic. So weird! Our band actually managed to record a song over the internet, but it was crazy. And coming back was weird too because we were all spread out & I was the only one on stage.
What advice do you have for Music House students who are just starting?
Consistency is more important than effort - that's where you see growth, no matter your instrument. That's been my struggle: to stay consistent. When I have managed to be consistent, it helped a lot! Lots of short practices here and there, are better than infrequent long practices.
What's the best piece of musical advice you've received?
My first band experience taught me how important consistency is for everyone in the group. Practice consistently and you'll grow consistently.
What do you hope to remember most about your best performance at Music House?
My current band is so tight and we've had some really good shows together. Actually, all my bands have been very memorable. The longer the bands stuck together the more excellent our music was. Communication is everything!
---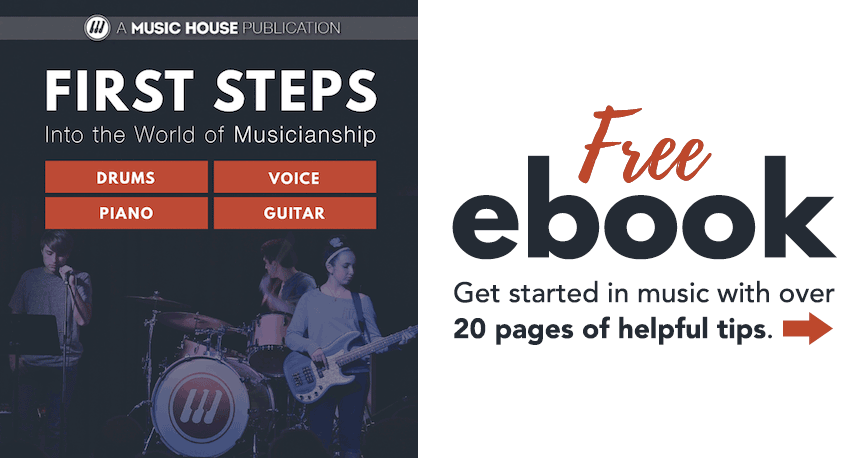 ---

Co-founder & Executive Director at Music House