A Laboratory of Groove
 by Aaron Sizemore

Just what is Rock Band Drum Lab? It's a rocking percussion ensemble comprised of drum students who have proven their readiness to perform with a group. It's also part of our Workshop Program. We don't allow students to enter this program without a recommendation from our teaching faculty, so it's kind of a big deal. These guys rehearse weekly, write music, and perform regularly on stage. Some of them will go on to hold the drum chair in one of our workshop bands.
Here's a recent interview with the Rock Band Drum Lab students from our Overland Park location.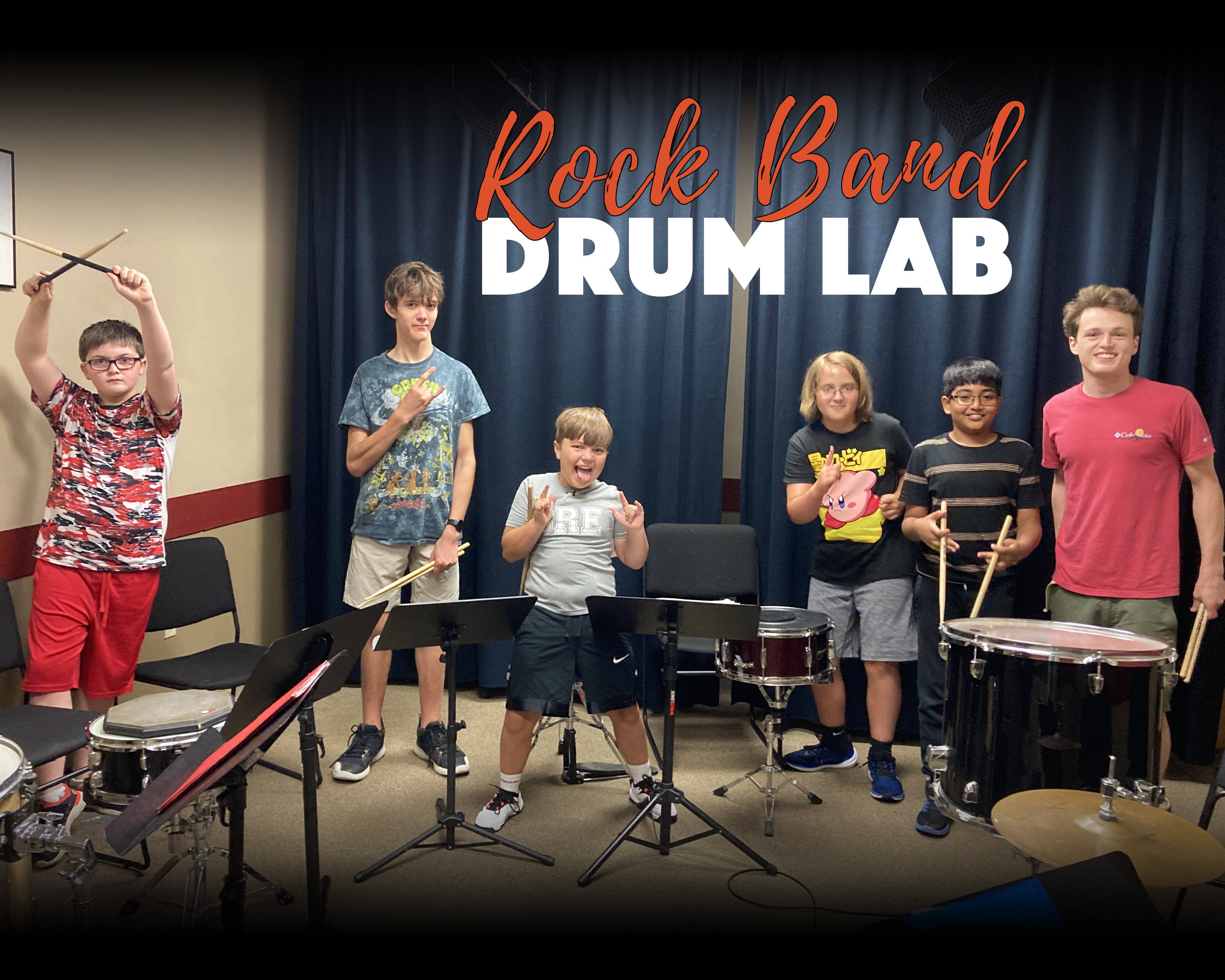 Rock Band Drum Lab members pictured left to right:
Evan Walker, Santiago Gencarelli, Parker Goff, Holden Fitzhugh, Karthick Raghav Saravaman, & their teacher Spencer Smith
What is fun about being a drummer?

Holden: Everything. Especially the songs.
Evan: Songs are the best, I love playing songs.
Santiago: Keeping the beat for everyone else, and it's the best of all instruments.
Raghav: If your family makes you really angry you can take it out on your drums... mostly it's my little sister.
Parker: You can do any beat that you want. It's so cool.
What is fun about Rock Band Drum Lab?

Holde: For me, it's the freedom to do what you like and if you mess up everyone just moves on and it's okay.
Santiago: If you progress, you get to join a band!
Raghav: We get to choose the songs we do and Spencer is the nicest teacher.
Parker: Picking songs is fun.
Evan: Everything!
If your group could collaborate with any band or artist, who would you want that to be?

Parker: Blink 182, Red Hot Chili Peppers and Tool.
Santiago: Green Day and Shooting Star (teacher Steve Thomas's band).
Holden: The Beatles, Guns N Roses and The Rolling Stones.
Raghav: The White Stripes.
Evan: Skid Row, Motley Crew and ACDC.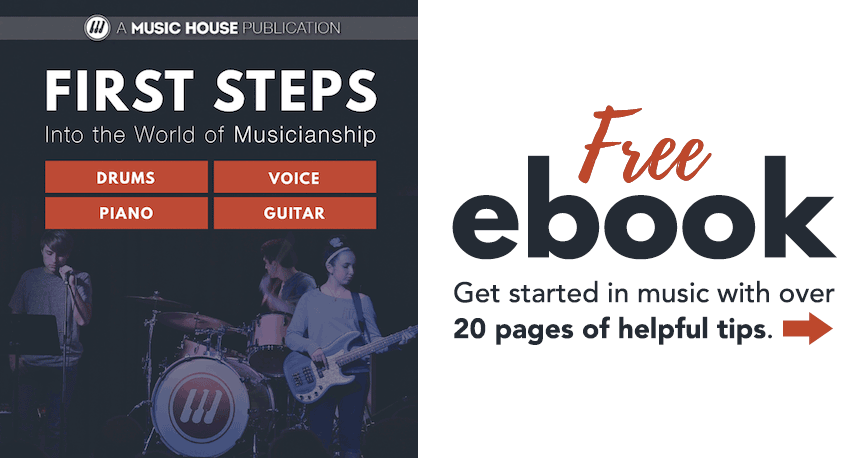 ---

Co-founder & Executive Director at Music House