Children and Teens: The Physical and Mental Health Advantages of Taking Music Lessons
 by Rhiannon Rosas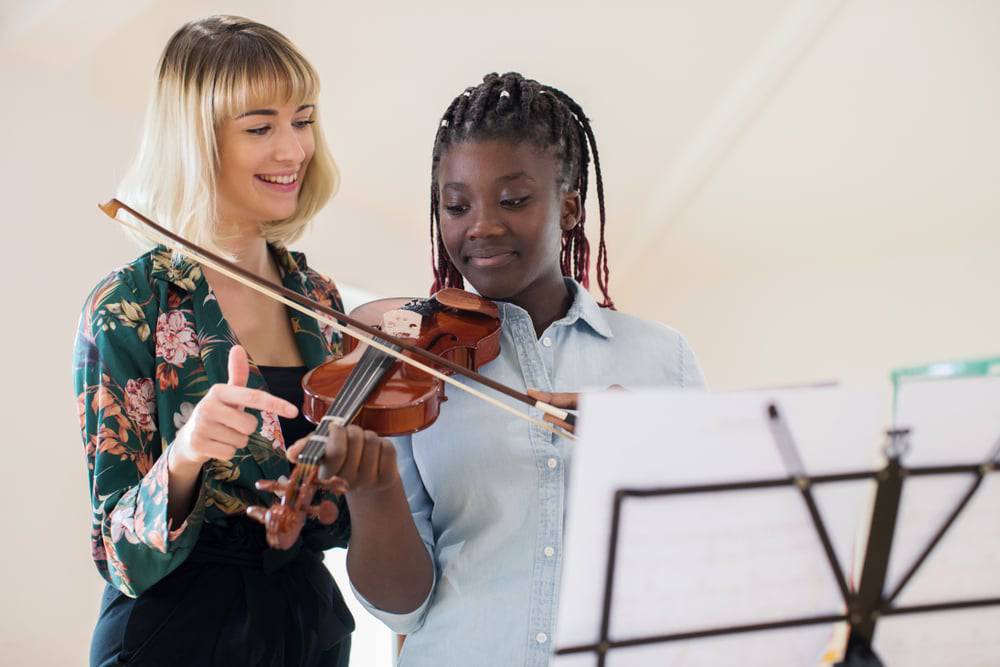 People of all ages love music, and children have grown up learning at school and other places through song. Research indicates that music education has a positive impact on development and growth. Educational music games can increase children's interest in music, and private music lessons for children and teens can move both their skills and enjoyment forward.
Music House School of Music is far more than just a place to take music lessons. Our musicians and teachers have built the school around the belief that musical passion and advancement thrives within a vibrant community through diverse exposure and interaction. 
There are many advantages for children and teens to improve their bodies mentally and physically by taking music lessons. Let's take a look at a few.
PHYSICAL & MENTAL BENEFITS OF PRIVATE MUSIC LESSONS
Increase self-discipline
If students begin to have a passion for music, their desire to become better and want to practice will increase. This teaches them how to concentrate and focus on that skill, which helps their progress for better results. The more disciplined students are in practicing skills, the better they will become. 
There are tips you can use in order to help with discipline. First, of course, prepare for and attend all lessons. Second, set up scheduled times to practice at home that are convenient and comfortable. Last, if there are elements of your instrument or song that are especially challenging, either set up additional practice time or ask your instructor for tips to help with that particular skill. 
Your patience will be rewarded as you progress more fully in the development of your music skills. 
Develop listening skills
Music can be a fun, low-stress way to develop your skills in listening. Since music has such a positive impact on learning, it is a wonderful way to also increase listening. 
Listening to and learning about music is a skill on its own, and many of those who love it can discover much more about it through the intricacies found by listening closely when they take private music lessons. . 
Increase motor skills
The practice of many instruments can help develop complex motor skills in youth and children. For example, instruments like piano, guitar and violin require different actions from both hands at the same time. 
Instruments also improve body coordination and timing. Music triggers the part of the brain responsible for helping a person to speak, read, write and move different parts of the body. 
Boost self-confidence
When taking any type of private music lesson, whether an instrument or singing, you must learn to accept feedback from your instructors and others. Learning how to take this type of feedback and make it constructive in your learning experience is a positive in your music journey. This process boosts individuals' self-confidence as they learn and grow in their skills. 

Our highly experienced teachers work together as a team to help students reach their individual goals. At Music House, you'll have access to some of the best musicians and instructors in Overland Park, Lenexa, Olathe and the Kansas City metro. Our entire team of educators works together to bring a diverse range of perspectives to each and every student.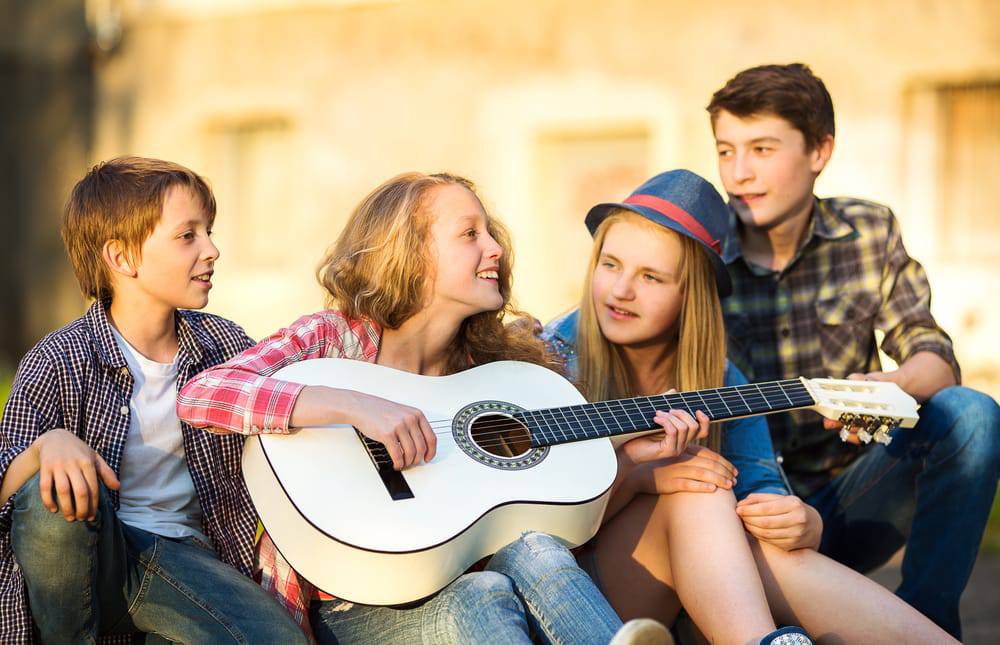 Enlarge vocabulary and language skills
Research indicates that music helps people retain words and expressions more effectively. It also helps you learn vocabulary and grammar. Both the rhythm of music and the repetition in songs helps with memorizing words. Bilingual children, especially, can learn their second language by singing songs. 
Besides the words within songs benefiting those retaining language skills, working with music, whether vocal or instrumental, helps develop the left side of the brain which is the side used to learn languages and for reasoning. 
Enhance social skills
Music has been shown to activate the areas in the brain that help individuals understand how others feel and what they are thinking. Since music deals with expressiveness and changes in that expression, it is easy to see how that can be an added benefit for those children and youth who study it. 
When you feel what the music is expressing, you are more aware of your own feelings. Studies show that learning to be more aware of your own feelings makes you more aware of others as well. 
Why private music lessons at Music House School of Music?
Music sparks students' creativity and encourages their vivid imagination. At Music House School of Music, we offer private music lessons in guitar, piano, voice, drums, saxophone, trumpet and more. Here, students learn to think like musicians. 
Our students discover their musicality and begin to identify themselves as creative musicians. They master a rich and varied repertoire, rooted in relevant, popular music that will excite them and keep their passion alive. 
Music House is a community that offers more than the traditional, isolated approach to teaching music. Musicians know that private music lessons are only one aspect of a complete music education. At Music House, lessons are where students learn new material in order to play better with others and stay on top of fundamental skills. 
Besides taking individual lessons, students are encouraged and coached to perform 3 times per year in one of our state-of-the-art auditoriums. In addition, all Music House students can sign up for monthly Jam with the Pros sessions where they share the stage with a professional band. It's a complete cycle: Learn. Play. Perform!
Contact Music House today for more information or a tour!
We offer a guide called First Steps into the World of Musicianship that may be useful to you if you are interested in getting started in music lessons or classes but unsure about what to do. This free, comprehensive guide covers our teaching philosophy and provides tips. The guide can even help you decide on the right instrument and program for you. 
Find information about downloading your free ebook by clicking here. 

Then, when you're ready to talk to us about private music lessons, we would love to visit with you in more detail and answer any questions you may have. Contact us, and we will be in touch!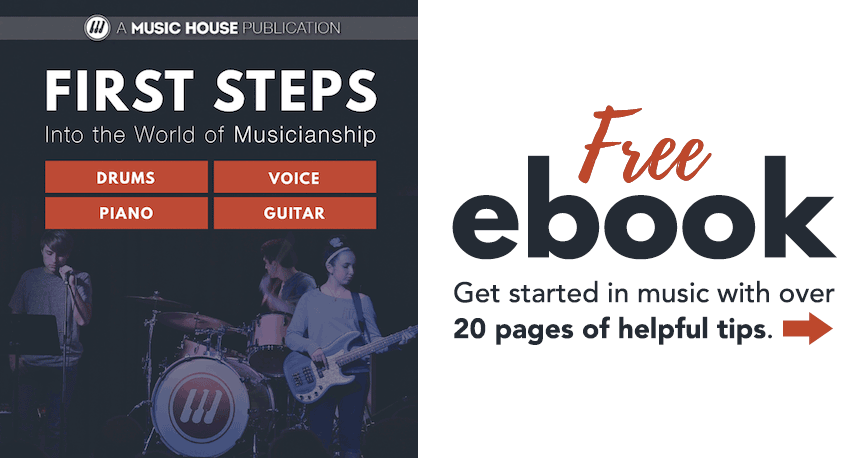 ---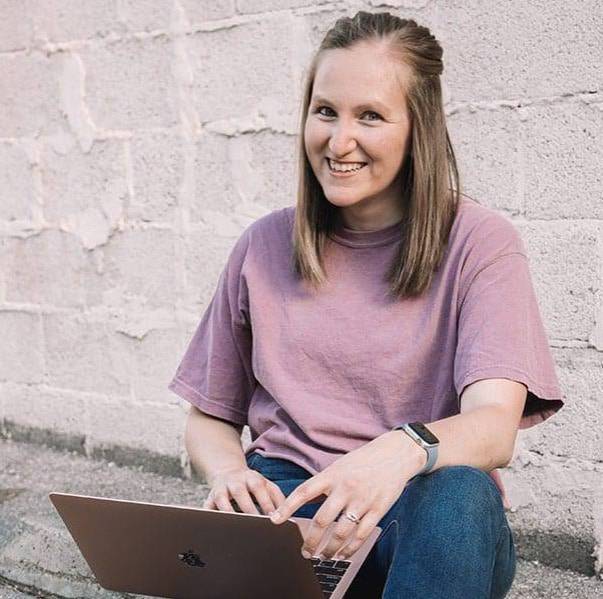 Hello World