Featured Music House Band: Warning Label
 by Aaron Sizemore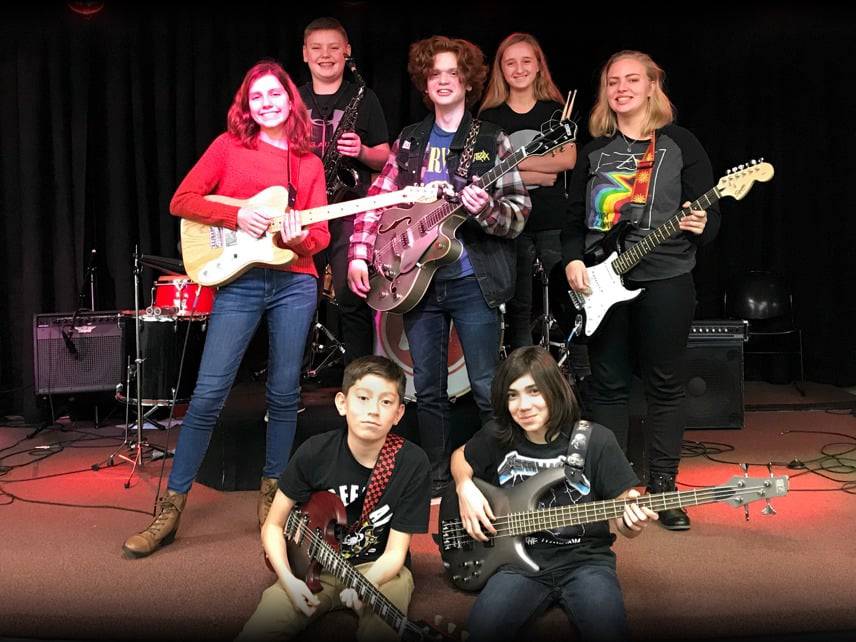 Music House student bands are frighteningly good. In fact, some of them are indistinguishable from professional bands. Come to one our many concerts and see/hear for yourself. This week's featured band, Warning Label, rehearses weekly at our Overland Park location and is comprised of hard-working musicians with diverse tastes. But all that diversity has evolved into something unified and truly original. It's been an exciting process to witness. Read what they have to say below.
---
What do you think is the difference between a good band and a great one?
Thomas: Good bands often waste time arguing. But great bands work well together.
Lauryn: Great bands have lots of creativity. They break up the status quo.
What do you guys do that's special—that set's you apart from all the other Music House bands?
Everyone: Thomas! He's our secret weapon on the saxophone.
Who are your biggest influences?
Thomas: Our teacher, Becca Kephart, because she's awesome and hilarious.
Lauren: Billy Joel because none of his songs sound the same and his lyrics are incredible.
Niki: Chuck Berry because I grew up listening to him and he inspired me to play.
Brady: Metallica because they are awesome.
Sam: Lane Staley, Kurt Cobain, Chris Cornell and Eddie Vedder because they are amazing musicians.
Nate: Green Day because I like their style.
Katie: Brandon Lesando my band director because he's awesome and gives motivational speeches.
How would you describe Warning Label's style?
Niki: We're diverse. We do a wide variety of everything.
What has working with a real band taught you that goes beyond what is taught in private music lessons?
Katie: Working with this band has taught me how to collaborate with other people to create something new.
Lauryn: It's the best way to truly learn to play in time. It's all about the rhythm.
Do you guys write your own music? If yes, do you prefer writing your own stuff or covering others?
Lauryn: I like writing music because I can make it sound how I want it to sound.
Sam: Yeah, working on original music is pretty fun.
Brady: Covers are great too though. I really like playing Metallica and playing heavy metal.
Anything else you'd like to add?
Nate: Our band name used to be "Hands for Fingers." We deeply regret that.
---
Want to learn more about Music House? Just click the button below.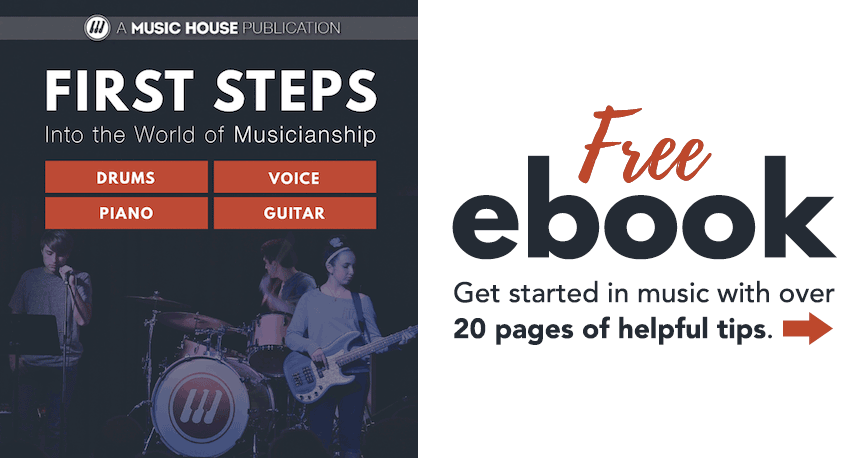 ---

Co-founder & Executive Director at Music House