Lisztomania: Crazy About Music and Learning
 by Aaron Sizemore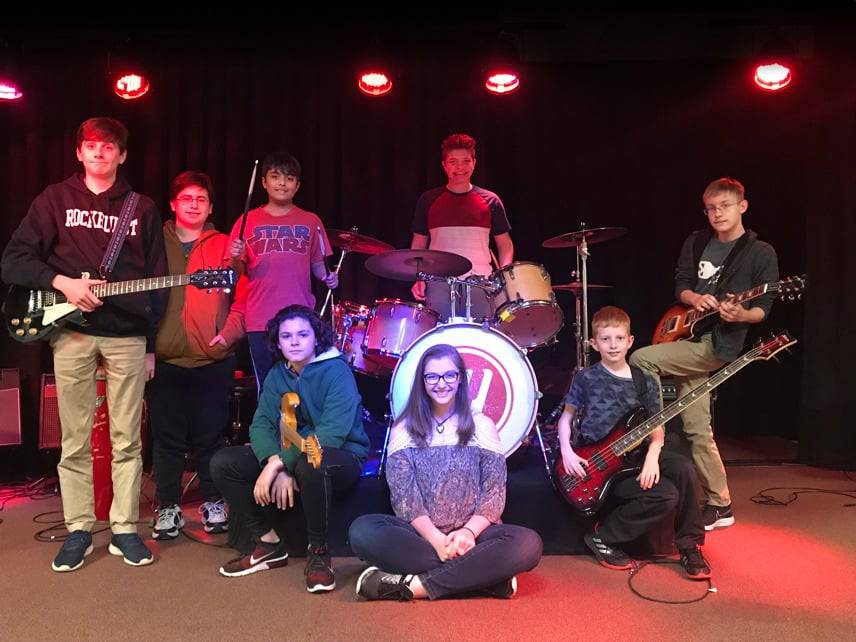 And you thought Lisztomaniacs were just Victorian era groupies. Think again. Lisztomaniacs, are actually 8 very modern kids in a very modern Music House band. We interviewed the gang in March of this year.
Fun trivia fact: Four of the Lisztomaniacs are graduates of our popular summer camp program. 
---
How did you guys come up with your band's name?
Selena Spurrier: We had to come up with a name fast and I like the song Lisztomania. Lisztomaniacs are people that have to listen to music all the time. (editor's note: Lisztomania is also a term coined in 1844 by journalist Heinrich Heine to describe the intense fan frenzy directed toward Hungarian composer Franz Liszt during his performances.)
What do you think is the difference between a good band and a great one?
Evan Barnett: The way a band plays together and looks together.
What do you guys do that's special—that set's you apart from all the other Music House bands?
Selena: We have lots of members. I think we might be the biggest Music House band.
Who are your biggest influences?
Bodhi Gunananda: Coldplay because they are the best.
Trevor Zinkus: Megadeth (Dave Mustaine), because when he got kicked out of Metallica, he was the bad guy and made a new band and it was great.
Ian Gaynes: Home (musician, Randy Goffe). I like him because he inspires how I make music.
Sam Chandler: Jack White because he's been in so many bands and is really experienced and plays all instruments.
Selena: Bad Sons because their music is so diverse from song to song. One of the first bands that got me into alternative rock.
How would you describe Lisztomaniacs' style?
Selena: Alternative rock.
What has working with a real band taught you that goes beyond what is taught in private music lessons?
Bodhi: It helps me really learn every step of the process of making music.
Selena: It's taught me how to deal with others better and I'm constantly being exposed to music I wouldn't normally play.
Jordan Funk: It teaches you how to play real music, as opposed to just playing along with a song.
Do you guys write your own music? If yes, do you prefer writing your own stuff or covering others?
Ian: I prefer making my own music because I like being able to do whatever I want with it.
Selena: I agree. It's great to play other people's music, but your own stuff lets you tell your story.
Anything else you'd like to add?
---
Want to learn more about Music House lessons, classes, bands or summer camps? Just click the button below.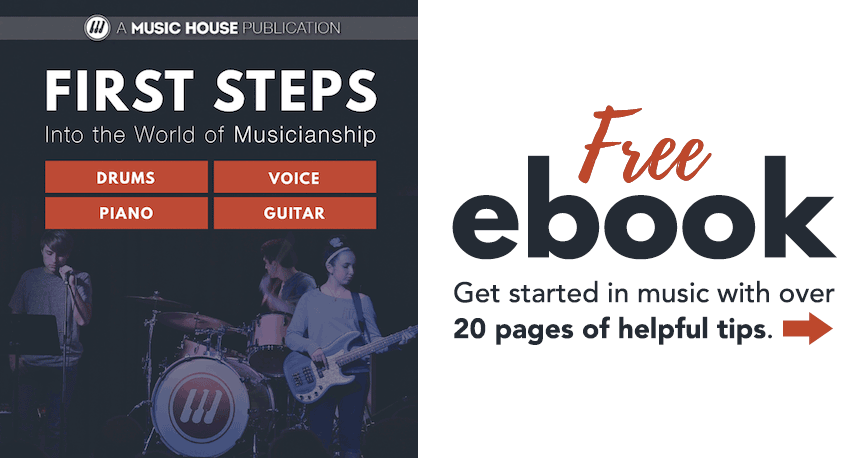 ---

Co-founder & Executive Director at Music House