Featured Music House Band: 8 Directions
 by Aaron Sizemore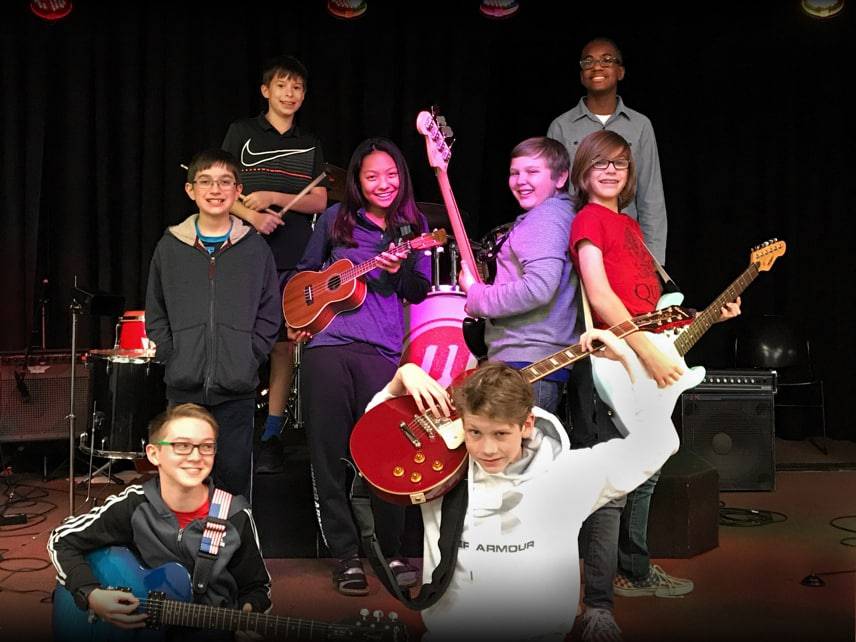 This week's featured band, 8 Directions, has chemistry. Despite wide-ranging musical influences (or maybe because of that) all eight of them just click. And the happy result has been good music, friendship, and a whole lotta learning. Come hear them perform in our Overland Park auditorium at the Grand Showcase this weekend.
---
What do you think is the difference between a good band and a great one?
Charlie: Great bands are people that are good together and are friends.
Noah Holt: Yeah, good band chemistry is everything.
What do you guys do that's special—that set's you apart from all the other Music House bands?
Carter: We have a pianist. Lot's of bands don't have that.
Jack: And we have two Noahs.
Charlie: We play well together and we wrote an original song.
Who are your biggest influences?
Noah Holt: My dad because he plays guitar. He's half the reason I play.
Charlie: Red Hot Chili Peppers because their bass is cool.
Sydney: Vance Joy because he's good at playing instruments and singing at the same time.
Nathan: Travis Barker because he's a legend.
Carter: Imagine Dragons because I've always liked them.
Noah Williams: My biggest influence is gospel music because I listen to it in the car all the time, every single day.
Jack: Queen cuz they're a good band.
How would you describe 8 Directions' style?
Noah Holt: Very widespread. That's why we're called 8 Directions. We like a wide variety of music.
What has working with a real band taught you that goes beyond what is taught in private music lessons?
Charlie: You have to listen to the whole band, not just yourself.
John: That's right. You can't just play at your own pace. You have to follow the band. It's pretty neat.
Do you guys write your own music? If yes, do you prefer writing your own stuff or covering others?
Noah Williams: I like doing both.
Jack: Covers often sound better, but writing music is fun.
Noah Holt: I like writing music, but covering other people's stuff is so much easier because you're just mimicking them.
Anything else you'd like to add?
---
Want to learn more about Music House? Just click the button below.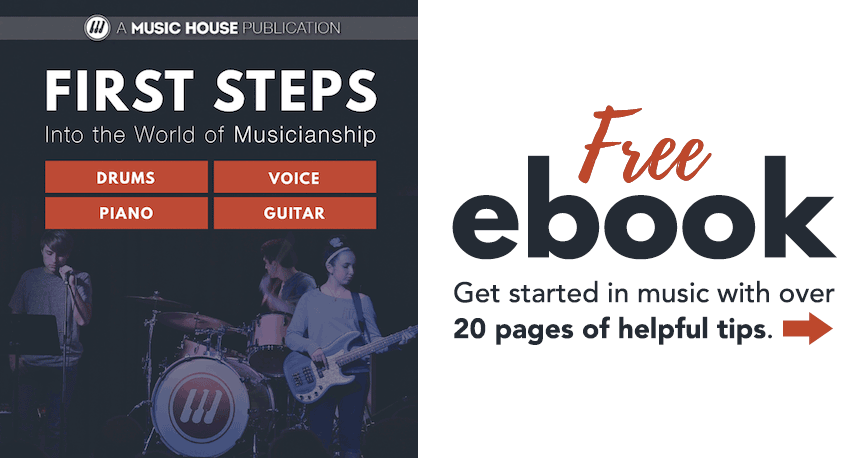 ---

Co-founder & Executive Director at Music House