Staff Spotlight: Charles Hoeft
 by Rhiannon Rosas


What's your main instrument & why?

My instrument is the piano. I began taking lessons in fourth grade when I was around 10 years old, and I studied privately all the way through high school. I have since continued my music studies in college, completing a Bachelor of Arts degree in music and a Master of Music degree in piano performance, and I am currently working towards a Doctor of Musical Arts degree in piano performance at the University of Kansas.
I love the piano because it is a very physical instrument that requires movement. You must play not only with your fingers, but your hands, arms, and at times your entire body. In that way, practicing the movement of your hands is like choreographing a ballet. The piano is a versatile instrument, standing alone as a solo instrument, or complimenting an ensemble. It is capable of realizing complicated textures like that of an orchestra, so as a performer, you feel as though you are also the conductor. To this end, the famous pianist Vladimir Horowitz said "I am a general. My soldiers are the keys and I command them." The more music I play, the more I fall in love with the piano's rich history and traditions.
What's your musical origin story? What lit the spark for you?
I can think of two big moments that influenced my musical journey:
I was fortunate to grow up in close proximity to all of my grandparents, and I visited them frequently as a child. My grandpa on my dad's side of the family would often sit in the basement of his home and listen to classical music on the radio for long stretches of time while he worked. I really enjoyed listening along with him, and from a very young age I became fascinated with classical music. I remember that one year he recorded a series of mix tapes for me from his favorite LP albums, and I would listen to these tapes over and over - I still have the cassette tapes tucked away in a box of my things. This spurred my interest in music, and once I started taking piano lessons, I quickly became that kid who practiced for several hours every day because I enjoyed it so much. Since then, music has always been my favorite pastime.
Later, during my first year at Luther College, I had the opportunity to sing with the freshmen men's choir "Norsemen" to fulfill my ensemble requirement. All through middle school and high school I had resisted choir and band, and this was the first time that I was really forced to participate in an ensemble. To my surprise, I fell in love with singing in choir. Every day of rehearsal was filled with the positive energy of one hundred eager choir members who were always passionate and ready to sing their hearts out. This experience was really moving for me, and was maybe the first time that I really thought about the importance of community in making music.
Can you share a good gig story?
I'm generally not one who does a lot of freelance playing, so I don't have many gig stories. However, since I began playing as a collaborative pianist in college, I have had the opportunity to work with a lot of different musicians and ensembles as an accompanist. In particular, I have a lot of experience working with choirs. The past several summers, I have had the privilege to return to my alma mater, Luther College, as a piano faculty for their Dorian Summer Music Camp. I always look forward to playing for the choral ensembles during the two weeks of camp because the talent and attitude of the students is phenomenal, and in just a week's time they are able to put on an incredible performance for the final showcase concert. Also, during the two years that I worked at Blue Valley Northwest High School as a choral accompanist, I had the opportunity to work with the students to premiere Julian Bryson's work "Redemption Mass." We performed the work at Church of the Resurrection, and it was live-streamed to a wide audience. Overall, it was a fun experience to help these high school choir and orchestra students put the work together, and also to play the piano part along with them during the performance.
Tell us about your practice routine and share some practice tips.
For me, practicing is about creativity, problem-solving, and deliberate memorization, in that order. I believe that music starts with inspiration in our minds - all of the theories and techniques we practice helps us to create the sounds we imagine in our heads. That is why creativity is so important. You have to begin with an idea of the sound, and that means thinking first about shaping and musical details. Then you must practice slowly and carefully, applying your theory and technique skills to solve problems. Have an opinion about your music, and make strong interpretive decisions early on in the process. Lastly, you need to practice deliberately so that you can memorize the music and master your performance skills. This means slow and careful repetition, working on just one small section of music at a time, and always staying engaged with your eyes and ears.
As silly as it might sound, you have to maintain a positive "I can do this" attitude every day because music is challenging, and it takes a tremendous amount of patience. Sometimes, I find it helpful to keep a practice journal, so I make a list of the goals I want to accomplish in my music that day. I also think it is also important to have idols that you want to emulate, people who you can listen to for reference and inspiration as you work on new things.
What drew you to the Music House team?

I was excited about Music House because they place such a high value on community. I truly believe you are shaped by the people around you, and I can't stress how important the community has been in my own musical journey. I love teaching at a place where students have so many opportunities to get involved with one another and to learn from other teachers. Students can grow quickly because they are allowed to chase their dreams and explore their curiosities. Nothing is more gratifying as a teacher than watching my students work towards their own self identified goals and interests.
Anything else you would like to add?
The recent crisis has caused me to reflect a lot about what it means to make music and what it means to teach. I am so reassured by everyone's creative and energetic response to the new challenges that life has thrown our way. I think the world is showing us that when so many things are taken away, we can still find great value in the simple things in life, that our relationships are so important, and that people will always need music and art as creative outlets.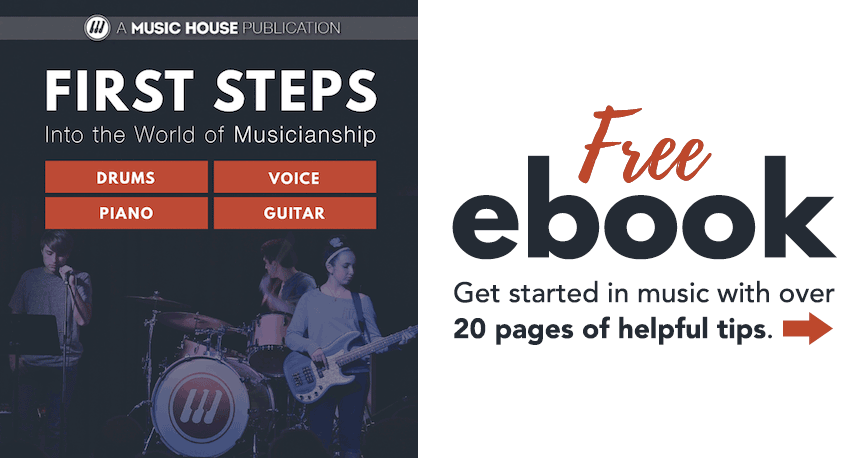 ---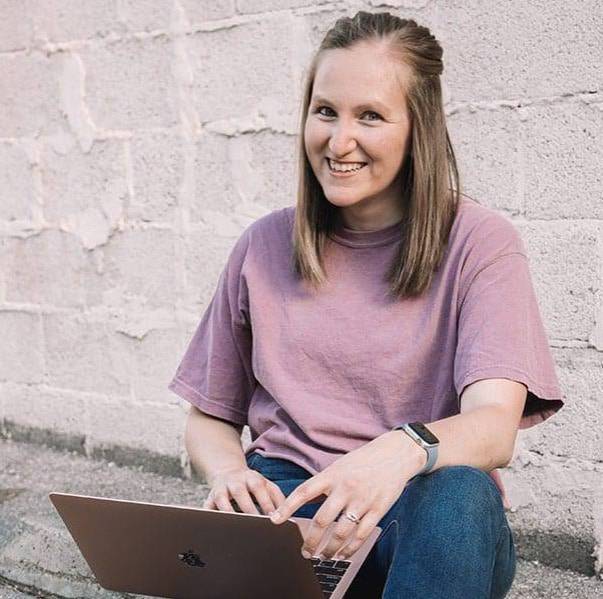 Hello World