Senior Send-off: Noah Williams
 by Aaron Sizemore


Noah Willams first came to Music House when he was in 5th grade. Since then he's grown to be not just an accomplished drummer, but an excellent young man. "Noah has always been such a hard worker and a blessing to work with on a weekly basis," says Noah's drum teacher Josh Blythe. "He is always willing to try new and challenging songs and techniques. So proud of you, Noah!"
We're sad to be losing Noah after all these years, but we're also very excited for him. College awaits in the fall and then, sky's the limit.
Check out Noah performing recently with his band Dead by Dawn.
And here's what Noah had to say when we interviewed him last week.
---
What instruments do you play?
I play the drum set.
How long have you been playing music?
I started in 5th grade so about 7 years!
What are your plans for after graduating high school? If you're going to college, do you know what you'll be studying?
I am going to continue taking music classes at Johnson County Community College, I haven't decided on a major yet.
How do you think music will be a part of your life after Music House?
I might continue playing music in church along with the classes at JCCC.
What is a moment at Music House that you'll never forget?
Well, I'll never forget when I performed "Can't Stop The Feeling" for one of my showcases. I remember getting to see the audience moving along.
What advice do you have for Music House students who are just starting to learn to play music?
Don't be afraid to sing/play out!
What will you miss most about Music House?
I will miss playing a bunch of great rock songs and I'll miss all the student showcases!
What's the best piece of musical advice you've received?
Don't ever be afraid to showcase your talent!
What do you hope to remember most about your best performance at Music House?
I remember working really hard to learn and play a crazy fill towards the end of a song called "Figure It Out" (Royal Blood).
---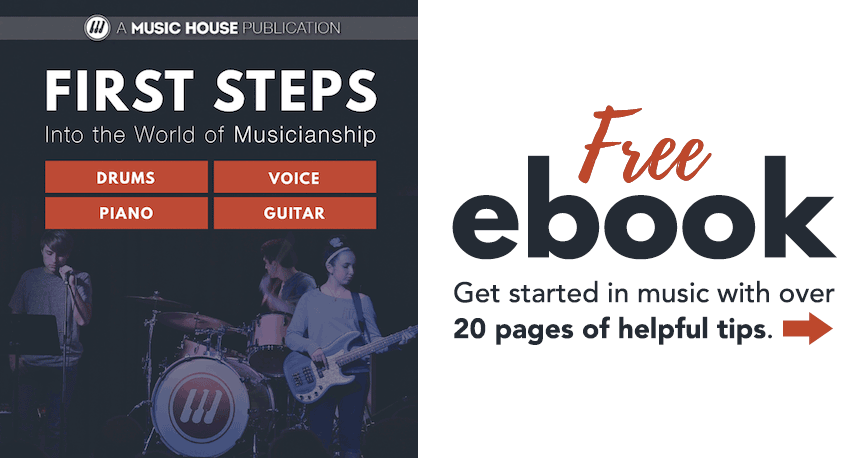 ---

Co-founder & Executive Director at Music House