Senior Send-off: Natalie Detmer
 by Aaron Sizemore


Thanks to her talent and work ethic, Natalie Detmer is a true Music House success story. She started with us as a beginner back in 2016 and is now an accomplished singer, songwriter, and multi-instrumentalist. In the fall, she's headed off to the Kansas City Art Institute to begin the next phase in her life. The future is bright for Natalie and we couldn't be more proud of her.
Here's Natalie performing at a recent Music House concert.
And here's what Natalie had to say when we interviewed her a couple of weeks ago.
---
What instruments do you play?
I'm a vocalist who also plays guitar, piano, and ukulele.
How long have you been studying music?
About six years.
What are your plans for after graduating high school? If you're going to college, do you know what you'll be studying?
I'm going to the Kansas City Art Institute in the fall. My goal is to make art and music a big part of my life.
How do you think music will be part of your life after Music House?
I want to keep recording and release my own original music. I'm hoping to find people in college who I can collaborate with.
What is a moment at Music House that you'll never forget?
When I reached that turning point of not being afraid to perform anymore. It went from nerve-wracking to exciting.
What advice do you have for Music House students who are just starting to learn to play?
Don't get frustrated when something isn't easy when you first do it. Go into playing music with an open mind and be ready for it to be challenging. Learning anything new is going to be challenging. Learning an instrument is worth the frustrations and challenges.
What will you miss most about Music House?
The experience as a whole. Especially being in a band and hearing my original songs come to life. Such a cool experience! The people are so great.
What's the best piece of musical advice you've received?
My teachers taught me to learn songs and solos in chunks as opposed to always trying to learn how to play something from start to finish.
What do you hope to remember most about your best performance at Music House?
Getting into "the zone" while playing what I enjoy and not being worried about messing up. Those moments are always magical.
---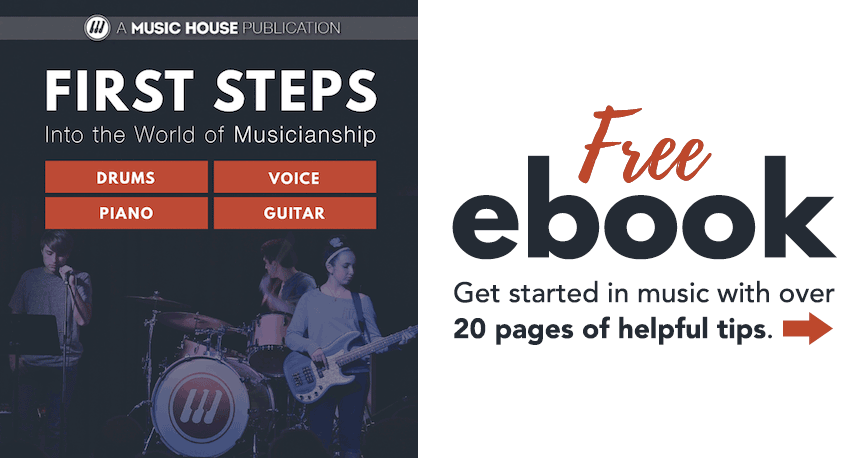 ---

Co-founder & Executive Director at Music House