The First Steps Toward Learning Guitar
 by Aaron Sizemore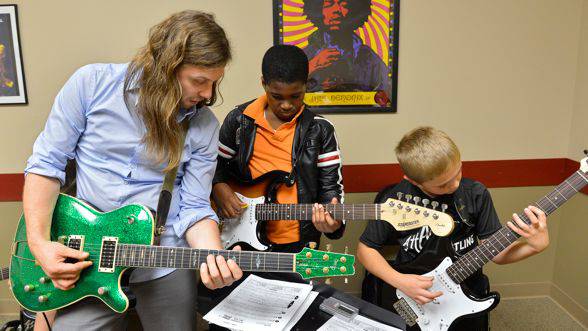 It's time to stop dreaming and start playing:
It's a common dream. You're up on stage, guitar in hand, trading licks with Slash or Eric Clapton or Pat Metheny or Chet Atkins or whoever. It's a super alluring fantasy, so why is it so hard to get started? It doesn't have to be. The trick is getting yourself connected to a musical community — complete with peers who struggle and learn along side you, role models who've been playing a bit longer, and heroes who have mastered the instrument. Before long, you'll graduate into one of those role models yourself. Some day, you might even be a hero. You do not need to dive into music theory right away. You do not need to immediately burrow into sight reading. This all comes later. First, you need to get yourself submerged in the cultural experience.
That being said, the first steps toward learning guitar are always the most difficult (even painful), so it's critical to manage your expectations. Group guitar classes, as opposed to private music lessons can be great for this. In a class, your teacher gives you a clear understanding of what the first few weeks will be like, and then your fellow students reassure you by showing that they're struggling as much as (or more than) you. Without this kind of one two reinforcement, there's a good chance that you will get frustrated and give up.
---
Three "truths" you'll need to accept before starting:
It's all about managing expectations. The more realistic they are, the happier you'll be.
1. You will feel ridiculously clumsy.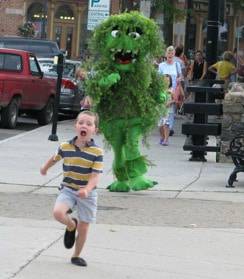 You know that dream where a big fire breathing jackle is chasing you and you feel as if your legs have been de-boned? That's kind of what the first couple weeks of guitar lessons feel like. As much as you'll desire the ability to play all your favorite songs beautifully, your body and brain simply won't be able to. Your fingers will move slowly. They won't do what your brains asks them to do. And the sounds coming from your guitar will be less than inspiring. Relax, and give yourself permission to, for lack of a better term, suck. Allow yourself several weeks to build "muscle memory" – getting comfortable having your hands in positions they aren't used to.
2. Your fingers will be sore.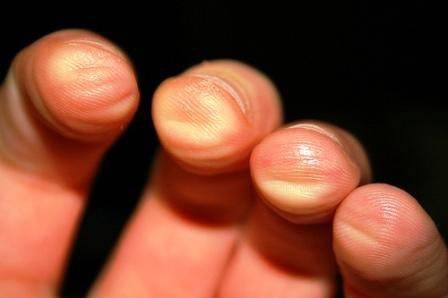 Expect the tips of your fingers to hurt for at least a month while they're developing calluses. If your fingers get extremely sore, take a day off. Never play until your fingers bleed or blister (that might seem obvious, but we've seen it happen), but short of that, don't let the pain completely shut you down. Whenever you feel a whimper coming on, say to yourself, "I am tougher than 12-year-old Justin Bieber!" That's how old he was when he taught himself to play. If he was able to push through the pain, we're guessing you'll survive just fine.
3. You need to practice for at least 10 minutes each day.
The title of this article refers to efficiency. We never said learning guitar (or any instrument for that matter) is a fast process. While there is no quick path to mastering the guitar, there is a pretty direct one to failing: a lack of practice. During the first month, you need to make playing your guitar for at least ten minutes into a daily habit. Playing every day will help you build calluses faster, and increase your comfort level with the instrument.
---
Getting Your Hands On the Right Guitar:
First and foremost, you'll need to buy a guitar. It doesn't matter whether it's electric or acoustic. The most important thing is to get the kind that excites you the most -- that's the one you're most likely to pick up and practice. Here are a few that we recommend:
Accoustics
Fender Squier SA-100 – This is a great beginner's acoustic guitar that won't break the bank (about $110). It even comes with a gig bag and tuner.
Yamaha FG700S — While they're little more pricey (about $200) than the Fenders, we've been particularly impressed with the quality of these low cost acoustics.
Taylor 110 Dreadnaught – And for the big spenders out there, this acoustic guitar is fantastic and runs for about $600.
Electrics
Fender Squier "BulletStrat" — We've seen countless students get stated with these well made, yet inexpensive instruments. One of these will set you back about $130.
Epiphone Les Paul Standard — This one is a great option for those of you willing to invest a little more in your first instrument. At about $400, these fine instruments are well worth the money.
---
Now, the Fun Part:
It's time to step into a new and exciting community! It you want to succeed you simply have to embrace the fact that music is a social art form. Guitar students who stick with it in the long run, do so because they have managed to get connected with something larger than themselves. Always. It might just be a group of buddies you strum and talk gear with on the weekends or it might be a group of kids you jam with in your parents' garage, but you have to be involved in something outside of the practice room. Finding a good teacher is a step in the right direction, but getting involved with a music school is even better. Your teacher needs to do more than simply teach you. He should help connect you to the big, social, wonderful universe of music -- populated with your future compatriots, heroes, and followers (eventually). That's not just where the magic happens; it's where it keeps happening.
Interested in Guitar, Piano, Voice or Drums?
We've created an ebook with over 20 pages of expert advice about what to do and think about BEFORE starting. Download and enjoy!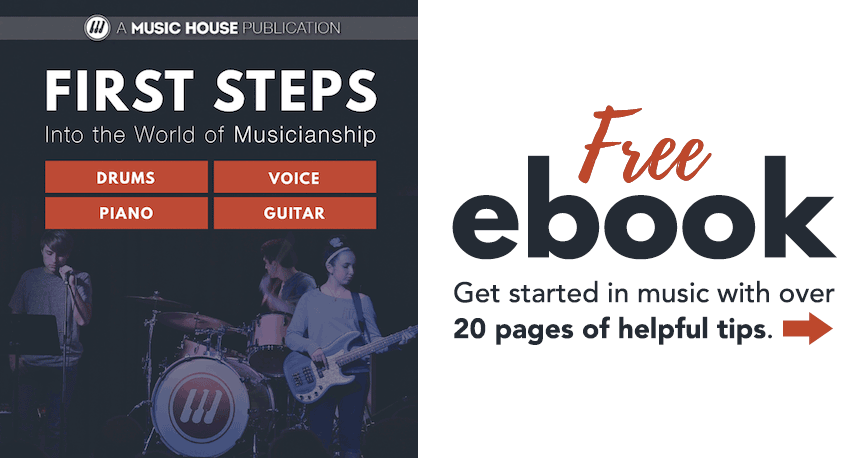 ---

Co-founder & Executive Director at Music House