Faculty Spotlight: Mary Self
 by Aaron Sizemore


What's your main instrument & why?
Piano is my main instrument. I have been playing piano for almost 20 years, I started lessons when I was 5 or 6 years old. My mom bought a second-hand old English upright piano from the thrift store for maybe $100 because she thought it looked so beautiful. She immediately put me in piano lessons because from the moment the piano was in our house, I was playing it at all hours of the day, coming up with my own songs and playing out of my mom's old piano books.
What's your musical origin story? What lit the spark for you?
I was taking piano lessons from a young age but what really lit the spark for me was an experience I had with a piano teacher. I had the opportunity to take lessons from a teacher at Jacob's School of Music at Indiana University who had been traveling the world performing with symphonies, but also taught over the summer. As an 11-year-old kid that wanted to be a musician, this was an opportunity of a lifetime for me! He taught me so much and really inspired me to push myself and strive to make what I played more meaningful. He also taught me to find inspiration in even mundane practice. I still keep in mind the inspiration and motivation he instilled in me to this day.
Can you share a good gig story?
I was scheduled to play a gig with a friend of mine that plays violin/fiddle. The drummer and guitar player for that gig ended up not showing up at the last minute so it was just me on piano, a fiddle player, and a last-minute bass player. However, it turned into one of my favorite gigs I've played because we all three played our hearts out and made the music our own in order to make up for the lack of the other two instruments. I think it ended up being a great show and a bonding experience!
Tell us about your practice routine and share some practice tips.
My practice routine varies each week depending on if I'm preparing for a gig, working on music with other people, or working on my own music. If I am going to be performing music, I will have structured practice every day where I start with finger exercises and warm up arpeggios/scales. I then slowly review parts of the music I need to put more focus into and use the metronome to work on timing. However, if I don't have anything to specifically prep for, I like to play what I want to and try to have more fun with what I'm playing while also being creative and writing original music.
What drew you to the Music House team?
I was looking for a teaching job and came across Music House. I am so happy with how things turned out. I have great students here and I'm on the admin team as well!
Anything else you'd like to add?
I think music is a really important part of daily life. I think that everyone should strive to expose themselves to music whether that be learning an instrument, listening to favorite artists, going to live shows, etc. It can improve your quality of life tremendously!
Want to learn more about Music House?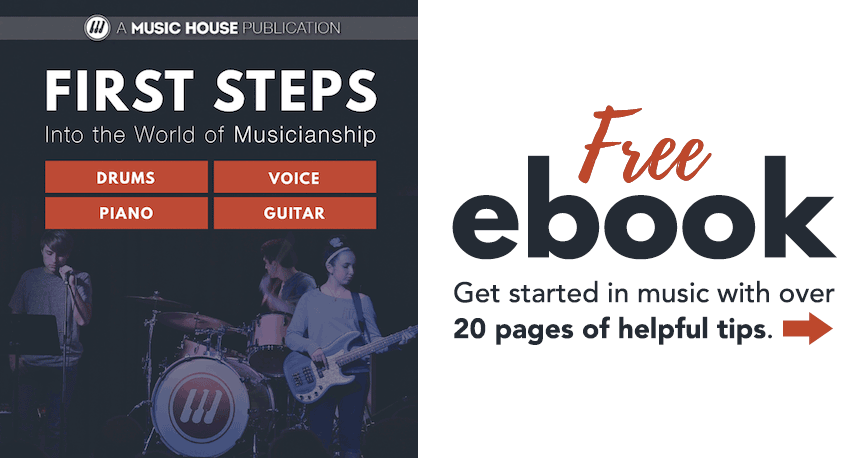 ---

Co-founder & Executive Director at Music House