Faculty Spotlight: Audrey Baughman
 by Aaron Sizemore


What's your main instrument?
It is a split between voice and piano!
What's your musical origin story? What lit the spark for you?
My spark in music was lit since I was very little. I started singing and dancing at a very early age, and come from a musical family. I started playing the piano around 5. It was really hard for me then, but I picked it up again at 7 and never quit! My dad took lessons with me for a while to encourage me (he played trumpet). By the time I was 13 and understood more about chord structure, I was writing songs with piano and lyrics and melodies with my voice. I started rapping when I was younger, but never really did it until I started creating beats in college while taking recording classes. I've led many groups of children in music at church, been in several bands, and continue to write and produce music. I have also been on a team of writers for several children's musicals, both accompanying and music-directing some of them. I have now since expanded to playing different instruments like drums, ukulele, and bass guitar, and these abilities have helped me write more music.
Can you share a good gig story?
The Black Repertory Theatre, a professional theatre in Kansas City, was looking for an accompanist last minute for their show, Blues in the Night. I was able to do the last 2 weeks of rehearsals and shows. I actually saw the job available before rehearsals began, but my schedule would not allow me to make all of the rehearsals. I knew the assistant director and she asked me if I could do the last two weeks. I didn't know if I could learn all of the music in time, but I said yes and did it. A couple of days before we opened, our Director set up a little promotion for the local news station. I got to play on live TV (it was so cool). I was so nervous but it was awesome!
Tell us about your practice routine and share some practice tips.
I do my best to sit down and practice the piano every day, warm up my fingers and my voice. If I'm working on a specific song, I will break it apart into pieces and learn it that way. My students know this method as measure by measure, line by line. When I have a song pretty much learned, I will go back and refine it. I will do the same thing vocally and sometimes do it at the same time as the piano. When going back to refine something, I may find something I'm not the best at, pull it out again, and work on it until it is correct.
What drew you to the Music House team?
I really like the way they do things here in group classes, also having private lessons, with ultimately going into the bands. I also teach some of the bands here, and it is one of my favorite things to teach here at Music House. Learning how to play together in a classroom, ultimately gets you ready to play with a band here, which teaches you how to be in a band in the real world!
Want to learn more about Music House?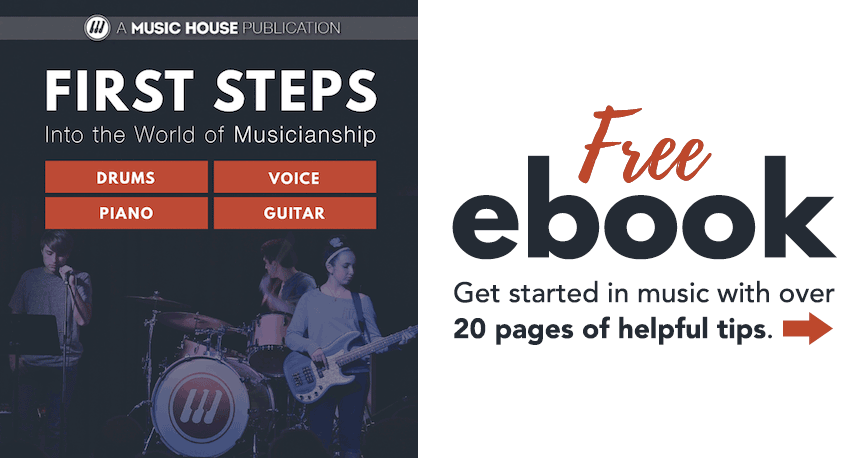 ---

Co-founder & Executive Director at Music House