The Benefits of Music Lessons Near Me
 by Autumn Huerter

At Music House, we provide music lessons in Kansas City for a wide range of people. People just like you are drawn to our lessons for a variety of reasons. There are two main groups of people we see at Musich House:
1) Parents who want their kids to learn to play an instrument, and
2) Adults that have always wanted to play an instrument but have never gotten the chance.
Intuitively, you know that there are benefits to music lessons, and we see them every day. If you are on the fence about music lessons, let us take you through the benefits of music lessons for adults and children.
Jump to: Benefits of music lessons for kids
The Benefits of Music Lessons for Adults
Getting music lessons in guitar, taking drum classes for adults, or trying out voice lessons in Kansas City might have been on your bucket list for a while. There are clear benefits for taking music lessons as an adult, and here they are:
Music Lessons Improve Brain Activity in Adults
It has been shown in various studies that music lessons for adults improve brain activity. Learning to play music is like learning a different language, and that is why adults that train in music have the left side of their brain (where language is learned) develop more than those who do not.
Music Lessons Help Reduce Stress in Adults
When you are considering voice lessons Kansas City any other music lesson be prepared to have your stress levels reduced! Older adults actively engaged in music show improvements with anxiety, loneliness, and depression. The simple routine of sitting down and playing an instrument or singing a tune can help melt away the stress of a hard day and calm any anxiety. (American Music Conference 2007)
In case you need more facts, PubMed.Gov found that listening to music reduced heart rate, blood pressure, and stress in heart disease patients. If that is not a reason to sign up for music class, we 'don't know what is!
Music Lessons Help Improve Memory
According to the University of South Florida, piano music lessons can help improve the memory of older adults in just six months. If you find yourself forgetting your keys in your pocket or leaving your groceries at check out, piano lessons may be for you! In 2015 Stanford studied the connection between attention span, making accurate predictions, memory overall and studying music. They found that music forces the baring to pay attention and helps us to update your memory more often.
According to another source (Northwestern University 2012), decreased neural function can be stopped or offset with music lessons.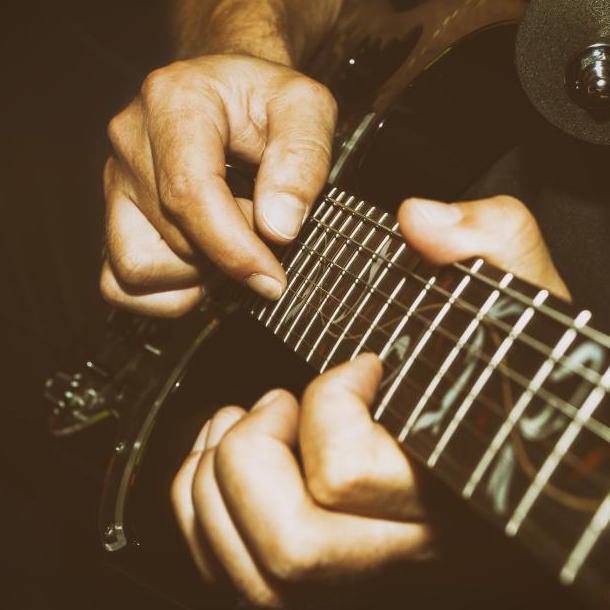 Find Music Lessons Near Me Here
Voice Lessons Help With Overall Physical Health
It may be because you are standing more or learning to breathe correctly, but adults that participated in voice lessons reported higher overall physical health. Not only that, but these adults reported to The Arts and Human Development needing fewer doctor visits than adults that 'didn't bother to attend music lessons. This is backed up by facts: music can trigger the brain to release chemicals that distract the body from pain.
Music Makes You a Better, Happier Person
The vast majority of Americans, believe their music education has contributed to their level of personal fulfillment, and the VA has double the number of music therapists because music helps vets control symptoms of PTSD (Time, 2010).
When you attend our music lessons in Kansas City, you will notice that we encourage you to play upbeat music in a group because people who actively listen to upbeat classical music feel their moods lift more than those who passively listen to the music. Engaging with music gives adults the happy experience they are searching for.
You Can Become a Better Worker with Music!
Two-thirds of Americans just like you say music education provides them with a disciplined approach to solving problems and helps them manage the tasks of their job better (2014 Poll).
Over 70% of American adults say that music lessons equip people to be better team players! Our group classes [link] are great ways to build community and gain teamwork skills!
Why now is an excellent time to learn to sign up for a music lesson as an Adult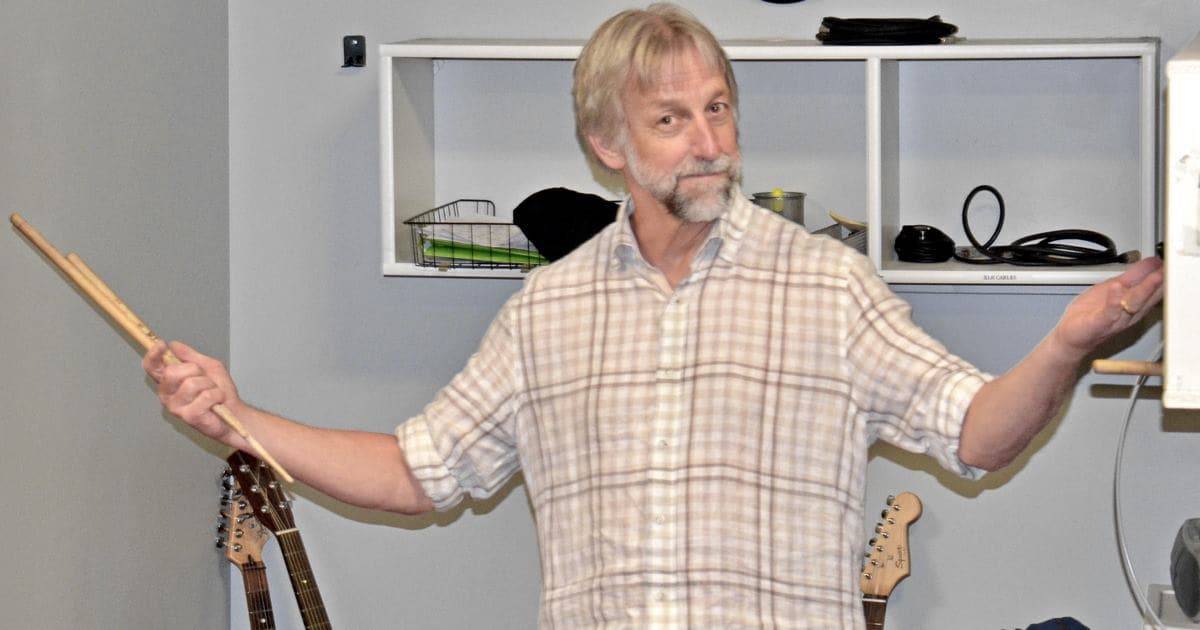 1.    Music House Lessons Are Fun!
At Music House, no matter what level you are at, we can make learning fun for you. In addition to private lesson instruction, we offer a world of performance opportunities, group classes, rock bands & specialized ensembles, and a diverse catalog of free weekend music classes!
2.    You have the time!
Now that you have a steady job and a regular schedule, you are ready to cross off learning to play guitar form your bucket list. You are tired of watching television after work and want to learn a new skill that will make you happier, healthier, and cooler. We have lots of time slots for music lessons that will fit your schedule.
3.    You will learn quickly
Now that your brain is fully developed, you can learn higher level concepts, and you will get technical explanations of how an instrument works faster. Music theory will make sense to you, and therefore, you can move onto more complex lessons more quickly.
4.    Your attention span is longer
Learning music takes time and practice. As an adult, you understand that you need concentration and tenacity to learn an instrument properly. Unlike your early years, when you were distracted with toys, video games, or shopping, you are ready to buckle down and take your love of music to the next level.
5.    You can read!
You may take this for granted, but knowing how to read is an important skill that helps you learn music faster. A young child may not know all their numbers, and they definitely 'aren't reading up on music theory! Understanding note names and other complex ideas are critical to learning music, and reading helps with that
Benefits of Music Lessons for Kids
Music lessons are excellent for children! We have seen so many young people grown and transform by attending our music lessons regularly. You might have heard that music lessons make your kids smarter, or that helps them become well rounded, and now you are looking for the facts. Well, here are some of the main reasons you should sign your child up for music lessons!
Music Lessons Promote Teamwork
Our group music classes are the first type of lesson that young kids take at Music House. Group music classes are great for young ones because they promote positive peer interaction. These type of music lessons also encourage effective communication and teamwork because the kids have to work together to make beautiful music.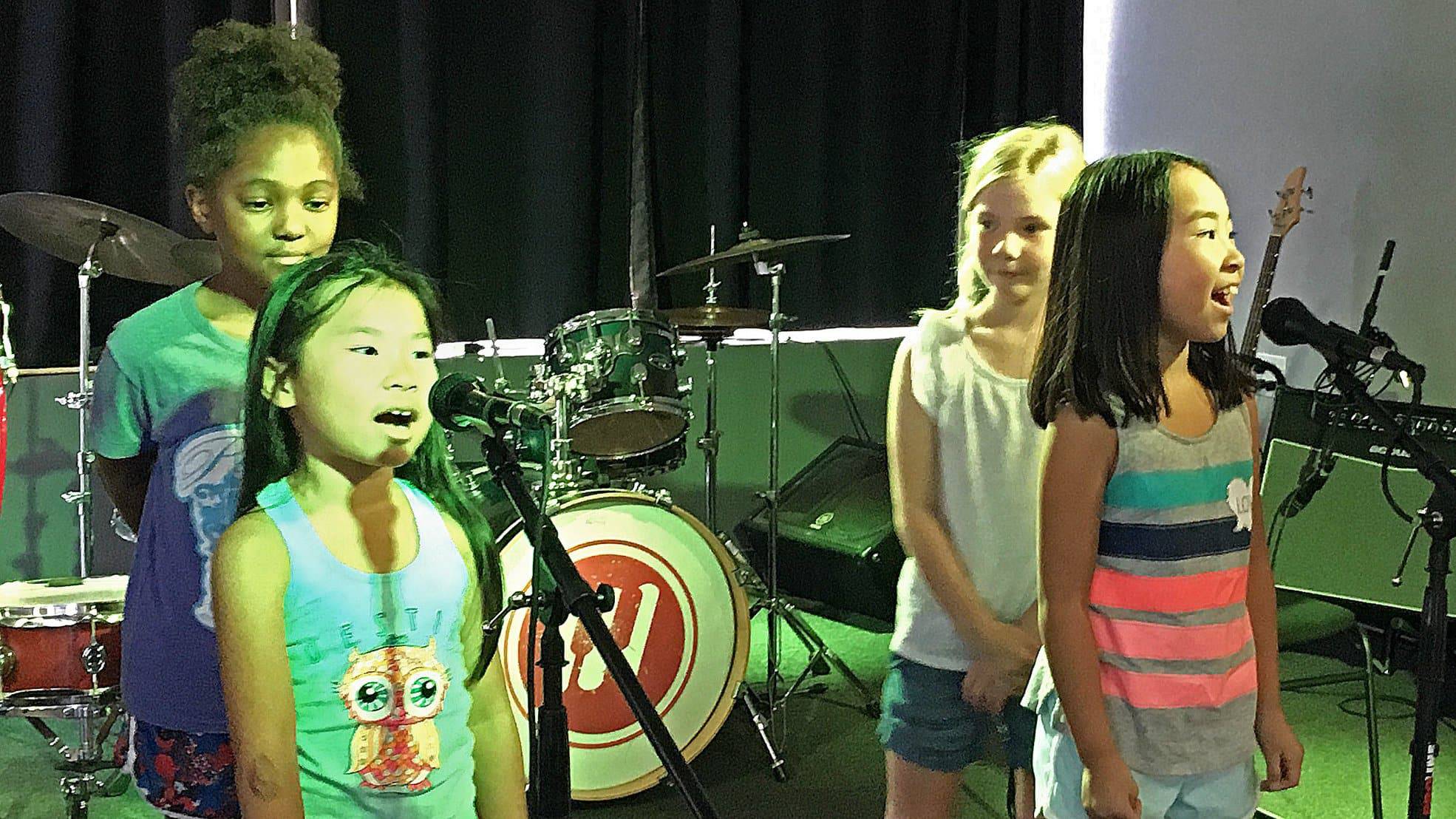 Learning to Play and Instrument Builds Resilience
Nothing builds confidence like failing, picking yourself back up, and doing it better the next time! That is what music teaches kids. They 'won't be masters of the piano or guitar the first time but struggling through the first few months of lessons and seeing improvement helps children find their grit.
Learning to play the piano or drums brings kids a sense of achievement and shows them that goals are attainable if they work hard and have patience.
At Music House, we have seen that when a student of ours ''gets'' something and then repeats it successfully, their confidence soars! With encouragement from our expert teachers and you, the parent, we have seen music lessons do wonderful things for kids.
Group Music Lessons Boost Social Skills
Group lessons help build trust and cooperation, and being in music lessons helps kids avoid boredom and loneliness. Music is a great mood regulator and fosters a sense of community and belonging among children.
Our Music PlayHouse, for 4 to 6-year old children, is a place where young children fall in love with the exploration of music. It's a place where engaged and curious kids sing, dance, tell story songs, and explore rhythm instruments for little hands. It is the perfect place to socialize your little ones and introduce them to their peers and music.
Music Lessons for Kids Improves Brain Power
Did you know that Albert Einstein played the violin? We 'aren't saying that music makes you a genius, but it sure 'doesn't hurt your chances!
Playing music helps children to develop the brain in beautiful ways. Studies have shown that music lessons for kids allow children to learn pattern recognition in math, improves memory, develops the part of the brain responsible for literacy, and helps with blood flow in the brain!
If you are thinking about sending your child to college, it has been proven that students who study music do better on both the verbal and math portions of the SATs. This may be because music helps build mastery of memorization, and most tests ask you to remember what you learned over the school year.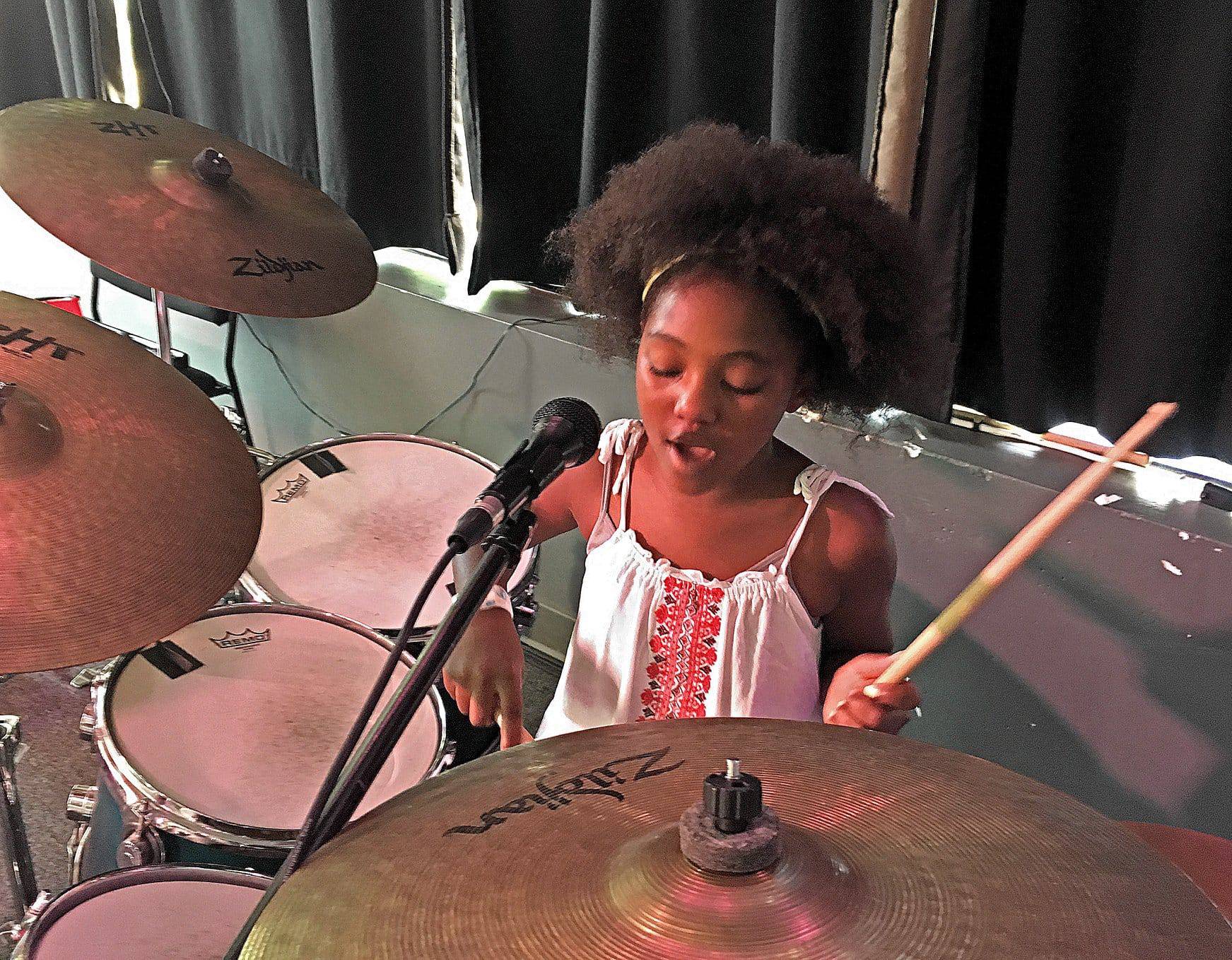 Music Lessons Promote Discipline
In the digital age, it is pretty clear that we all lack patience and discipline. Boy, it is ever hard to put down the phone before bed or stop scrolling on Instagram. Our children have grown up in the digital age and 'don't know much else. Learning to play a musical instrument teaches discipline. 
Kids who are in music lessons must set time aside to practice every day and master playing their instrument in the process. There is no shortcut to playing a musical instrument, and having discipline show kids that it 'isn't easy, but it is possible!
Music is a Creative Foundation
If you want to prepare your kids for the future of work, you will want to incorporate music.  Investing in a skill the boosts creativity will help your child be ready for the 21st-century workforce. In our future economy, children will have to be creative and adaptive. They 'won't be told what to do anymore, they will have to figure out solutions to problems on their own. Music lessons will help your child find their creativity, build their imagination, and spark intellectual curiosity. These skills will prepare them for the workforce in 15 years!
Other benefits!
There are so many benefits for children learning music lessons that we 'can't get into them all in one post. Here are a few more benefits of music lessons that we know will convince you to put your kids in lessons today!
Kids who take music lessons have
Increased coordination
Higher engagement in school
Success in Society
Better emotional development
Improved auditory skills
Enhanced spatial intelligence
The ability to risk responsibly
Why now is an excellent time to sign our child up for music lessons?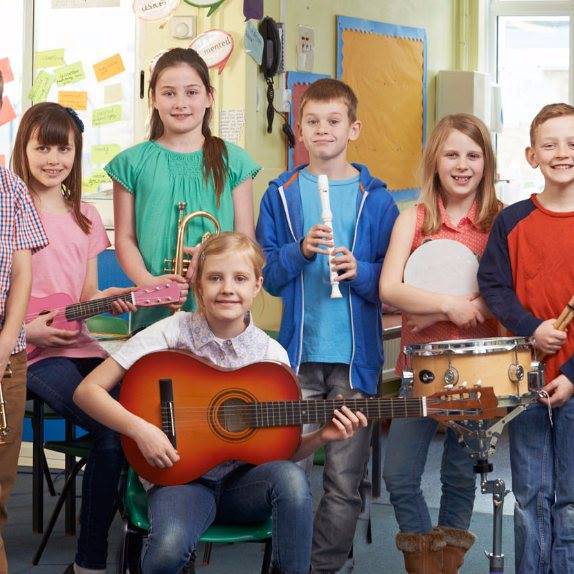 There is no better time than the present to prepare your child for a bright future. We have no-risk, no-obligation classes that you can try today. Just give us a call at 913.562.4112 or fill out our contact form!
Experience Music House Risk-Free

You're going to fall in love with Music House. We promise. We guarantee excellence in our programming, music community, faculty, and staff. If you're not satisfied after your first lesson or class, you can withdraw from programming with a full refund. Try us risk-free and see why so many people love Music House.
---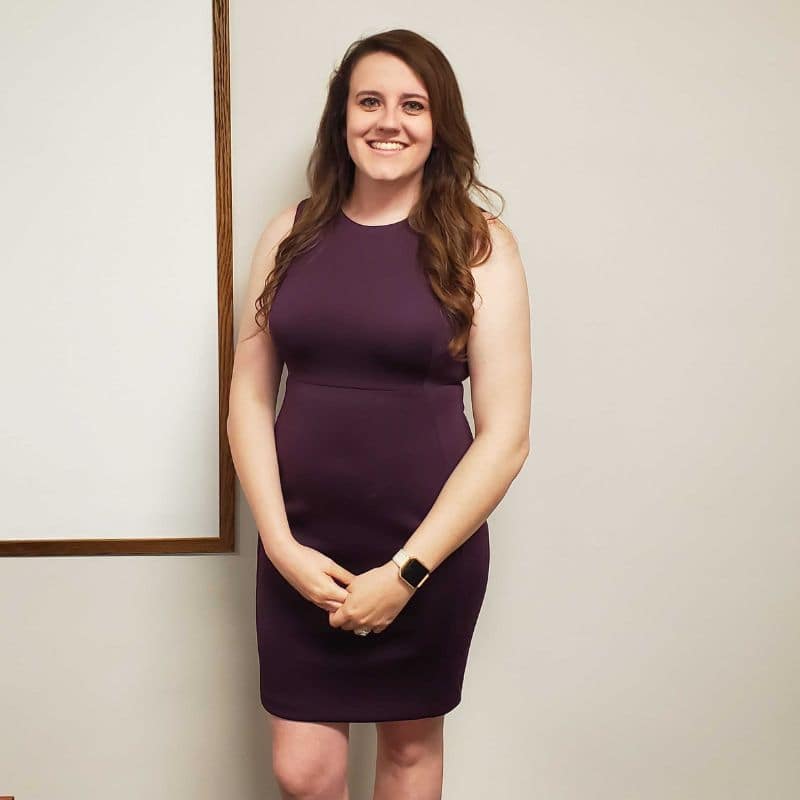 Hello World