How to become a good musician: These guys figured it out.
 by Aaron Sizemore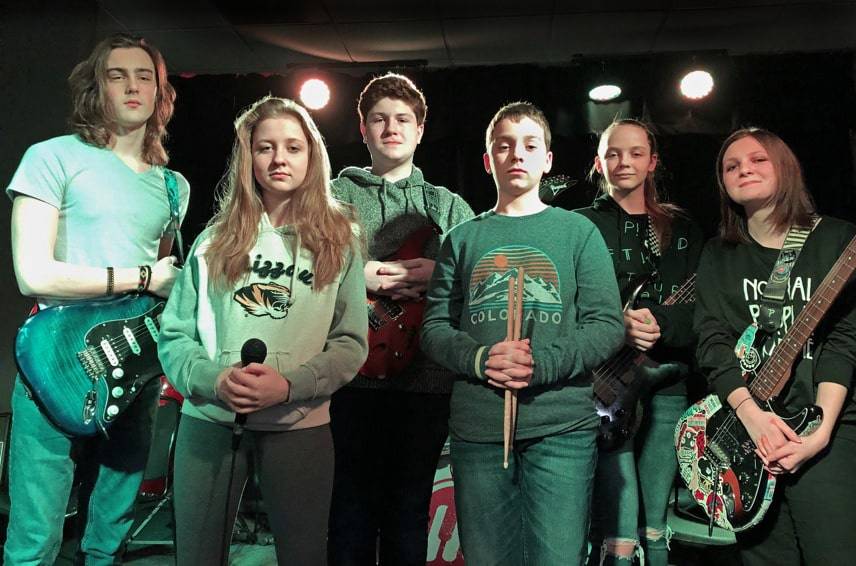 Guitarist, Joey Schneider, seems to have it figured out. "Playing with other musicians," he says, "is the best way to improve your musicianship." He's right. All the private lessons in the world won't teach you how to listen, respond, support and emote the way regular peer collaboration will. Each of the members of the Music House student band, Next Week, are living, breathing proof of this fact. Within a shockingly short period of time, we've watched these young musicians transform from beginners to independently thinking musical collaborators, each with something to say and thoughtful goals to achieve.
---
How long has each of you been playing your instrument?
Meg Qualls: I was born and then I sang. That was just about the first thing I did.
Dalton DeVoe: It all started thousands of years ago in the ancient land of Mesopotamia. I invented the guitar. Actually, I've been playing for about 6 years.
Jordan Mefferd: Two years.
Mary Burgett: I honestly don't know, maybe two-and-a-half years.
Jake Ravenscroft: Three-and-a-half years.
Joey Schneider: Eight or nine years.
What is something you've learned from another musician in your band?
Joey: I've learned that I truly appreciate the way Dalton sings bass harmonies.
Dalton: I've learned that spitting in your guitar will fix magically fix it.
If you could magically convince one famous musician, living or dead, to join your band, who would it be?
Jake: Prince because he was my motivation to listen to songs outside of what I usually listen to.
Meg: Eminem so we could have some cool beatboxing.
Joey: Paul McCartney because he's a cool guy.
Dalton: Eddie Van Halen because he's my inspiration.
Mary: Dallon Weekes because he's a better bassist than I am.
Why is it so important for a musician to perform and collaborate with other musicians (as opposed to always just practicing alone)?
Dalton: There's no "I" in Team, and teamwork is an important skill.
Mary: If you play by yourself at home, you only hear one instrument at a time.
Jordan: You can learn and play with people who are better than you.
Meg: At home, you get used to singing yourself to sleep and sometimes you just have to share the love!
Joey: Playing with other musicians is the best way to improve your musicianship.
Jake: If you are the only person you ever hear, you might just think you're better than you actually are. And you might not get exposed to any other styles.
What do you guys do that's special—that sets you apart from all the other Music House bands?
Dalton: We're a team and we're friends and actually really like each other.
Jordan: We're working on a Queen medley.
Mary: We wear crocks!
Describe the most excellent, memorable moment you've ever had with your band.
Meg: That one time we all hung out at Black Dog (coffee shop) after band rehearsal.
---
Want to learn more about Music House lessons, classes, and bands? Just click the button below.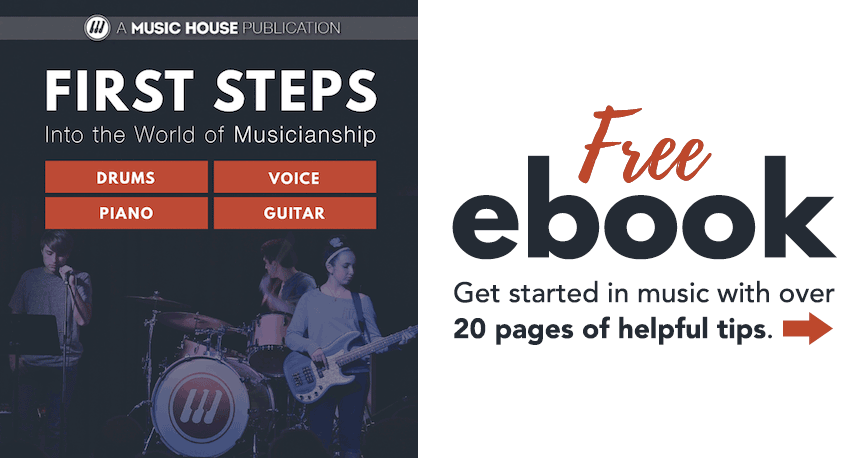 ---

Co-founder & Executive Director at Music House