At What Age Should Children Start Taking Music Classes?
 by Rhiannon Rosas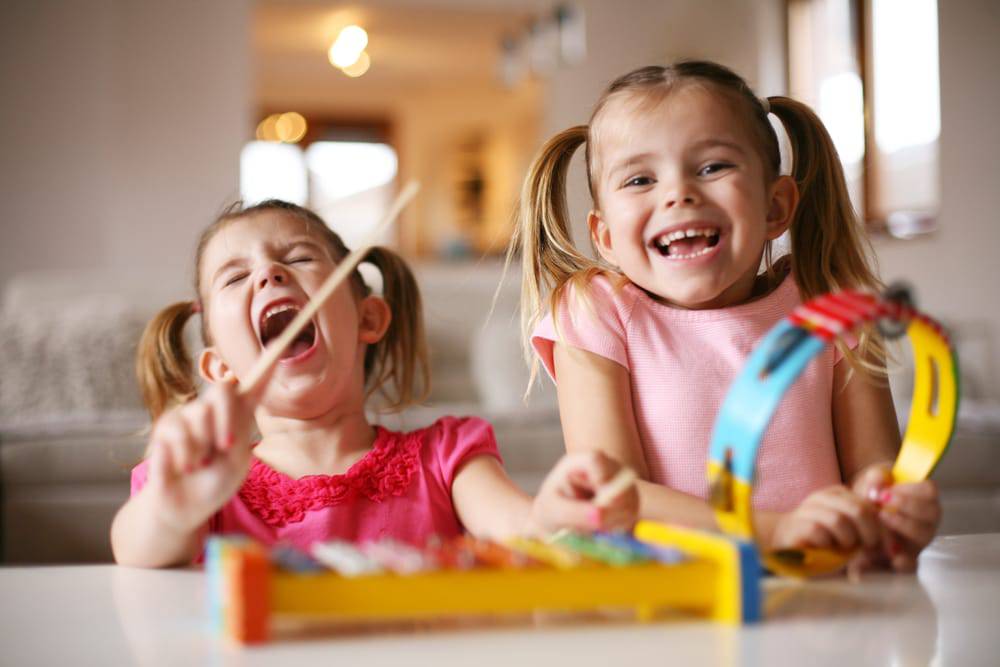 Even very small children enjoy music, and it is the way that most youngsters learn some of their first knowledge. Think about the alphabet song, for instance. Putting information to music makes it significantly easier to absorb. Songs help children with memory since music permeates all areas of the brain, increasing their ability to retain the information.  
With all the benefits of music for children, the real question for many parents is, what age should my children begin taking music classes? That is a great question, and we want to talk about a few things you might consider when thinking about your children and music. 
At Music House School of Music, we have experts to help with your questions about music and to help bring joy through music to your children as you work up to private music lessons. 
Encouraging your very young child
Your first consideration should always be what your goal is for music in the life of your child at any given age. When very young, you will want to encourage your child to enjoy music. Research shows the window of opportunity to develop a music sensibility in children is from birth to nine years of age. 
If that is the case, children need to be exposed to music during this time period. From birth you can have your child in an environment with music to develop a relationship with music for them. It may begin with a swing that has a music box, dancing while holding your baby, or singing to your child while rocking. Anything that immerses your baby in music begins to develop a relationship between them and music that is positive. 
Around six months a child will begin to move to music and by two years they will recognize songs and instruments. Encouraging their curiosity about music and musical instruments as they grow will benefit them and their enjoyment of music in the long run and may eventually lead you to private music lessons for your child.
As your child gets a little older
As your child grows, you may decide to advance to lessons that are a bit more formal. These may be group lessons where music, both singing and instruments, can be enjoyed with others. This type of lesson setting can be very enjoyable for all involved. 
Children can learn to identify the beat in the music, the rhythm, and the instruments. They are ready to understand music a bit more fully. If considering instruments, piano and violin are often the first attempted with success at young ages. 
From ages 4 to 7 most children's hands and minds are able to function to play an instrument and begin to learn the basics about music. Music can be a wonderful hobby for your children, and it can help them begin to learn commitment through the process of practice and weekly sessions. 
Music PlayHouse for 4-5 year olds
At Music House, we have a program for 4-5 year old children where kids can fall in love with the exploration of music. Our program is Music PlayHouse, and kids sing, dance, tell story songs, and explore rhythm instruments. 
These classes lay a foundation that can continue as the child grows and learns since Music House offers classes for all ages and levels of experience. After each class session, parents and caregivers receive a summary of what was covered that includes ideas for activities to have fun with at home! This is a wonderful way to continue the fun throughout the week and include the whole family!
There are numerous times and days of the week you can enroll your child in Music PlayHouse, or if you need more information please contact us.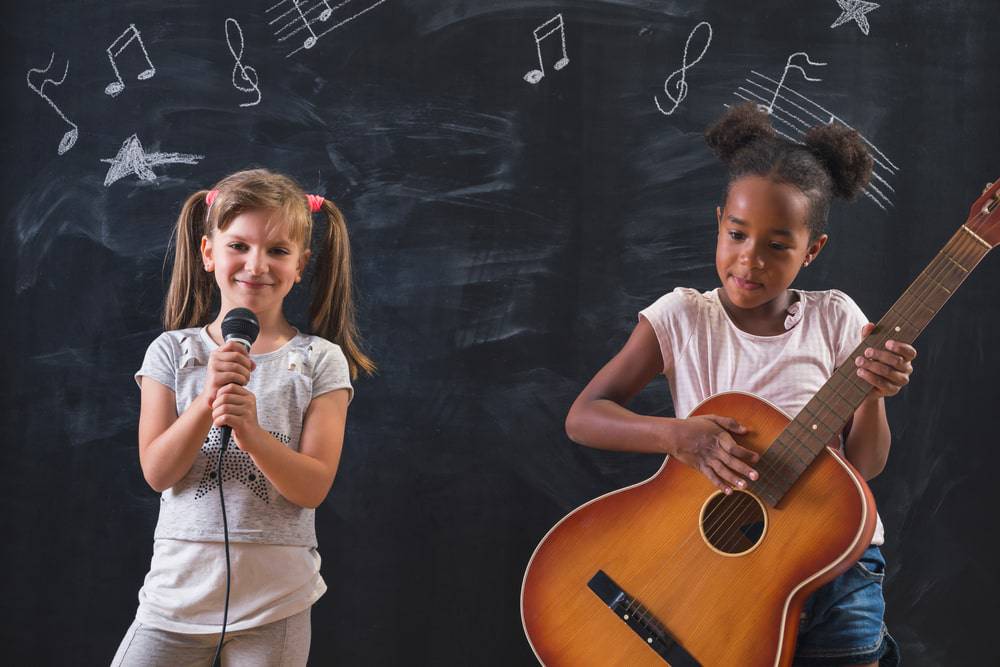 Music lessons for older kids
Once your kids are older, they may be ready for private lessons in a single or group setting. Usually, by the age of 6, most children will be ready to start working with the piano. By 9 or 10, they'll have the dexterity and strength to choose most any instrument they would like to try. 
If they have been in lessons already, their instructors can help them decide on an instrument that best suits them and that they will enjoy. Some of the larger brass and stringed instruments require more strength and stamina to play, so those are considerations when choosing the right one for each individual. However, lessons and practice will increase these skills, too, so a person's determination can have a lot to do with success. 
Private music lessons are available at Music House for brass and woodwinds, drums, guitar and bass, piano and voice. Our experts help to develop your musical skills and the passion you have for your instrument of choice. 
Why choose Music House over other programs?
Our unique approach to music education is the real reason you should choose us over other programs. It is an exciting way to keep music alive for your kids.
In addition to weekly private lessons and group classes, Music House also offers the chance to join bands and participate in monthly jam sessions with faculty members. There are countless opportunities to perform in an auditorium setting as well. These experiences can add to the momentum of developing skills because they allow students to work and perform with others who are music professionals and students at higher skill levels. Their passions are greatly invigorated by the vast experiences they will have with Music House and our instructors. We understand what's needed to keep interest alive and develop talent more fully. Students learn to think like musicians. 
Also, remember, it is never too late to learn to play or to renew a past interest in playing. So, there is no reason parents cannot get involved in their own lessons and enjoy music, too. That could also lead to interesting practice times at home!
Music House is a community that offers more than the traditional, isolated approach to teaching music. We bet this method is the right one for you! If you would like to find out more about Music House, contact us today to get started with your musical journey.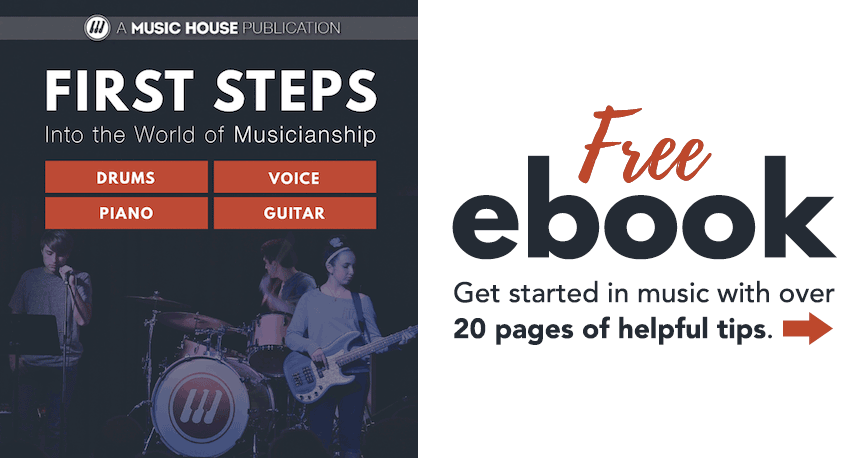 ---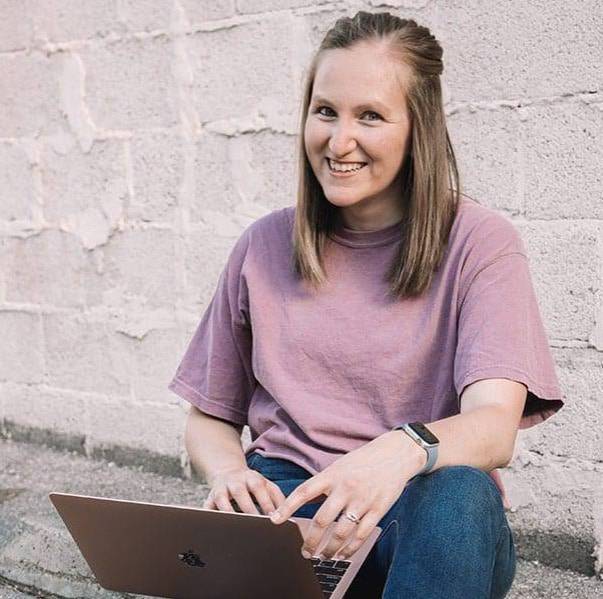 Hello World