Are Private Music Lessons Near Me Worth the Money?
 by Autumn Huerter

We all want our kids to get ahead and putting them in extracurricular activities is a great way to raise a well-rounded human being. At Music House School, we genuinely believe that music lessons are the best activity you can put your child in. The benefits of music lessons are clear – not only do they improve cognitive abilities, but they are a great way to teach discipline and build a strong sense of community. We suggest that everyone start with group music lessons. Why? Group lessons are a great way to see if you or your child enjoys playing the instrument. 
After group lessons, you or your child may find that you want to make faster progress. If that is the case, you can start taking private lessons in a wide range of instruments like piano, drums, guitar or voice. We find that many people wonder if private music lessons are worth the money.
Are private lessons worth the money? In short, yes, but there are a few caveats to the answer. Keep reading to see if private music lessons are for you and why they are worth every penny.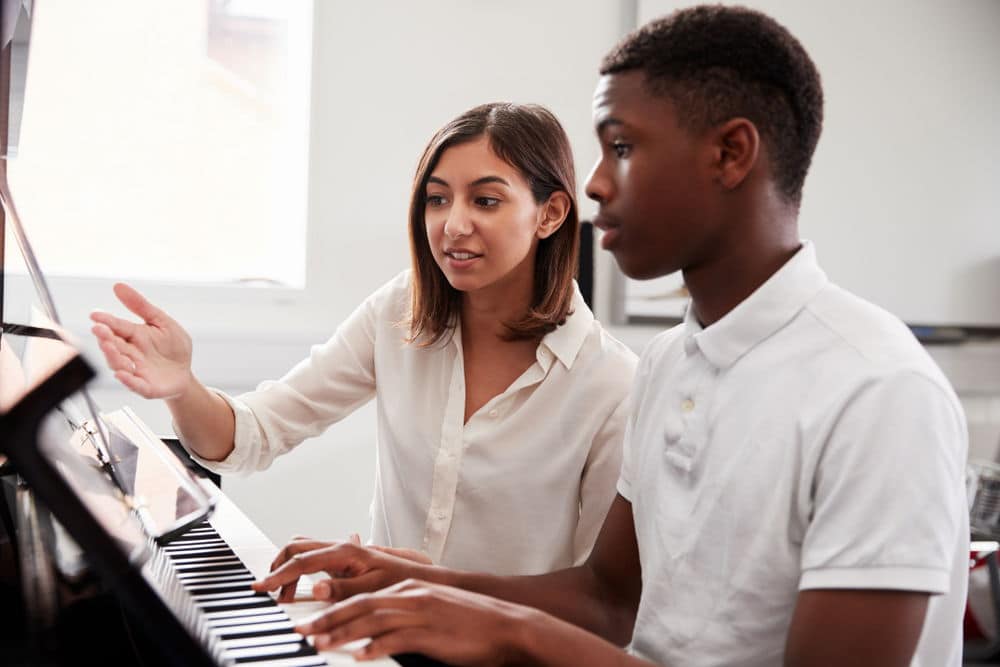 What Are The Benefits of Private Music Lessons?
Music lessons do have an impact on the developing brain of a child. When a child learns to play an instrument, they are essentially learning a new language -- the language of music — this aids in the learning of other languages like mathematics. Once a child is exposed to new ways of interpreting and processing information, they can interpret new information more easily. Music changes the way the brain adapts to new situations!
Not only do music lessons help with academic subjects, but music also helps to instill discipline. When your child takes private music lessons, they learn how to budget their time to get enough practice in and learn the importance of working hard to become better. Not only that, but music lessons at Music House School help children build confidence as they have the option to practice in front of others. Attending Music House at any age encourages children to develop relationships with different kinds of people and builds skills in team-building and leadership.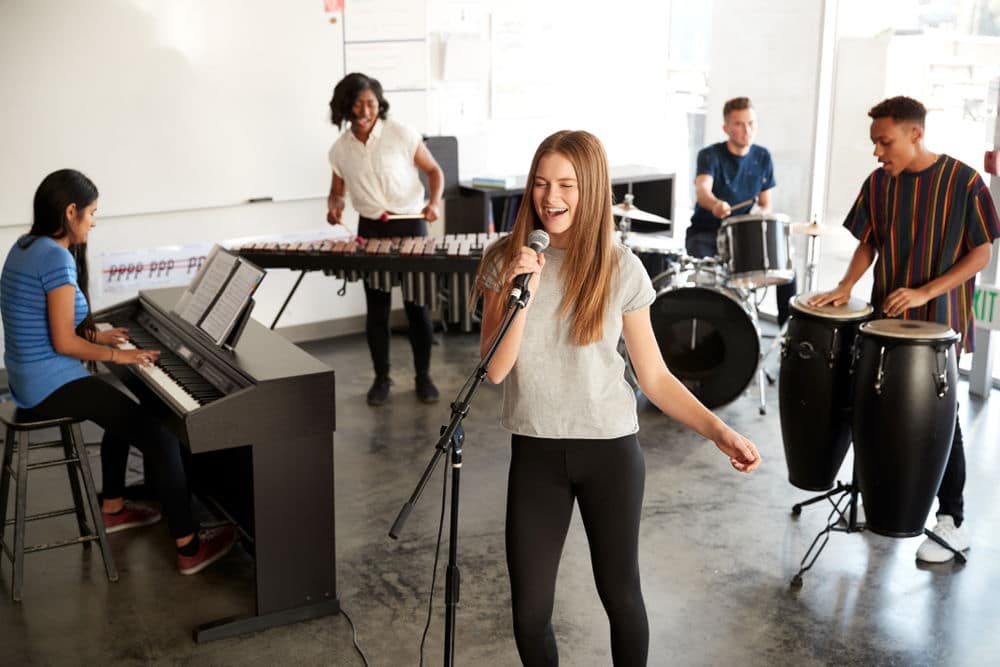 What is the True Value of Private Music Lessons Near Me?
It is challenging to put a numerical value on music lessons since they contribute to many facets of life. That being said, there is tremendous value in having a private music teacher and taking music lessons.
Personalized and Fun Training
When you opt for private music lessons near me, your child will be paired with a skilled teacher who will be able to answer all the questions that you or your child may have. A private teacher will also help your child establish technical goals early on. This goal setting will build a solid foundation for each step in your child's musical progress. At Music House, our teachers present each new aspect of playing the instrument logically and sequentially, and this helps children improve according to their ability. This helps make learning fun as opposed to frustrating.
Having a teacher also helps your child if they are shy. Sometimes it can be difficult to ask questions in a group setting, especially if other children are more advanced. Having private music lessons will ensure that your child is never intimidated or scared to ask questions that will improve their playing.
Prompt, Age-Appropriate Feedback
When you sign your child up for private piano lessons, your child will get an expert perspective on what they are doing and how they are doing it. Incorrect techniques will be adjusted to build a strong foundation. Our teachers also encourage children when they feel dissatisfied or when they feel like giving up. A private teacher will also help your child to take their skills to the next level when they are ready by providing them with age-appropriate and practical materials for them to use during their practice at home.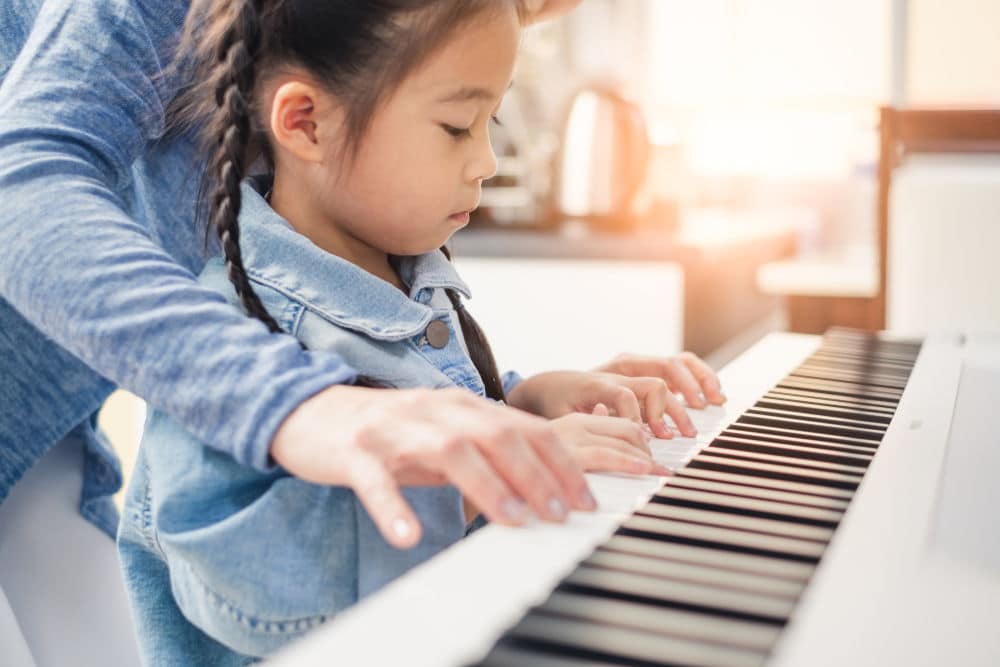 Nothing is better than having a great teacher and private piano lessons. While you can't put a price on the long-term benefits of music lessons, there is a price for private hourly lessons, and they are totally worth the money! If you want to start your child in private music lessons for piano, drums, or guitar, give us a call at  913.562.4112 to discuss signing up your child for private music lessons today!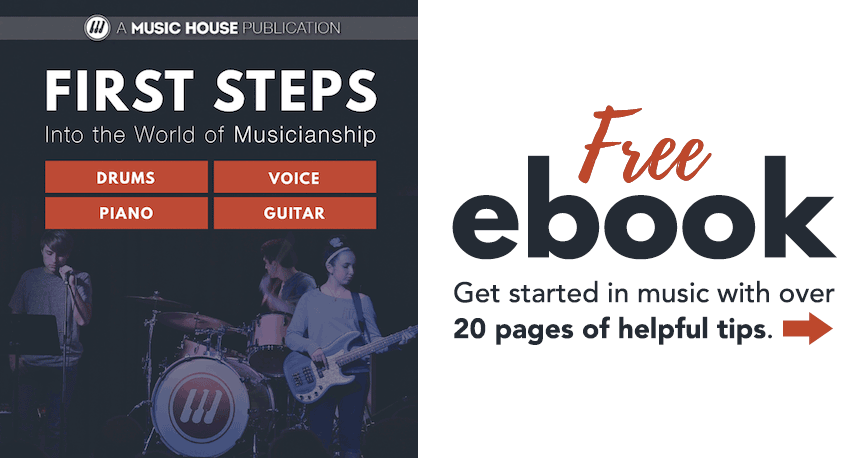 ---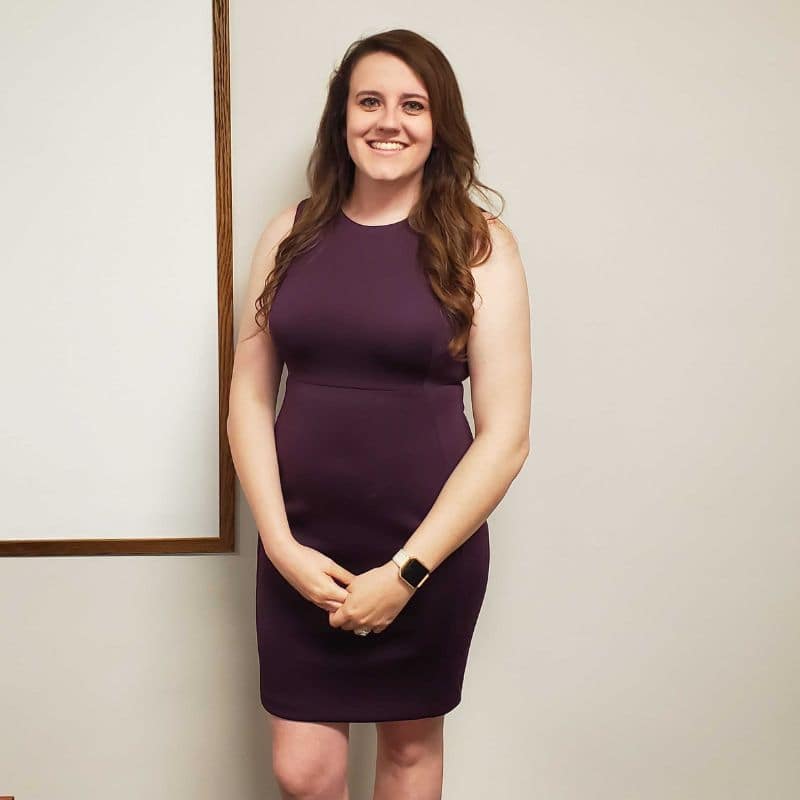 Hello World