Adults Music Students Rock: Meet Lady Fury & the Bridgetones
 by Aaron Sizemore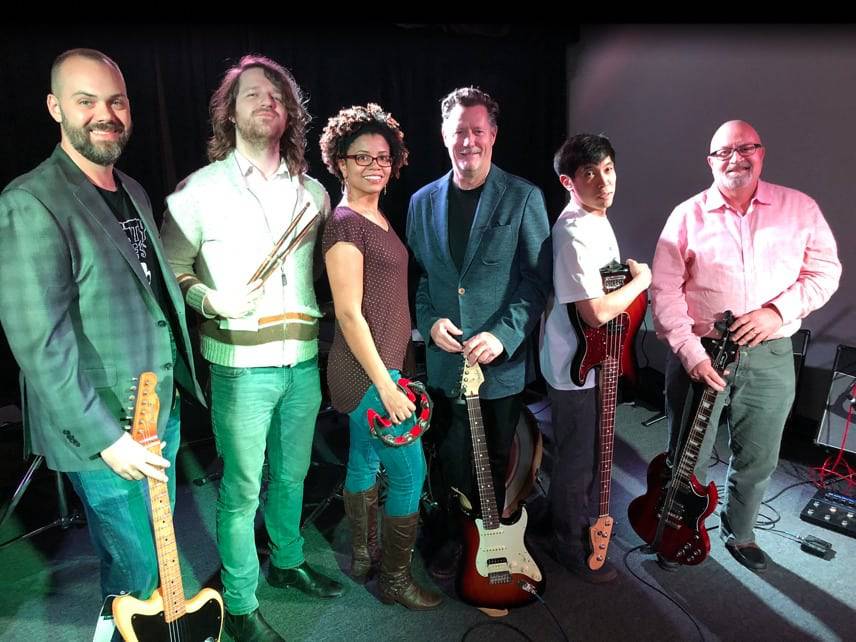 It's one the most "common bucket" list items: learn an instrument. These guys have taken it a step further, though. They've actually learned to rehearse and perform in a band. And they've gotten good! This week's featured band, Lady Fury & the Bridgetones, is one of our adult student bands here at Music House. They bring a broad mix of music to each one of their performances -- from funk, to soul, to rock and beyond. Come hear them perform in our Overland Park auditorium at the Grand Showcase next month.
---
What do you think is the difference between a good band and a great one?
Leila Simmons: Practice, practice, practice
Andrew Hwang: Chemistry and passion.
Jake Sanders: Love of the craft.
What's the story behind your band's name?
Leila: I heard the name Lady Fury on a T.V. show. Chris Pickering came up with The Bridgetones because we all bridge different generations and genres.
What do you guys do that's special—that set's you apart from all the other Music House bands?
Brett Billau: We're all old enough to go out for a beer after rehearsals. (laughs)
Who are your biggest influences?
Brett: Bach for the polyrhythms and Van Halen for the screeching guitar solos.
Chris Pickering: The Beatles. Such innovators, they were. Inspired me from day one.
Leila: Anything Motown. The lyrics are so genuine. I'm also in love with Whitney Houstons and Mariah Carey's vocal tones.
Jake: I love Keith Richards' full heart and sloppy soul. And I love Brian Setzer for his showmanship. And I love Prince... beacuse he's Prince.
Andrew: The great James Jamerson (bassist on countless classic motown tracks) because of his abilty to stay in the background while still being melodic. And Flea for his showmanship.
How would you describe Lady Fury & the Bridgetones?
Jake: I'd say we lean toward more soul and R&B. Especially with Leila's great tone.
Leila: Yeah, but we've got a little rock and roll in there too.
What has working with a real band taught you that goes beyond what is taught in private music lessons?
Chris: Exposure to the different instruments. For example, I enjoyed picking up and trying the bass. Helped me a lot with the blending of sounds.
Jake: You're just more motivated when you're in a band. There are times I don't want to practice at all, but will drop everything to make sure I sound better than last week. Not just for me, but for the band.
Do you guys write your own music?
Everyone: We've tried! Jake writes the lyrics.
Anything else you'd like to add?
Jake: We're available for parties (wry smile).
---
Want to learn more about Music House? Just click the button below.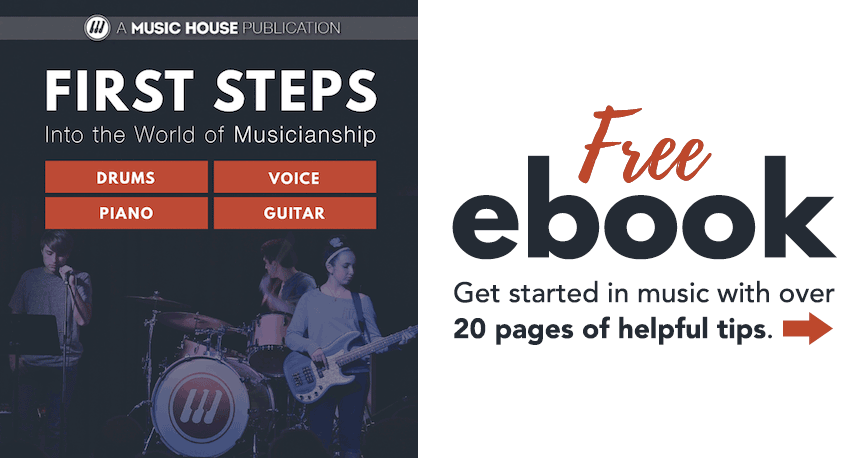 ---

Co-founder & Executive Director at Music House