How to Succeed In Music Lessons as an Adult
 by Aaron Sizemore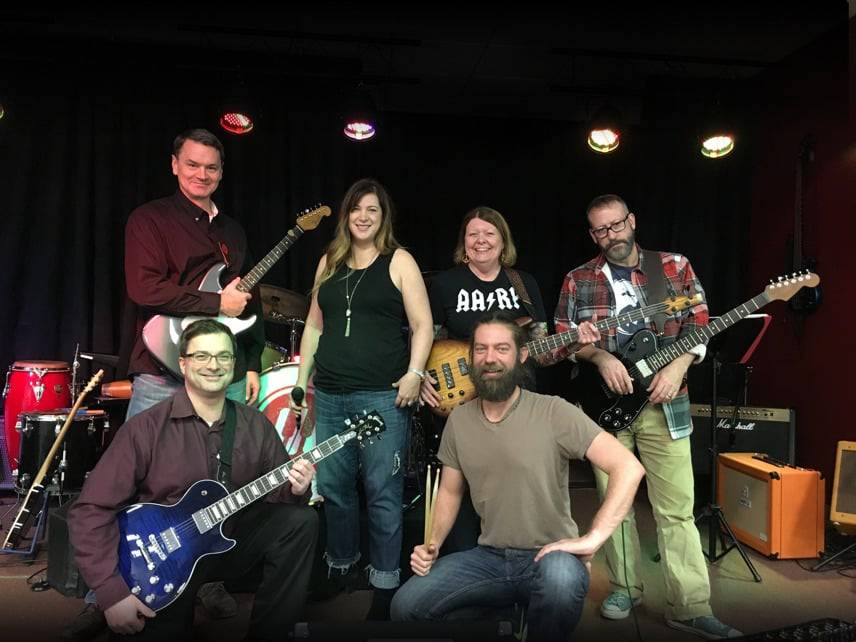 Adult music students are notorious for quickly burning out. They start out eager and motivated, but soon life crowds out yet another new hobby and it becomes a thing of the past. Just a passing fancy. Not these guys though. The members of our adult student band, "The Disclaimers" discovered something unexpected when they enrolled at Music House—that musical interest and understanding snowballs when you connect and collaborate with others. Soon they were learning to rehearse, write music and perform. Presenting... The Disclaimers!
---
How would you describe The Disclaimers?
Kathy Perryman: We're a fun band. We play fun music.
Maureen Urness: Yes. Sloppy, in your face fun.
What has working with a real band taught you that goes beyond what is taught in private music lessons?
Maureen: When we all come together as a band, there's a feeling we all have that can't be taught in a lesson.
Mike Schlenk: That's right. We had to learn to compliment and support each other, which opened up a whole new avenue of learning.
Jim Anderson: It's definitely harder than just taking lessons, but much more rewarding.
Maureen: There's a democratic element too. We have all learned to share the spotlight musically. And we make sure to let everyone pick a song that they enjoy playing
What's the story behind your band's name?
Maureen: One of the first shows, I introduced the band and said, "disclaimer: we are all students."
What do you guys do that's special—that set's you apart from all the other Music House bands?
Maureen: We're obviously much older than the teen bands. I think this gives us a specific confidence.
Kathy: It also means we have been able to listen to more genres over the years.
Who are your biggest influences?
Harley Huggins: Pete Townshend because, well, he's Pete Townshend.
Jim: Journey, becuase I think they are all around great band.
Maureen: My musical spirit animal is Miranda Lambert. I love her strong, rebelious songs.
Mike: Eddie Van Halen. He has so much skill and creativity.
Kathy: Sheryl Crowe & Paul McCartny because they play the bass well.
What do you think is the difference between a good band and a great one?
Mike: Authenticity.
Jim: Adaptability.
Harley: Drugs. (laughs) Just kidding, all you young musicians out there.
Do you guys write your own music?
Maureen: Yes. Or at least we've tried (laughs). We'll definitely strive for more in the future. As long as Jake writes the lyrics.
Anything else you'd like to add?
Kathy: When I started, I thought I would just play in my basement. But Music House has really opened up the music world for me in a way that I didn't think was possible.
Maureen: I never, in my wildest dreams, thought I would be able to perform in a band. This has been a gold star life experience.
Jim: Frankly, it's just a damn great way to end the week.
---
Want to learn more about Music House? Just click the button below.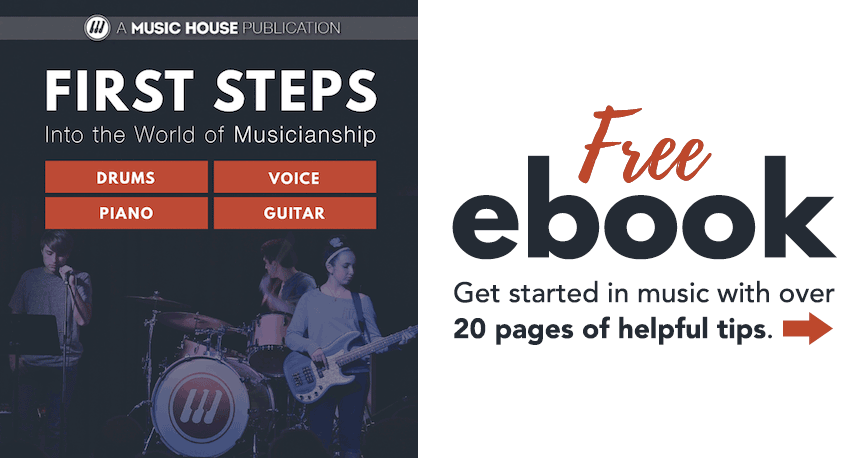 ---

Co-founder & Executive Director at Music House