Looking For A Guitar Teacher? At Music House You'll Find Nirvana
 by Terri Paglusch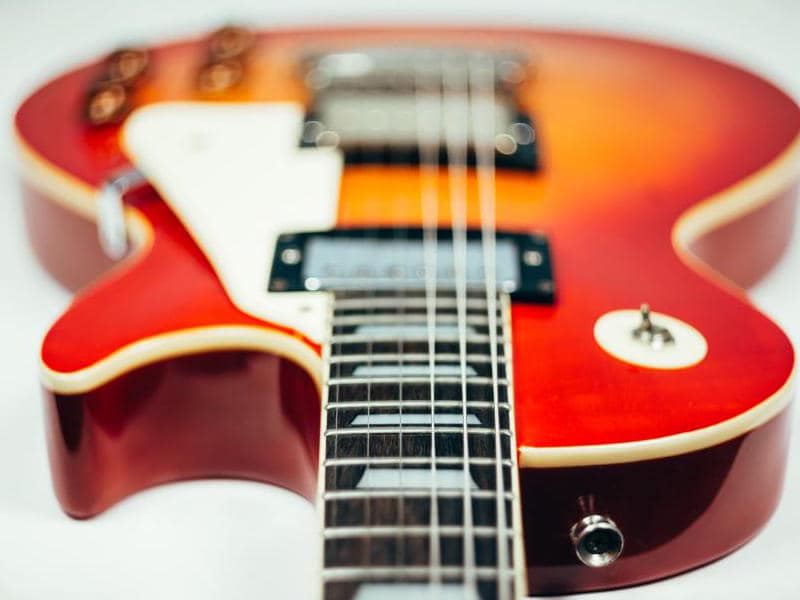 At Music House, guitar is our most popular instrument. Because of that, we have many amazing guitar teachers--meaning you can find a teacher that's perfect for you. We have brought together a group of collaborative teachers who are enthusiastic about sharing their knowledge and skills. Their backgrounds cover almost every possible type of musical experience. Most of them are also professional musicians dedicated to performing with various bands around the Kansas City area and beyond. 

Whether you are a beginner just learning your first power chord, or a more advanced student interested in taking your love of playing to the next level, these teachers can help you make it happen. Here's a chance to get to know each of them. 




Alex Vogt: Group guitar classes, private guitar and bass lessons, band workshops
Joel Stratton: Private bass and guitar lessons, group guitar classes, band workshops
Josh Joshnson: Group Guitar classes, private guitar lessons, band workshops
Brock Schwein: Group Guitar classes, private guitar and bass lessons, band workshops
Becca Kephart: Group guitar classes, private guitar, bass and ukulele lessons, band workshops
Ross Williams: Group guitar classes, private guitar and bass lessons
Brian Kephart: Group guitar classes, private guitar and bass lessons, band workshops
Brandon Vogt: Group guitar classes, private guitar lessons

---
What is your favorite thing to teach students? What makes you happy to see your students learn?
Ross: My favorite thing to teach students is the process of learning itself. I have a strong belief in empowering students to do things themselves. It makes me the happiest to know a student could apply the methods they used to learn a song to a different part of their lives. 
Alex: I really enjoy challenging and expanding students' view of what is possible on guitar and in music. Sometimes that involves listening to some obscure, crazy guitar player like Buckethead, sometimes its pulling up a video of Stockhausen's "Helicopter String Quartet," and sometimes its just listening to a great vocalist like Billie Holiday and trying to make the guitar sound like their voice.

Joel: My favorite thing to teach students is usually whatever they're the most excited to learn. For some that is Mongolian folk metal and for others it's whatever is on the top charts. I love watching them grow as musicians through the music they are passionate about. Now if only I could get them all to like mid-2000's indie rock...
Becca: My favorite thing to teach students is how to see the patterns in something they are trying to learn. It's great to see a student realize that their music playing goals are much more attainable than they previously thought possible. Probably what makes me most happy, and the most rewarding thing about teaching, is to see my students play music they love and really enjoy it.
Brock: My favorite thing to teach students is how they can learn on their own, with tools they can use to get better outside of lesson time. I love it when students go above and beyond on their own. There is no substitute for hard work and putting in the time to get better. Not everyone realizes you have to put in the time and effort as an individual. Those that do are rewarded more often than not!
Josh: My favorite thing to teach students is musical expression. I'm always trying to challenge my students to really listen to and feel the music they are drawn to. The next step is to find out how we can take those feelings and apply them to the students' approach to the instrument.
Brian: I like to teach students how to learn something on their own, break it down, and practice it. When they start learning material independently, we can focus more about the concepts behind how music is put together instead of learning by rote, and that's when they start to develop their own musical voice.

Brandon: The most inspiring part of teaching for me isn't any specific piece of material I teach. I just really enjoy when a student understands that I am trying to empower them to take this knowledge and use it in a creative way. Its not about the content. To me, its more about what they can do with it. When I see that they are excited about the material to the point where they take action, that's what I really enjoy the most.


What do you do or have you done with your music education and experience?
Ross: At one point I had a few beginning students who were interested in collaborating with me in making ambient music a la Brian Eno. I'd teach them a scale or chord, then we'd warp it in Ableton to make it almost like a drone or something, and then we would alternate contributions to the recording. The goal was to record everything we did together to track the students' progress, and have the lessons be led by what music we made together. It was a fun idea but it was really tough to fit into 30 minutes. I would love to try it again with more advanced students over 60-90 minutes in the future. I really like the idea of the teacher becoming a collaborator rather than a gatekeeper of knowledge.
Alex: I've been involved in several bands based in Kansas City and Lawrence, and I have performed throughout the midwest. My latest project is a band who draws its repertoire from all the great movie and video game scores. While at UMKC, I had the opportunity to have one of my arrangements played at the Kauffman Center, which I believe may have been the first ever music from a video game performed in that venue.

Joel: I am currently working on my own project where I play all the instruments myself. That has been a fun challenge and my time sitting in and jamming with my Focus band on instruments I'm less comfortable with has really served me well.

Becca: My musical education includes recording technology and music composition. I get to record songs at home and make sheet music charts of my own music and arrangements of other musicians. Examples can be found at rebeccakephart.com. I also get to play many different styles of music on guitar and bass with different groups around town and have gotten to do that professionally for about 15 years. 
Brock: I'm not sure if this is unique or not to guitar instructors, but I've been utilizing alternate tunings, such as Open G or Open D to challenge my more advanced students. An open tuning is literally re-learning to play the guitar, but with interesting and, many times, unique results. These open tunings also lend themselves to playing slide guitar which many beginners or even advanced players often overlook.
Josh: Recently I have produced an album for a girl I taught guitar lessons to 10 years ago! She was 15 then, 25 now. We made an album together with some very interesting and beautiful songs that I'm so excited to show the world soon. We were able to work together quite effectively because we've had such a long musical relationship/history together.
Brian: I worked at a punk/hardcore recording studio, The Blasting Room Studios, owned a music school (KepTone Music Workshop), and played in tons of jazz, funk and rock bands.
Brandon:  I have performed for yoga classes. Improvising music while others move in rhythm to a yoga class is extremely rewarding for me personally. I have also led yoga classes through meditation with single notes on the guitar, as well as full pieces of music.

I really like the idea of the teacher becoming a collaborator rather than a gatekeeper of knowledge.
If you could give each student one piece of advice what would it be?
Ross: If you're considering going to school for music and you play guitar, be very careful with what school you choose. Most music programs are not equipped to educate guitarists in the same way they are with pianists, for example. Make sure that guitar is not an afterthought to the school, because it isn't for you!

Alex: Explore every musical avenue you can with an open mind, and try to approach them all as authentically as possible. Some of the best experiences I've had musically have come as a result of being willing to step out of my comfort zone and learn something unexpected.
Joel: We stand on the shoulders of giants. Investigate that which came before you and then expand on it.
Becca: Don't get discouraged. You might have to take it slow and step by step, but anything is achievable if you take it bit by bit. 

Brock: Step out of your comfort zone and make as many mistakes as possible, both while practicing and performing. If you perform a lot, chances are you go through the process of making mistakes, improving upon those mistakes, and becoming attuned to how to avoid those mistakes in the future. The more you step outside of what's easy, and perform things that challenge you, the more you will improve. And usually, you will improve at a much faster rate than those stay within their comfort zone.
Josh: Find something that excites you about music and chase it down. Remember that the people who made the music are human beings who had to learn their craft as well. It is a lifelong journey, so be prepared to work, and work, and work. Nothing worth doing is easy all the time.
Brian: Wear earplugs when you play in bands or go to shows. Seriously, wear earplugs. 
Brandon: Play music because it brings you joy. If you're doing it just for money or attention, it will start to become a drag.

We stand on the shoulders of giants. Investigate that which came before you and then expand on it.


What is the best way for students to become better musicians?
Ross: The best way to become a better musician is to practice to a click track (or metronome), learn things by ear, record yourself, and to play with other musicians. Try to find musicians who are better than you to play with. It will only help you grow.

Alex: Seek out musicians who are more experienced than you, watch them, and play with them. There have been times where playing one song with a great musician has taught me more than I could have learned in months of practice by myself. Always keep an open mind, whether you're listening to music or playing it. Everything and everybody, from the kid around the corner who's only been playing for a week to the guitar player who's been playing for forty years, has something to teach you.

Joel: Don't limit your experience to just the practice room. Inspiration for your art can come from anywhere at anytime. Also, practice a lot. And remember, metronomes are your friend. 
Becca: Play with other musicians and have multiple music teachers. I still learn constantly from other musicians and teachers. I wish I would have had a place like Music House when I was growing up!

Brock: Try as many different instruments and circumstances as possible. For instance, guitar players are always better at maintaining rhythm if they are aware of what drummers are doing. The same goes for a vocalist who understands chords on piano or guitar, etc. The more well-rounded you are as a musician, the better! Never forget that music is made by individuals like you and me, so don't forget to be yourself and trust your own creative being!

Everybody, from the kid around the corner who's only been playing for a week to the guitar player who's been playing for forty years, has something to teach you.
Josh: Music is a language and the best way to learn a language is to fully immerse yourself in it. Go see every show you can and diversify! Don't get stuck in just one style of music. That goes for playing and listening. You will find your own unique voice by combining the voices of many others. To become a more advanced musician often requires intense personal growth. Many times, to become a better musician you have to become a better person! Accept the challenges that come and face them head on. If you find out you just simply can't do something, you will become aware of so many other things you were in the dark about, and the experience will most certainly be valuable to you. I think it's important to constantly search out new inspiration from any and all forms of art. Sometimes a beautiful movie or a painting will make me want to compose music. Fill yourself with artistic fuel, don't be afraid to take risks, and be willing to face a lot of rejection.
Brian: Go see as much live music as possible, from as close up as possible. Seeing incredible musicians live changes the way I play, every time.
Brandon: Play with other musicians and have multiple music teachers. I still learn constantly from other musicians and teachers. If music starts to become boring or stale just remember, it's you. Its not music. Music is never that. Just change your perspective, relax, and enjoy what kind of fun sounds you can make.

As you can see, these guitar teachers are all incredible teachers and amazing performers. Wouldn't you like to learn from one of the best?
---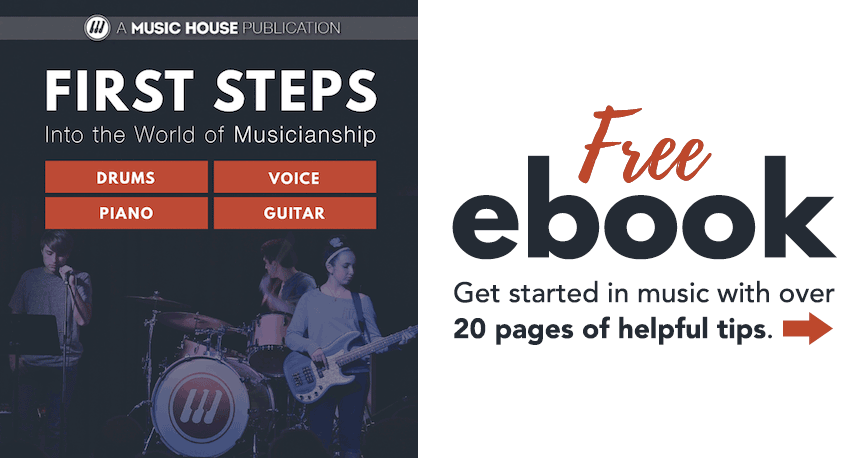 ---

Terri comes to Music House with extensive experience in business management. At Music House she spends her time working to make the client experience the best it can be.