Open Mic: Jam With the Pros!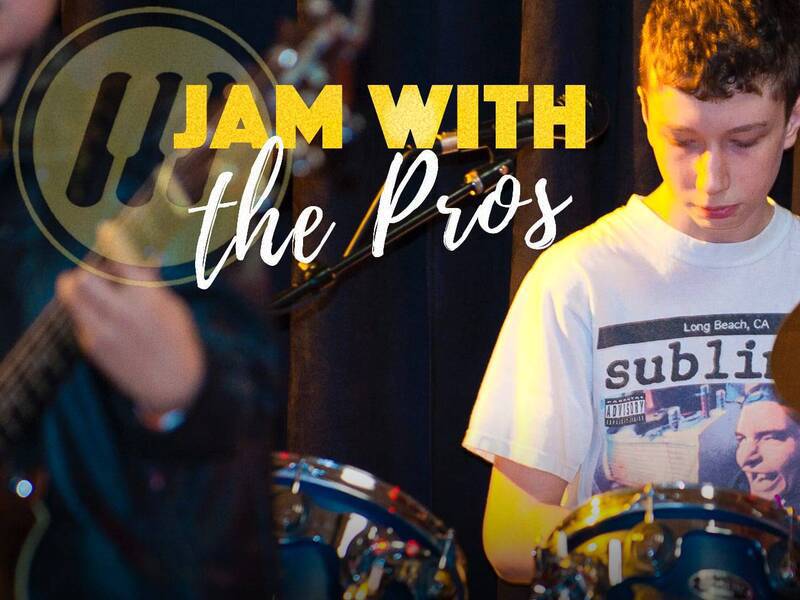 Our students can jam with pro bands every month. Just pick a song when you sign up & the band will be ready to back you up on stage! All instruments & skill levels are welcome! Sign up here.
More details at the facebook event.