Fri. Night Concert Series: The Honeysuckle Smoke Machine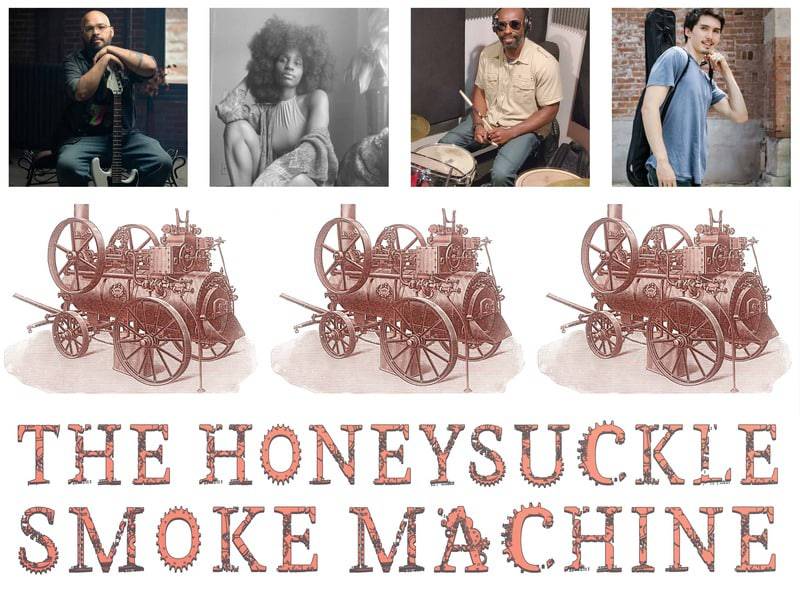 The Honeysuckle Smoke Machine is a soul fusion band from Kansas City, Mo. Brought together by band leader and multi-instrumentalist/Instructor Ernest Douglas, Honeysuckle Smoke Machine blends aspects of Soul, R&B, Funk, Rock, and more. Joined by fellow instructor/multi-instrumentalist Logan Contino, vocalist Shadow Lockhart, and drummer Robert Barrow, the group presents a sweet, smoking-hot band guaranteed to leave the stage on fire!
Watch the show, live!
Occasionally, videos get blocked by YouTube. Due to this and potential technical issues, we can't guarantee access to the video stream.