Back to Featured Students
Anjali Priya
Voice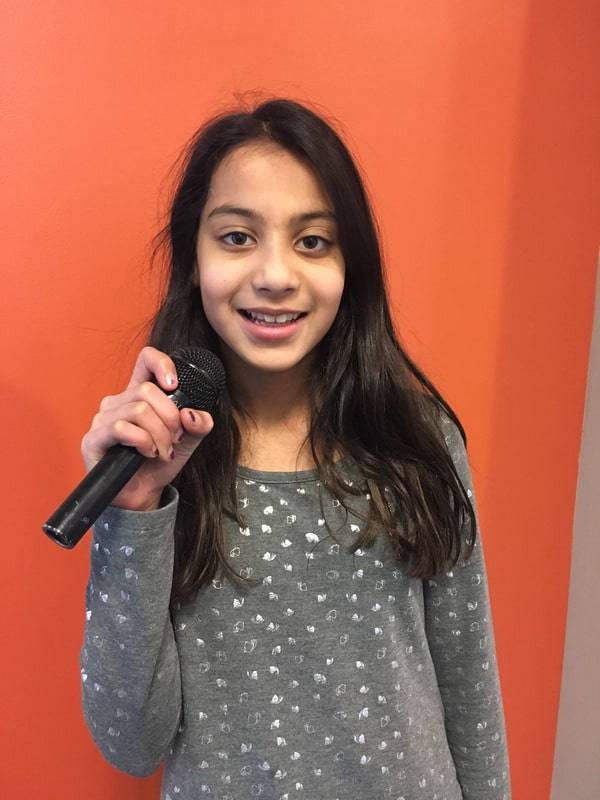 Favorite Music Artists
My favorite band is One Direction and my top two favorite singers are Sabrina Carpenter and Selena Gomez.
Musician I'd Like to Meet
Alex Roe because he writes really good songs and he is in some of my favorite movies.
Most Memorable Musical Experience
When I sang "Space Between" with my sister Anisha at a Student Showcase.