Mary Kay Grout
Piano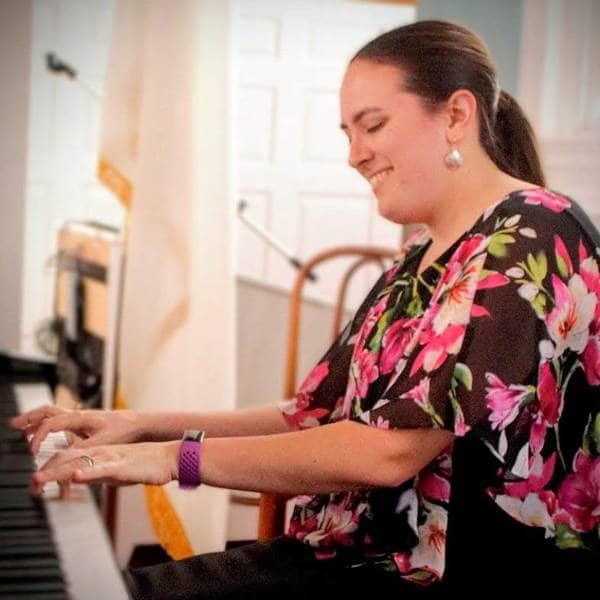 Mary Kay Grout has been professionally directing, teaching, accompanying and performing for over a decade. She comes to Music House with experience teaching middle, high school and college-level students from private lessons to Basic Musicianship 111 at the University of Rhode Island.
Mary Kay received her Bachelor of Arts (concentration music performance) from Castleton University in Vermont. During her time there she worked almost exclusively as an accompanist and solo performer. After her years at Castleton, she continued her education by earning a Masters of Music (M.M.) from the University of Rhode Island.
Currently, Mary Kay works at Liberty Middle School as the accompanist for the choral groups, musical productions, and solo ensembles. When not encompassed in her musical cocoon, she loves spending time with her husband at the movies, walking their dog Cooper, reading and playing video games.