Back to Faculty
Evelyn Wouters
Voice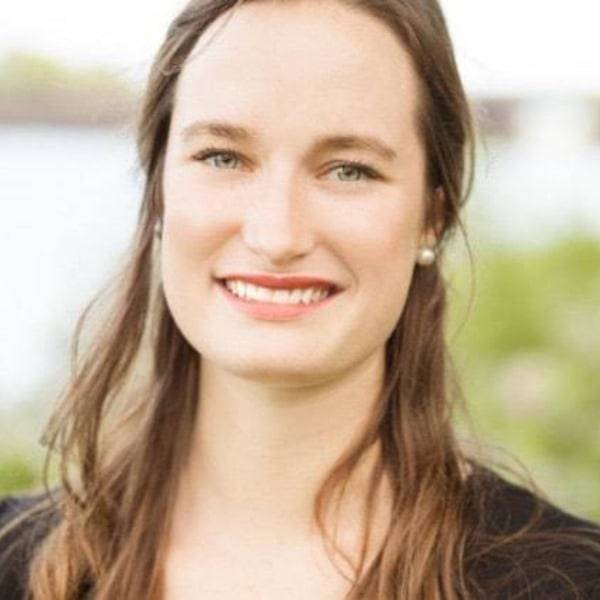 Evelyn Wouters grew up in the small town of Pleasant Hill, Missouri, and was raised with a deep appreciation for music. Most evenings her families house was filled with the sound of her dad jamming on guitar late into the night or blasting Saturday Night Fish Fry on the radio. She was always involved in music: choir, band, jazz band, or just harmonizing with her sisters at home. Evelyn's favorite past time is sitting around with her family swapping songs on the porch.
She received her Bachelors degree in Vocal Performance at UMKC where she discovered her love of opera and classical music. She moved to Chicago, where she attended Northwestern University to study classical music and received her Masters Degree in Vocal Performance as a Coloratura Soprano. Through the Northwestern graduate program, Evelyn had the opportunity to teach private voice lessons to a wide range of undergraduate students at the university— falling in love with teaching in the process.
Some of her favorite roles have included Sister Constance in Dialogues of the Carmelites, Valentina in Later the Same Evening, and Nannetta in Verdi's Falstaff. She has also had the privilege to be a part of Masterclasses with distinguished singers such as Matthew Polenzani and Florence Quivar. Evelyn is currently a member of the Kansas City Symphony Chorus, volunteering her time for the love of the community arts of Kansas City.
Evelyn enjoys a wide variety of music and is inspired by its many genres and forms, from Musical Theatre to Indie Rock. Evelyn spends her free time learning new folk songs on guitar, listening to vinyl records, riding her bike, and trying out new recipes in the kitchen with her husband. She is a proud dog mom of two and a cat mom of one.