Choosing a Summer Camp: Tips to Help You Pick a Winner
---
Choosing a summer camp is a huge decision. Despite the slightly misleading "camp" title, you're not simply looking for a place where your child can sit around a fire singing "Kumbaya." You're looking for a platform upon which your child can build lifelong memories and skills. It's a lofty goal, but one that can definitely be acheived if you know what to look for. Here are some tips that will help you pick a winner.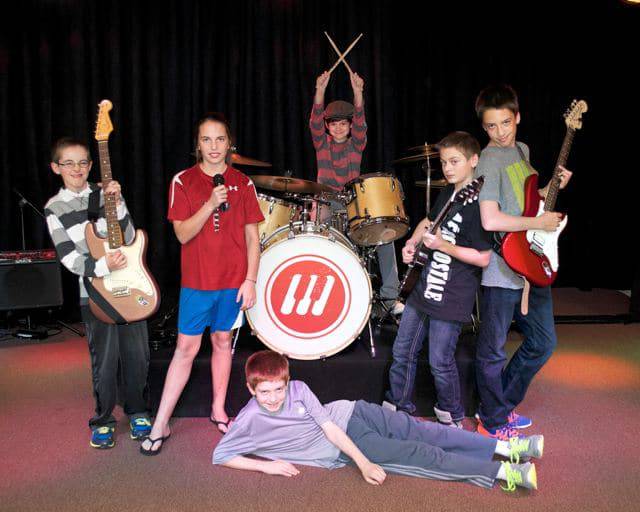 ---
SO HOW MUCH DOES THIS CAMP THING REALLY MATTER, ANYWAY?
The somewhat intimidating task of choosing the "perfect" Kansas City summer camp might lead you to ask this very question. First of all, a good summer camp takes kids out of their comfort zones—away from their patterns and routines—and into novel situations. This is where growth and discovery occurs. You might have to give your child (and yourself) a little push, but the results can be transformative.
And no, you don't need to send your child to a sleep-away camp to get the benefits. Day camps are a perfectly good starting point. At day camps kids still learn about being part of a community while coping with temporary separation from their parents. This can be a good transitional step for not only the kids but also for their parents, who often need to learn these same separation skills.
FIRST, DO YOUR HOMEWORK.
Don't be afraid to reach out. Good camps expect to hear from you during the selection process. "When we get an enrollment off the internet and we don't know the family, we call them," says Lucas Bingham, Executive Director of Music House, a Kansas music school with locations in Overland Park and Lenexa. "We want parents to know us, and we want to know our parents and kids."
The best summer camps always have someone who can talk with you before, during, or after camp. Here are a few things to look out for when making calls:
An emphasis on creating community.
Good educators understand that meaningful social interaction is fundamental to a great camp experience. Make sure the camp providers you're considering have thought deeply about how they place kids together to create the most inclusive experience for all.
A well-trained staff, in adequate numbers.
Make sure they have at least one staff member for every ten kids. The staff should be background-checked, too, with references, an interview, and a criminal-records search. Ask whether or not staff members are trained grown-ups—with college degrees or some kind of accredited training—as opposed to high school or college students on summer break.
A history and reputation.
There are definitely great new camps out there. But operating a summer camp for many years, especially with the same staff, does mean something. In today's world, a camp simply couldn't stay in business year after year if it were unsafe or poorly run.
A philosophy.
What does the camp focus on? Sports? Music? Leadership? How is this philosophy integrated into its programs? Does your child get to work in a group, collaborate with other kids, learn how to work with a team?

---
Music House School of Music has locations in Overland Park and Lenexa. Its team of 11 administrators and 30 teachers work with over 650 students every week.
Want to find out more about summer camps at Music House?
Go to MusicHouseSchool.com/summer-camps or click one of the links below to enroll.
| | |
| --- | --- |
| | |
| | |
| --- | --- |
| Purely Vocal (ages 10-14) | Guitar Riffology (ages 9-17) |
---
Written by
Aaron Sizemore

Co-founder & Executive Director at Music House
---