Back to Faculty
Andy Launder
Program Manager - South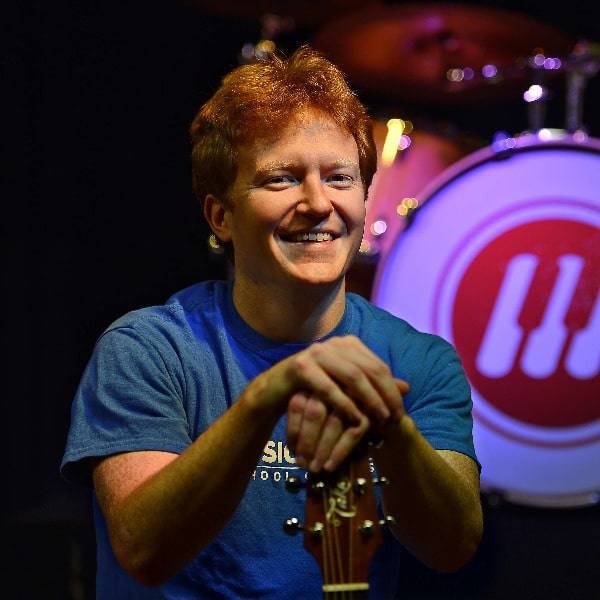 When Andy was 11 years old, he begged his mom for a guitar. It was the 1990's then, during the height of the grunge rock era. Needless to say, she was uneasy at the prospect of Andy turning into one of those rebellious rockers she was seeing on MTV. However, she finally caved when her friend told her, "don't worry, he'll probably get bored with it and quit after a month." Twenty years later, here he is at Music House!
Andy joined the vibrant Music House community in 2012 after moving back to Kansas City where he grew up. Since being at Music House, Andy has been involved in almost every facet of the school. He began as a guitar instructor and is now currently the Program Manager of the Overland Park location. Andy is involved in developing and refining the programs and curricula at Music House and strives to make sure every student who walks through the door has a positive experience. According to Andy, "playing music is an art form that should be enjoyed by all!"
Before Music House, Andy studied Philosophy and Music at the University of Missouri and graduated in 2009. After graduating Andy started teaching guitar and maintained a private lesson studio of over 40 guitar students per week. In addition to teaching, he's always had a strong passion for playing music and has performed in a wide range of bands including rock, jazz-funk, singer-songwriter, livetronica, and more. He has even toured throughout the Midwest and Colorado!