Alex Frank
Guitar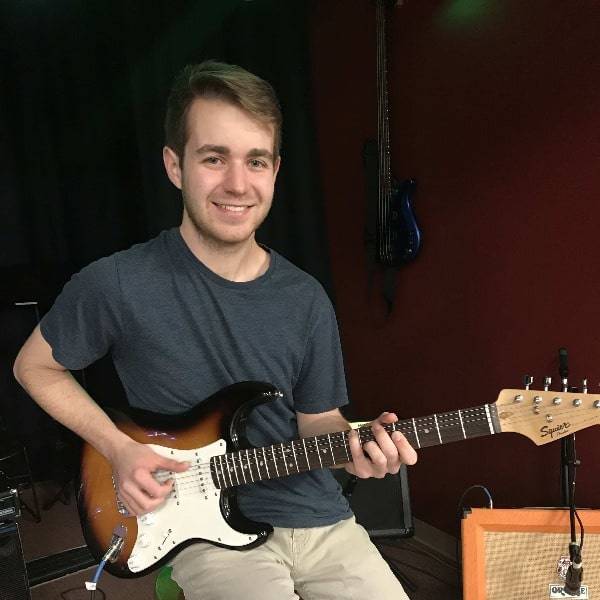 Alex Frank is a guitarist currently finishing up his degree in Jazz Studies along with a certificate in Music Business at the University of Kansas in Lawrence. Hailing from Topeka, Alex began his studies on guitar at age 9, learning classic rock and pop music during his teenage years. In high school, he found himself enthralled with playing in the jazz band and earned scholarships through the Topeka Jazz workshop to attend music camps at KU. This ultimately led to his attendance at the school and his studies in jazz guitar under the tutelage of renowned KC guitarist Danny Embrey and composition/arranging under award-winning composer Dan Gailey.
The last few years, Alex has delved into the world of composing and arranging for small combos and big bands. He has had his pieces played and recorded by the award-winning KU Jazz Ensemble I and other top combo groups. In addition to jazz, Alex is also studying flamenco guitar under Beau Bledsoe and is playing guitar and synthesizer in an indie rock band called Tropic of Leo. Alex also leads various jazz combos in Lawrence, Topeka, and KC under his name, playing original music, arrangements, and jazz standards.
Alex has been teaching since 2015. His aim is to get to the core of what inspires each person in order to create fun, engaging, and challenging personalized instruction for all of his students.